The top 100 universities in the world for employability revealed
Cambridge, Oxford, Imperial College London, King's College London and the University of Manchester all ranked highly in terms of graduate employability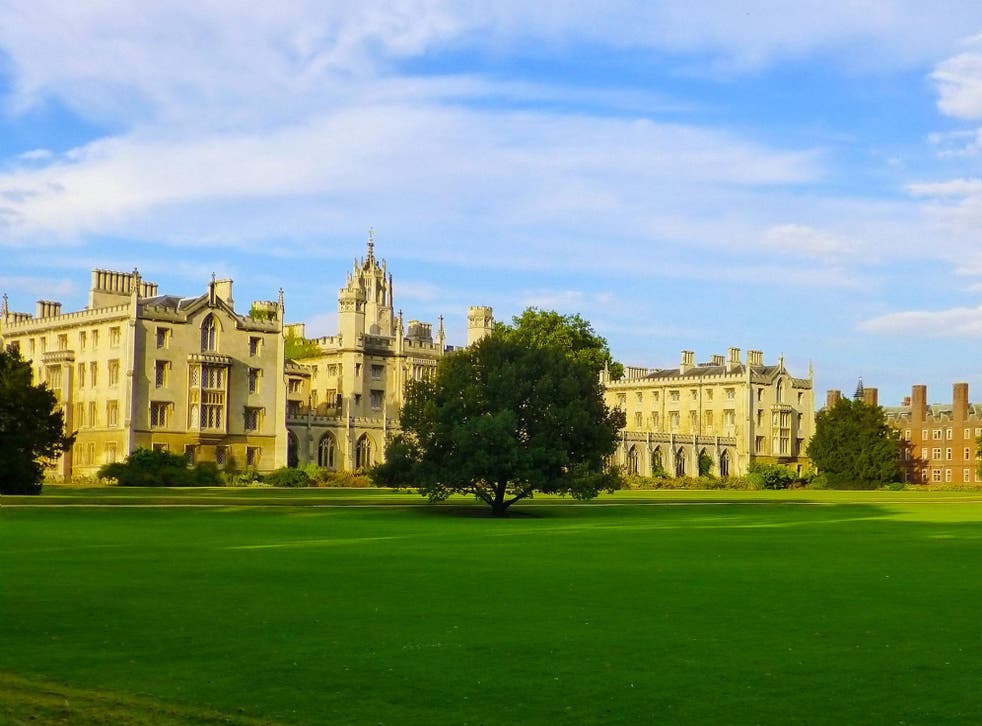 Cambridge University graduates are among the most employable in the world, according to new global rankings.
The top-performing university came first in the UK and fourth in the world in the Global University Employability Ranking, published by Times Higher Education.
Oxford University, Imperial College London, King's College London and the University of Manchester also ranked highly in the league table, which is devised using surveys undertaken by top international recruiters.
Overall, 11 UK universities made the list of 150 institutions, down from 12 in 2015 and 14 in 2013. This is compared to the US, which had 37 institutions feature in the league table.
US universities also make up six of the top 10 places, with the California Institute of Technology (Caltech) coming top in the world for employability.
The Technical University of Munich is the only institution outside the UK, US or Japan to make the top 10 – a success the university has attributed to its strong industry links in Bavaria.
Taking into consideration opinions from 2,500 recruitment managers from international companies in 20 countries around the world, researchers named "professional experience" as the most important factor when predicting a graduate's employability.
Student news in pictures

Show all 34
A high degree of specialism, and proficiency in at least two foreign languages were also hailed as important skills favoured by recruiters.
Responding to the results, Vicky Gough, a spokesperson for the British Council, said: "Despite languages being valued by employers the world over – as this latest ranking shows – the UK is currently facing a shortfall in these vital skills.
"Not only is the number of young people opting to study language degrees low, uptake at GCSE and A level suggests that this isn't likely to change any time soon.
"The reality is that speaking another language boosts job prospects and allows you to connect with another culture. And as the UK comes to reposition itself on the world stage, skills like these matter now more than ever. We must do everything we can to encourage more people to take on languages at school, university and beyond."
While most employers recognised that a degree from a top ranking university was not necessarily indicative that a graduate might have the best skills for the job, the sheer volume of applications for top positions meant recruiters would most likely compare university ranks or look for universities with a strong "global brand" as a way of narrowing down applicants.
Around 85 per cent of recruiters agreed or strongly agree that employability could be defined as "a set of job-related aptitudes, attitudes and behaviour", suggesting an individual's general demeanour was as important as their qualifications and skills.
Respondents to the survey named the US as the country with the most employable graduates, with Germany and the UK come in close second and third place.
Phil Baty, editor of the Times Higher Education World University Rankings, said: "A university education brings a host of life-enhancing benefits but for many students, launching a successful career is one of the most important outcomes.
"In a year of huge political upheaval, where young students have witnessed Brexit and the unexpected election of Donald Trump as US President, many will seek the relative safety of a university with a strong track record of producing graduates who are valued by large, international graduate employers."
As employers receive more international applications, it becomes ever more important for ambitious students to graduate from a university that has a "global brand," he added.
The Global University Employability Ranking 2016
Join our new commenting forum
Join thought-provoking conversations, follow other Independent readers and see their replies