The Independent's journalism is supported by our readers. When you purchase through links on our site, we may earn commission.
Travelling on a student budget
Travel is best when you're young, but it ain't half expensive. It's doable, though, with a plan and a budget.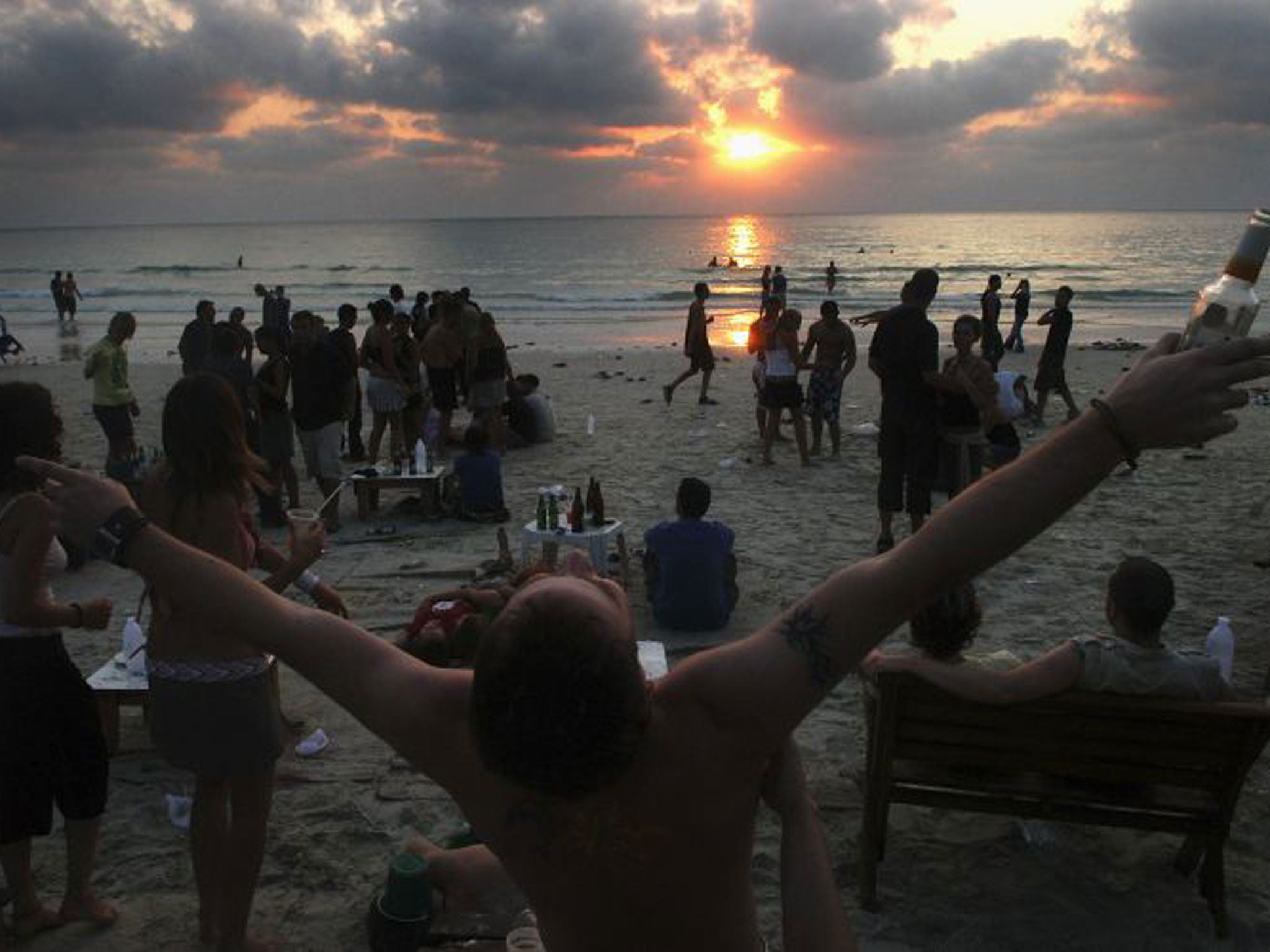 There's no nicer procrastination activity than planning adventures. Dreams of sun, sand, lively people and freedom from responsibility can be a warm respite from the cold, relentless slew of exams and essays being thrown our way at this time of year.
That's not to say that essays can't be enjoyable, but I think can we all agree that at times they're a bit overwhelming. So please, take five minutes and see how these dreams can be turned into reality, even on a student budget.
Choices, choices, choices...
There are a variety of ways that students can travel without having to pawn off old games consoles and textbooks in search of extra cash. One of the most popular choices is interrailing. An InterRail pass grants you free rail travel around Europe within a specified time. InterRail passes are available for as few as 10 days and as much as a full month; with student prices ranging from as little as £152, and up to £365.
Interrailing is an incredibly popular option with students from across the whole continent. Every summer, all its most popular cities are bombarded with interrailing students looking to party, soak up foreign culture and make as many friends as possible. It is an incredibly social experience and a great way to escape rainy Blighty. With hostel accommodation ranging from about £10-£20 a night, it's also quite cost effective.
A cheaper way to visit Europe, and even the rest of the world, is to volunteer through Workaway. Workaway is an organisation that connects people with families, individuals and organisations worldwide who will provide bed and board in exchange for some sort of voluntary work. It's rarely dull; work opportunities range from helping out at a village shop in Colombia, to ranch work in Canada, to wine-making in Italy.
Not only do you have your accommodation and food provided, it can also be a great way to assist with the learning of a language and can help you truly get to know a culture. I did a month's Workaway in France last year and it was an incredible experience; my French improved tenfold and I made friends who I know I will keep for life.
For the more adventurous types, there is always the option of backpacking. You could, should you wish to, hitchhike and set up camp on the sides of roads; eliminating the costs of both travel and accommodation. Though tarred with a sinister brush by films and the media, this sort of thing is rarely a dangerous affair. The truth is, the vast majority of people who pick up hitchhikers aren't serial killers, and you're most likely never going to be pressed into giving up your cash.
Not all backpacking involves hitchhiking and camping however. In many countries, travel and accommodation is cheap enough to suit even the thriftiest globetrotter. In places like India, Vietnam, Laos and Morocco – as 'Gap Yah' as they might seem – it's possible to travel great distances and stay in relatively pleasant accommodation for as little as £7-10 a day, no more than you'd be paying for rent at Uni.
General considerations
Choice of destination(s) Choose where you travel carefully. It only takes a couple of minutes on Google to find out living prices of places relative to the UK. For those not looking to wander too far afield, Eastern Europe fares quite well in this regard. For those looking to go a bit further, South-East Asia, India, Nepal, China and some countries in South America can offer incredibly low living costs.
Booking cheap travel It goes without saying that booking anything in advance tends to get you a better deal. As a rule, buses are cheaper than trains and walking will always be cheaper than taking a taxi. Skyscanner is a fantastic website for comparing cheap flights.
Accommodation Hostels usually offer the cheapest paid-for accommodation, though this isn't always the case in India and parts of South-East Asia where you will often find that hotels are cheaper and nicer. It's always a good idea to shop around a bit before you settle, and prices can be negotiable (get your haggle on). For free accommodation in most medium-large cities it's worth taking a look at Couchsurfing.
Insurance/vaccines As tempting as it might be, it's really not worth skipping out on travel insurance and vaccines. Most essential vaccines are free on the NHS, and a couple of months' worth of travel insurance can be purchased for as little as £30. I always doubted its worth until I was rushed to hospital last year; I had a hole in my stomach and they would only treat me if I presented travel insurance documents. If in Europe, always carry an EHIC card. They're cheap and could mean the difference between being treated and being left outside with a leg that's about to fall off.
Safety Not directly linked to budgeting, but vital nonetheless. Use common sense. It's safer to travel in pairs, especially when hitchhiking. Hide money in different places around your bag(s). In many countries, especially those with large Muslim populations, it is unwise to show too much skin; female and even male travellers should cover up if that's what the locals are doing. Make sure you are aware of emergency phone numbers in case you find yourself in a sticky situation (not likely, but better safe than sorry). Carry photocopies of your passport as well as the passport itself, including a copy of any relevant visa pages.
A short story to end
I met a pair of Mexican guys in Budapest a couple of years ago who had been travelling through Europe for two months. In the entire time, they'd only paid for three nights' accommodation. They couchsurfed, they camped out with Greek protesters, they helped out on farms. They took a leap of faith, why shouldn't you? My advice? Just go for it.
Charley is a second year International Relations student at Plymouth University with a passion for travel and writing of any kind. Follow him on Twitter here.
Join our commenting forum
Join thought-provoking conversations, follow other Independent readers and see their replies