US colleges handing out colouring books to students to reduce stress
A growing number of student welfare bodies are picking up on the adult colouring trend as a form of therapy for stressed students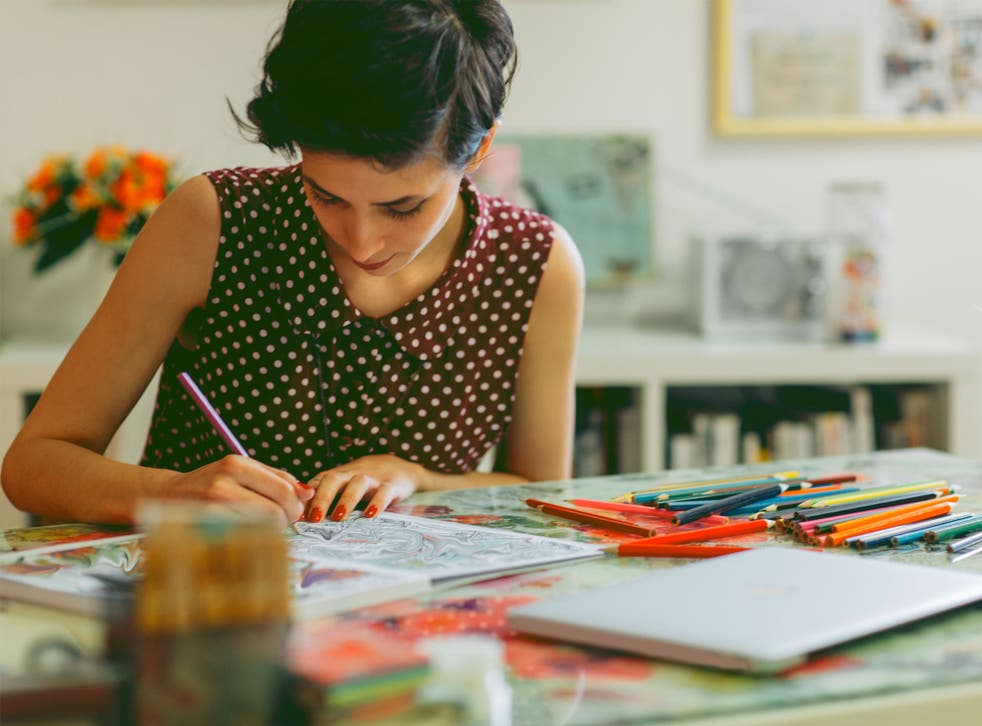 US colleges are offering colouring books to students in a bid to help them relieve stress.
A growing number of colleges across the country have picked up on the trend, noting colouring-in as an effective way for students to improve their emotional wellbeing on and off campus.
One college counselling centre at American University in Washington DC provided students with colouring sheets as part of a nationwide Healthy Campus Week, it was reported.
Posting on the community's Facebook page a statement from the centre said adult colouring books "can help with a number of emotional and mental health issues".
Conditions cited included OCD, eating disorders, anxiety and depression, as well as anger management and substance abuse.
"The time and focus that adult colouring takes helps the individual remove the focus from the negative issues and habits, and focus them in a safe and productive way," the centre stated.
At the University of Wyoming, students are able to take advantage of an "Art-Well" programme, in which members can "colour stress away" using colouring pages and pens provided.
Student news in pictures

Show all 34
The University of Massachusetts Dartmouth also offers "StressLess Days" each month for students to make use of available colouring equipment along with other crafts and games.
Adult colouring books have soared in popularity over the past couple of years, with an estimated 12 million of the books sold in the US in 2015.
Brown University offered colouring books to its students as part of a "safe space" room last year, a room designed for those who felt subject to "triggering" comments or behaviourisms to recuperate along with cookies, colouring in, calming music and Play-Doh.
Similar concepts have been adopted in the UK at institutions including Warwick University, where welfare staff arranged sessions for undergraduates to take time away from exam revision and stress with the help of pencils, pens and colouring books.
Northcentral University Professor Mary Jill Blackwell said of the trend: "Colouring is like meditation because it encourages engagement with the present moment".
"When we focus on the present moment, we do not worry about the future, ruminate about the past, or engage in negative self-talk."
Register for free to continue reading
Registration is a free and easy way to support our truly independent journalism
By registering, you will also enjoy limited access to Premium articles, exclusive newsletters, commenting, and virtual events with our leading journalists
Already have an account? sign in
Register for free to continue reading
Registration is a free and easy way to support our truly independent journalism
By registering, you will also enjoy limited access to Premium articles, exclusive newsletters, commenting, and virtual events with our leading journalists
Already have an account? sign in
Join our new commenting forum
Join thought-provoking conversations, follow other Independent readers and see their replies