Are graduates ready for work?
Universities make much of the employability of their graduates. But are they actually ready to begin their careers? Russ Thorne investigates
Russ Thorne
in association with University of the West of England
Friday 04 December 2015 11:16
Comments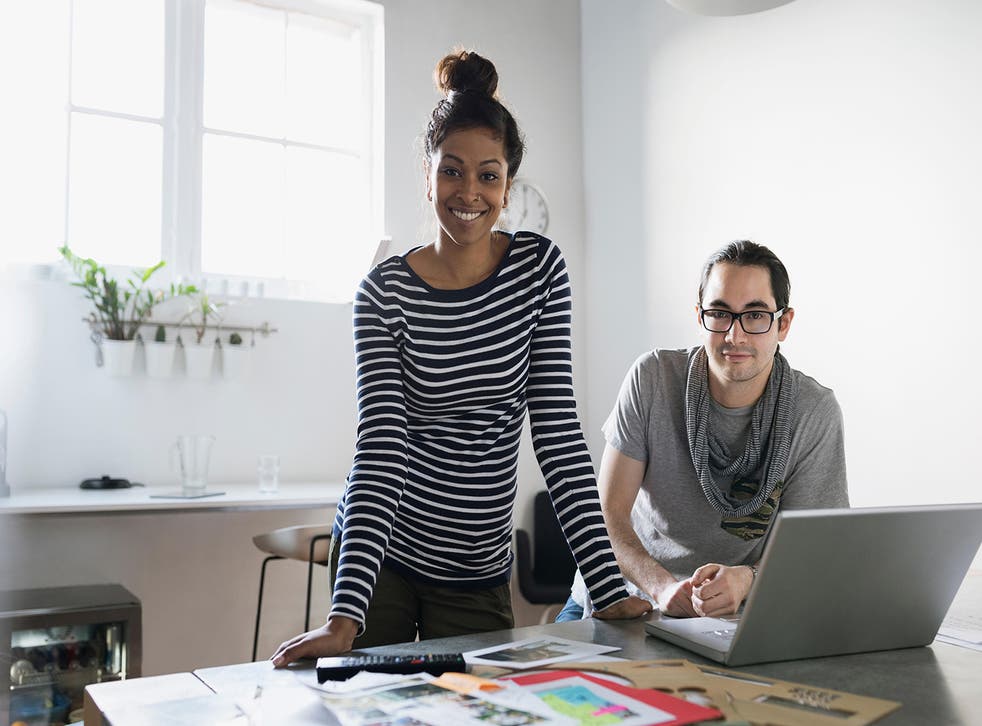 Katie Fisher is approaching the end of her BA (Hons) in marketing at the University of West England, UWE Bristol. She has completed a year's placement in industry and has a lot of work experience, but admits that although she feels fairly competent and prepared for starting work, some doubts remain.
"Even with the experience I have gained, I feel apprehensive about my future career," she says. "Academic studies are different from the real world and I do believe there's a gap between university learning and its applicability to real-world work settings."
But does this gap matter to employers? Not always. Having some distance left to travel is expected, says Ann Pickering, HR director for O2. "For us, being workplace-ready doesn't mean being a fully fledged business professional," she says. "It means bringing an unbiased perspective and new ways of solving problems into our organisation. Of course, graduates have a lot to learn – and that's what we're here for – but they also have a lot to teach."
Pickering says she doesn't see any specific skills that graduates are lacking (although she would like to see more partnerships between universities and businesses). Instead, workplace readiness is about cultivating the right sort of attitude on top of your academic qualifications. "Above all, we want to see a desire to learn," says Pickering. "It's our role as employers to upskill our newest intake; the only thing we can't instil is that innate thirst for knowledge, which is the bedrock of everything to come."
Experience can also count for a lot, in the eyes of anyone scanning your CV, when it comes to being ready for work. "Employers tell us that they want 'business ready' graduates with relevant skills and experience," says Dr Claire Hookham Williams, director of student experience at Hull University Business School.
With that in mind the university – like many others – helps arrange work experience; it also offers mock interviews and assessments and a summer module that develops professional skills through putting students in contact with local employers. But it all has to start with the student. "While we present a lot of opportunities for them, it is up to them to make it happen," says Hookham Williams.
There's probably no definitive state of "readiness" for work, as so much depends on the individual and the job in question, and doubts are natural. However, a combination of university-led training and personal motivation can get you as close as you need to be. This has been Fisher's approach. "During my final year some modules have specifically included tutorials around Adobe, Dreamweaver and Photoshop – all relevant skills for the future – as well as presentations and group work," she says. "However, a lot of my own skills were developed externally and through a variety of work experiences."
Register for free to continue reading
Registration is a free and easy way to support our truly independent journalism
By registering, you will also enjoy limited access to Premium articles, exclusive newsletters, commenting, and virtual events with our leading journalists
Already have an account? sign in
Register for free to continue reading
Registration is a free and easy way to support our truly independent journalism
By registering, you will also enjoy limited access to Premium articles, exclusive newsletters, commenting, and virtual events with our leading journalists
Already have an account? sign in
Join our new commenting forum
Join thought-provoking conversations, follow other Independent readers and see their replies