Engineering a career in building services
A new graduate conversion course is set to raise the profile of building services engineers, an architectural profession long overdue its place in the limelight
Thursday 04 August 2016 16:07 Comments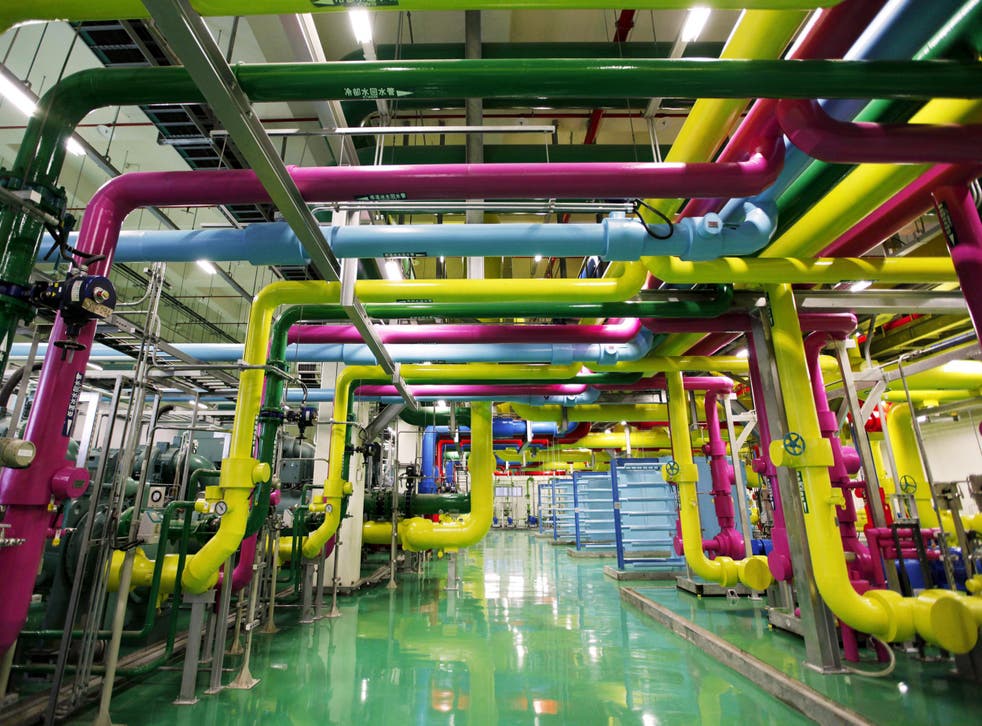 Building services engineers are the people who transform brick-and-concrete shells into the kind of operational spaces we all interact with every day. They keep us comfortable, ensure we're safe and make sure everything flows – from water to data.
So how come you've never heard of them?
"Perhaps it's because building services engineers don't fit the stereotypical hard-hat image of construction and engineering," says Paul Kirby, programme leader for Architecture and Environmental Engineering at The University of the West of England, Bristol (UWE Bristol).
"They are the brains behind functionality: the people we depend on for domestic, commercial and industrial buildings that are not only habitable but also useful to the people who occupy them."
This is a profession underpinned by engineering and science. Building services engineers mastermind the design, installation and functioning of everything from energy-efficient heating and airflow systems in controlled environments to fire-escape routes for shopping centres or acoustic requirements for a theatre in a listed building.
"One of the key attractions of building services engineering is the wide variety of roles on offer, from computer-based analysis and design work to overseeing installations on site and finding solutions to problems as part of a wider team of architects, clients and other professionals," says Paul.
"When students realise what's involved, often the penny drops in terms of what they want to do with their careers. It's a very rewarding profession with diverse niches to find a home in, stimulating intellectual challenges and good prospects."
UWE Bristol's related undergraduate degree courses – Architecture and Environmental Engineering and Building Services Engineering – both have strong track records when it comes to their graduates' employment in the industry. They also have full professional accreditation and provide firm foundations for the new Masters conversion route being launched this September.
The MSc Building Services Engineering award has won part of a £1.7m injection from the Higher Education Funding Council for England and will allow graduates in other subject areas to become skilled practitioners and move into in an industry hungry for creative talent.
Kirby anticipates interest from a broad spectrum of students and a positive response from employers eager to recruit people with specialist skills.
"Just as there's no definitive job description for a building services engineer, so there's no typical student for our courses," he says.
"You can't escape the maths element, and many will have a mixed science and technology background, but there are openings for pure scientists alongside those who have already studied subjects such as mechanical, electronic or civil engineering. The same goes for students whose pursuit of different interests at undergraduate level has given them the analytical and creative skills that building services demands."
So next time you walk into an amazing building, mentally switch off the lights. Then strip out the cooling, heating, ventilation, water supply, electricity and security systems and consider the difference good building services engineers make to health, wellbeing, productivity and energy efficiency.
With applications now open, graduates of technology subjects, maths and science are being invited to apply for this innovative pathway into a career currently in high demand.
*This content was written and controlled by the University of the West of England
Register for free to continue reading
Registration is a free and easy way to support our truly independent journalism
By registering, you will also enjoy limited access to Premium articles, exclusive newsletters, commenting, and virtual events with our leading journalists
Already have an account? sign in
Join our new commenting forum
Join thought-provoking conversations, follow other Independent readers and see their replies