The courses helping to shape the planet's future
With issues such as sustainable energy and population growth headline news, the demand for environmental resource management graduates could be set to soar, discovers Russ Thorne
Russ Thorne
In association with University of the West of England
Tuesday 28 June 2016 09:24 Comments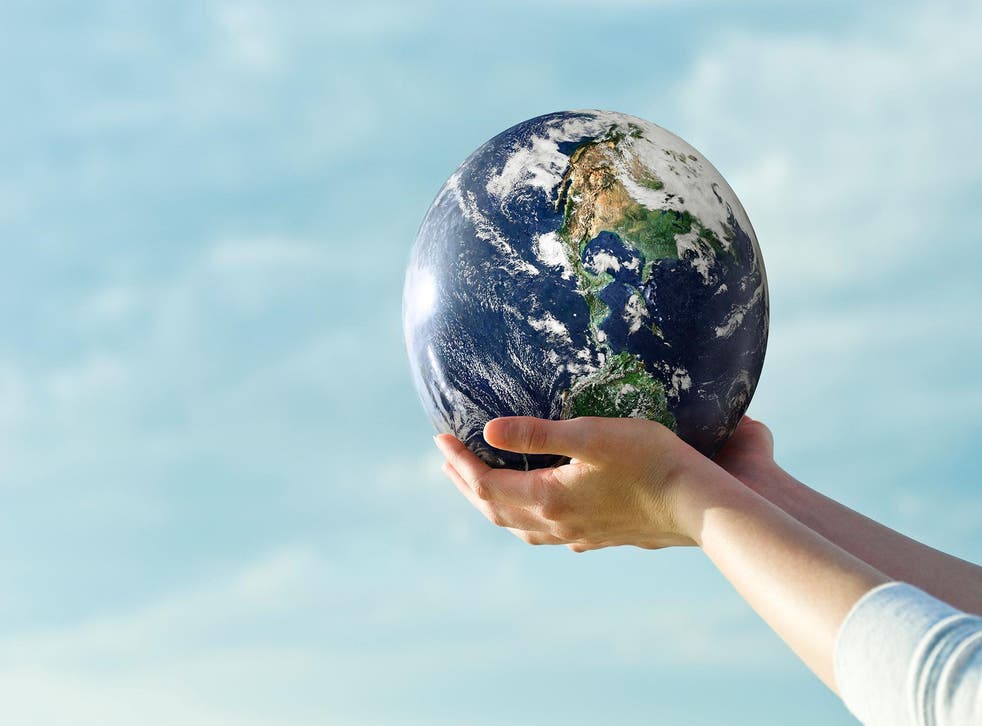 What exactly is our species' rapacious appetite for the Earth's natural resources actually doing to the planet? How are we consuming and managing those resources? Will our activities lead to Godzilla waking any time soon?
These (well, two of them) are the big questions asked on Environmental Resource Management programmes, which can be studied at both undergrad and postgrad level at institutions including University of the West of England, Cornwall College and the University of Derby.
The programmes are, at their heart, about trying to confront a potentially tense future, according to Andrew Naylor, academic lead for the MSc in environmental management at University of Derby Online Learning (UDOL). "Today, societies face complex challenges in a world of uncertainty, change and conflict," he says, citing population growth as a particular pressure point. "The increased competition for space is exerting pressure on natural and built capital, which continues to heighten geopolitical tensions in relation to the security of scarce natural resources."
As global society tackles this and other connected issues including loss of biodiversity, resource extraction and climate change, the demand for skilled Environmental Resource Management professionals will grow. "Specialists will seek to provide robust decision-making strategies," says Naylor. They'll also look to educate and lead change at every level, he adds, "from grassroots individual and community-based strategies to multinationals."
Derby students study the Masters programme online, which Naylor suggests promotes international collaboration and multidisciplinary approaches. For undergrads or those choosing to learn on site, meanwhile, programmes such as UWE Bristol's BSc (Hons) in environmental resource management have a strong emphasis on practical learning.
"Our programme develops our students' skills to effectively manage environmental resources now and in the future," says UWE Bristol's ERM programme manager, Hazem Gouda. "Real-world experience is an integral part of it, giving students the opportunity to work on projects where they have to research, think critically, analyse, apply their knowledge and write part of an academic report."
Those projects include an investigation into the potential of electric cars to not only mitigate against greenhouse gas (GHG) emissions, but use their batteries to power a typical UK house.
Another project assesses the environmental damage-limitation strategies put in place during the building of the Øresund Bridge, which runs between Denmark and Sweden.
According to Gouda, now is the moment to get involved: "There's no better time to understand the magnitude of exploiting our environmental resources and explore the challenges of managing the risks associated with it."
Once you have the skills, you'll find you're in demand. "The increasing commitment of global corporations to sustainability has created a need for graduates with a good understanding of key global challenges such as the scarcity of natural resources and environmental regulation," says Gouda.
"Graduates will be valuable for consultants and companies, and will have a range of job opportunities." And maybe you'll know what to do when Godzilla wakes, too.
Register for free to continue reading
Registration is a free and easy way to support our truly independent journalism
By registering, you will also enjoy limited access to Premium articles, exclusive newsletters, commenting, and virtual events with our leading journalists
Already have an account? sign in
Join our new commenting forum
Join thought-provoking conversations, follow other Independent readers and see their replies