The 13 ways your iPhone will change after you install the new test version of iOS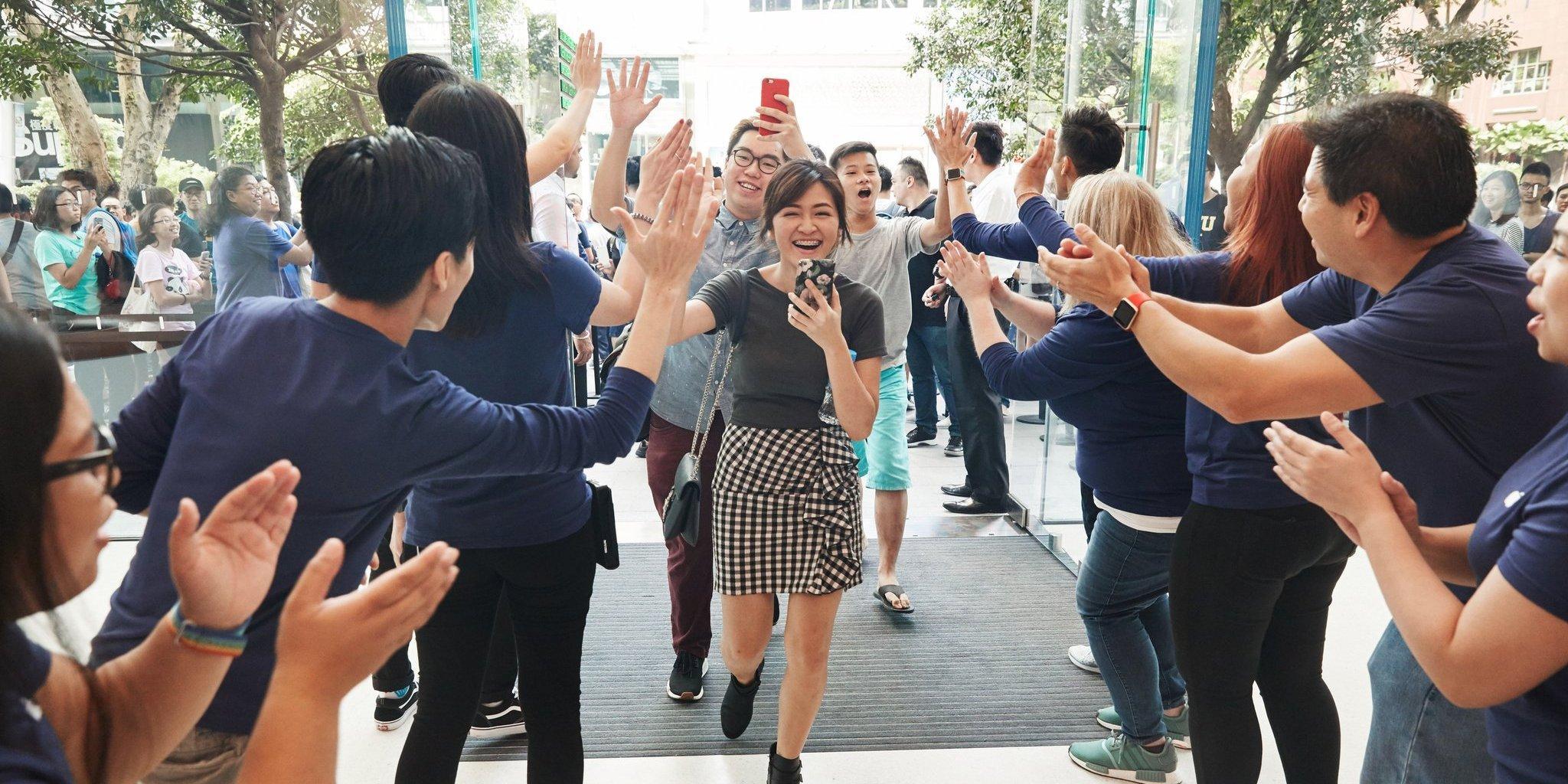 Apple's annual update to the iPhone is coming this fall.
But if you're adventurous, you can try the software that will be powering the next iPhone right now. Apple opened up the beta for iOS 11 to everyone, not just software developers, on Monday.
To get started with iOS 11, you can sign up here. Beware — it's still beta software, and not all of the bugs have been ironed out, so you might want to back up your phone first or wait for the official release in the fall.
But if you decide to take the plunge, you'll find several new and nifty improvements to the way you use your iPhone.
Here are the 13 biggest changes:
First, you'll need to download the iOS beta to activate any of these features
You'll need to register your Apple ID with Apple. It's easiest if you do this on your phone, not your Mac or PC.
1. A redesigned Control Center lets you swipe up to find the settings you use most often, and now it's customizable
2. Apple has changed the screenshot workflow, and now you can make screen-recording videos, too. Now screenshots go into the lower corner, and you can mark them up before sharing them
3. There are a lot of Siri improvements in the latest version of iOS, but you'll first notice that its voice has changed to be more realistic
4. Now you can ask Siri to translate to Chinese, Spanish, French, German, or Italian, too
5. Apple has added several new photo filters to give your pics a little bit more style
6. Your notifications window is now the same as your lock screen
7. Apple has redesigned the App Store to make it an app you want to browse through, instead of somewhere you visit when you need an app
8. Apple finally has a file system on the iPhone and iPad. It's called Files, and it's one built-in Apple app you probably won't want to hide
9. Apple Music is now more of a social network, with user profiles and the ability to share and collaborate on playlists — now you can follow your friends on the network
10. There's a new mode that prevents you from texting or looking at your phone while you're driving
11. You can clear your storage quickly with a new storage-optimization feature. It's in Settings > General > iPhone Storage
12. No more asking what the Wi-Fi password is — now you can easily share with your contacts
13. A one-handed keyboard is now built into the iPhone. To activate it, hold down on the smiley icon that usually opens the emoji keyboard
The keys get shifted to one side and arranged in a way to make it easy for you to quickly tap out a message with your thumb
Read more:
• This chart is easy to interpret: It says we're screwed
• How Uber became the world's most valuable startup
• These 4 things could trigger the next crisis in Europe
Read the original article on Business Insider UK. © 2016. Follow Business Insider UK on Twitter.
Join our commenting forum
Join thought-provoking conversations, follow other Independent readers and see their replies