3D-printed homes you can actually live in to be built in Netherlands
'The houses will meet all modern comfort requirements'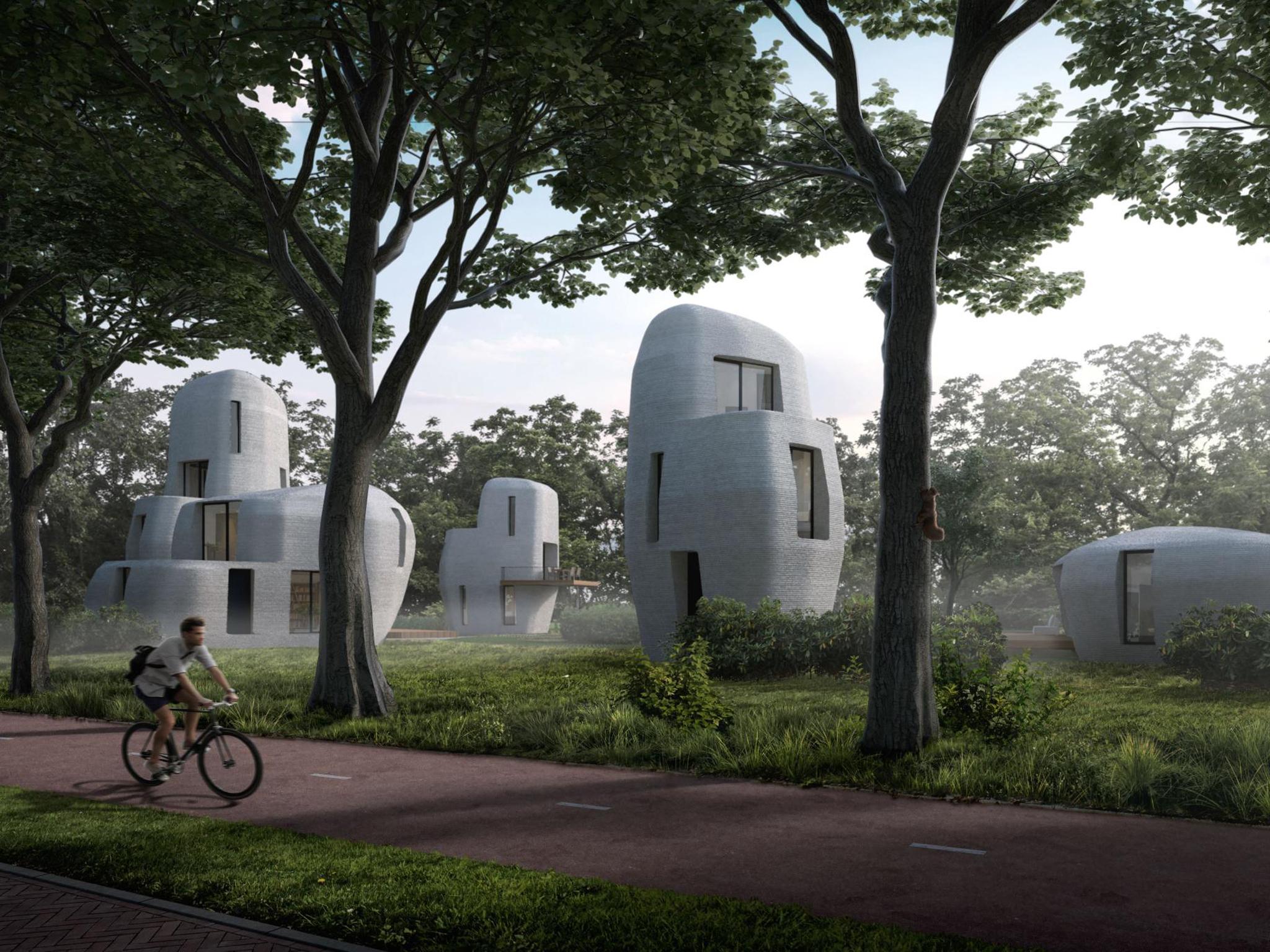 The world's first habitable 3D-printed homes are to be built in the Dutch city of Eindhoven - a move which developers hope will help transform the construction industry.
The five concrete houses will be created later this year as part of Project Milestone, a collaboration between Eindhoven University of Technology and various partners who will ensure the houses meet living standards and be occupied.
"The project is the world's first commercial housing project based on 3D concrete printing," a spokesperson for the university said. "The houses will all be occupied [and] they will meet all modern comfort requirements."
It is not the first time a house has been 3D-printed, although all previous attempts have been prototypes or part of research projects.
The first house built through Project Milestone will be single story but the team eventually hope to build houses up to three stories tall using the construction technique.
Initially, parts will be printed at the university but the intention is to shift the entire operation to the construction site.
The group behind the latest construction project previously printed the world's first 3D-printed concrete bridge, which is currently used by cyclists in the Dutch village of Gemert.
The team said that the precise nature of 3D-printing means less building materials are wasted during the construction process, while also making it easier to customise houses to meet individual wishes.
"3D printing of concrete is a potential game changer in the building industry," a spokesperson for Eindhoven University of Technology said.
"Besides the ability to construct almost any shape, it also enables architects to design very fine concrete structures. Another new possibility is to print all kinds, qualities and colours of concrete, all in a single product."
Join our commenting forum
Join thought-provoking conversations, follow other Independent readers and see their replies