3D printers revive the art of casting your own Venus
Nick Clark
Friday 27 December 2013 21:30 Comments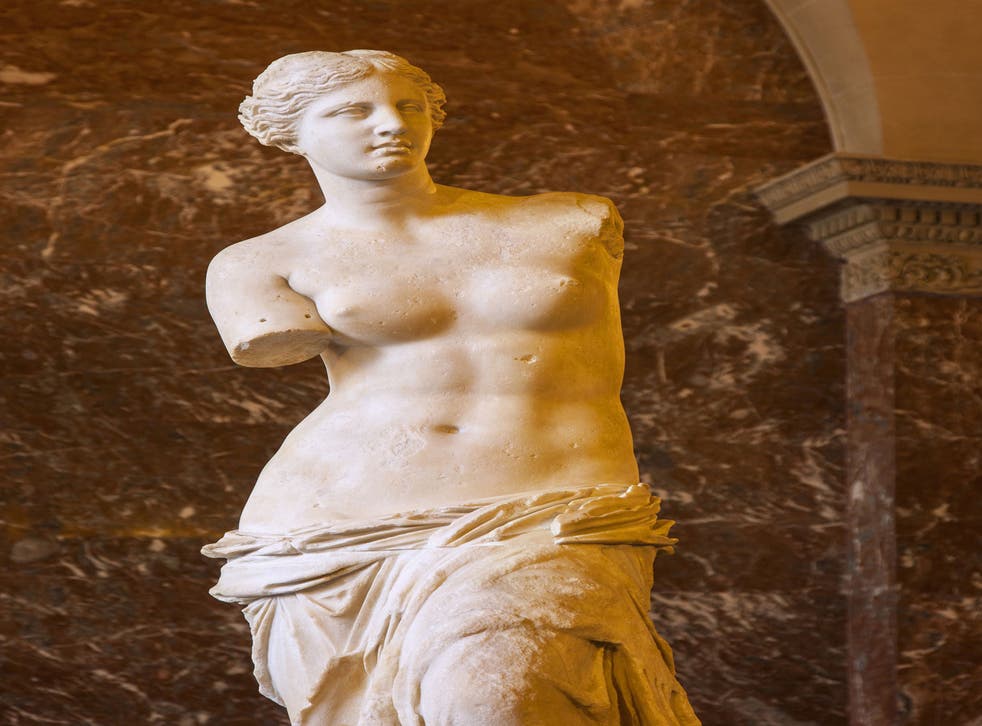 In the 19th Century, art lovers keen to enjoy classical sculptures in the comfort of their own homes would buy a copy in plaster, cast by artisans.
The practice largely died out in the early 1900s but is set to be revived with cutting-edge technology and two of the most famous examples of Hellenic art are leading the charge. The Venus de Milo and Winged Victory have been made available for anyone with a 3D printer to reproduce for the first time.
Cosmo Wenman, a California-based 3D printing artist and entrepreneur, has just published the first ever printable 3D surveys of the two works. In the 10 days since being published online, the designs have been downloaded close to 14,000 times.
"It's a modern artefact and direct descendant of the plaster cast tradition," the pioneer of downloadable masterpieces told The Independent. "Now anyone in the world can 3D print their own copy at home. There's a strong impulse to possess things of beauty. Looking in museums is great, but people want to touch, own and bring these works home."
He added: "The most valuable, interesting and exciting place for art to reside is freewheeling pop culture and that's not necessarily in the confines of an institution. This technological revolution can set these works free in novel ways."
The scans are copyright-free and anyone with the right technology can download, alter or print the works. The largest size Mr Wenman has printed the Venus so far is 20in tall.
"I broke it into segments and assembled them, so it could be done life-size," he said.
The scans of the sculptures of the Venus and Winged Victory were not taken from the original works, but from the next best thing. In the 19th century, important sculptures were reproduced in plaster by artisans taking moulds from the original works.
The practice of casting masterpieces in plaster faded in the early 20th century, and collections were sold or destroyed. Few remain, but the Skulpturhalle Basel museum in Switzerland has a large collection of plaster casts – over 2,000 – including a high quality cast of the Venus, commissioned in 1850, and Winged Victory, made four decades later.
Mr Wenman received permission from the Basel museum to spend a week carefully scanning the pieces, taking hundreds of photographs and using specialist software to create a 3D model.
He intends to publish data for a series of other works. He said: "Eventually, 3D printable designs of the entire world's cultural heritage of sculptural masterworks will be available to everyone," and he is working "to make that happen sooner rather than later".
Register for free to continue reading
Registration is a free and easy way to support our truly independent journalism
By registering, you will also enjoy limited access to Premium articles, exclusive newsletters, commenting, and virtual events with our leading journalists
Already have an account? sign in
Join our new commenting forum
Join thought-provoking conversations, follow other Independent readers and see their replies