Surgeon performs world's first remote operation using '5G surgery' on animal in China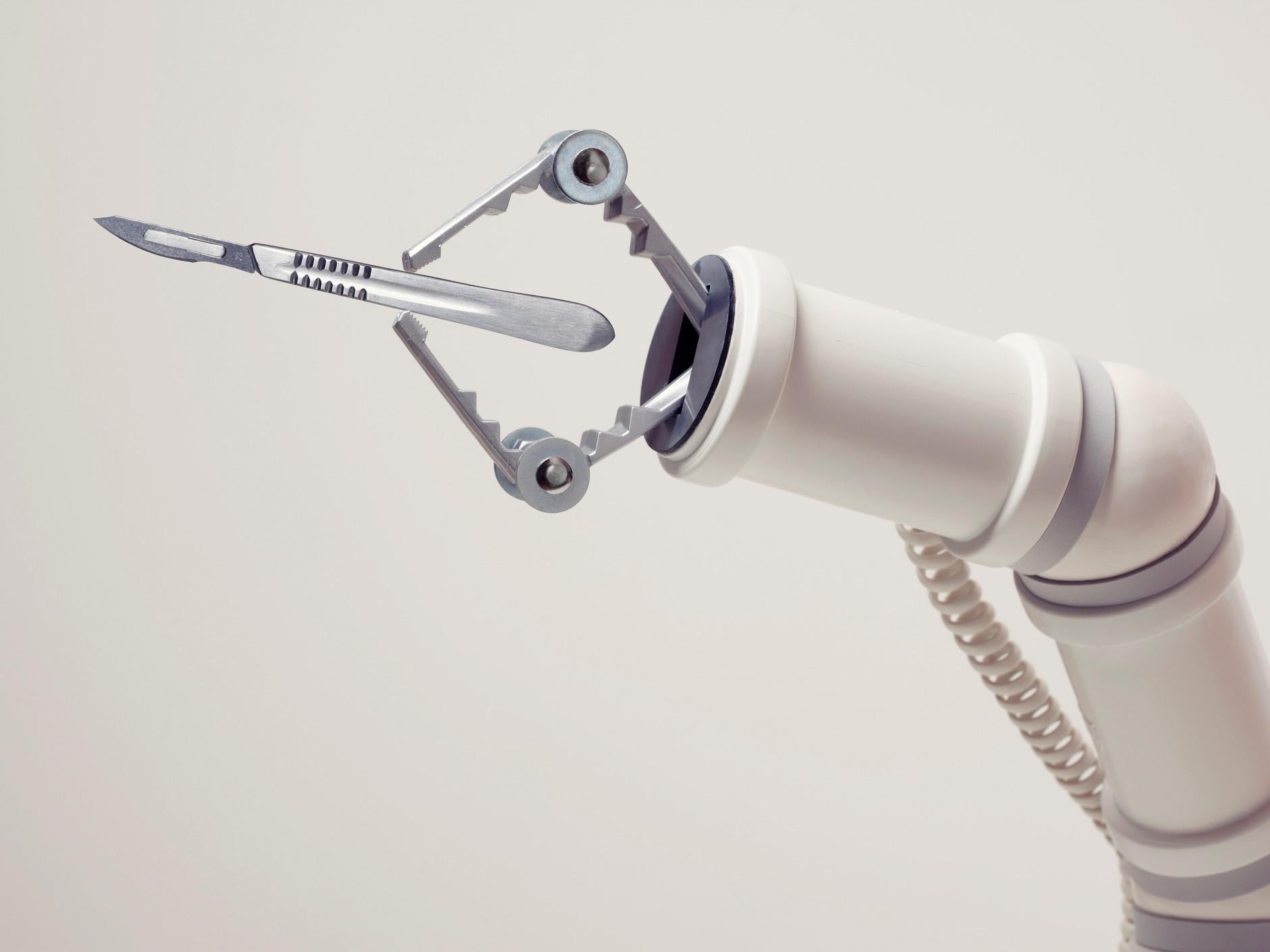 A surgeon in China has performed the world's first remote operation using 5G technology, according to local reports.
The doctor in the southeastern province of Fujian used the next-generation network to control robotic arms in a remote location 30 miles away.
First reported by the South China Morning Post, the surgery was made possible by the extremely low latency of 5G.
Latency occurs when data is sent across a network, either via cables or wirelessly through cell towers, to a device or machine. The higher the latency, the longer those messages take to send.
By lowering the latency to near instantaneous, 5G opens up new possibilities for existing technologies like augmented and virtual reality.
Gadget and tech news: In pictures
Show all 25
During the 8 January operation, the surgeon removed the liver of a laboratory test animal over the 5G connection thanks to a lag of just 0.1 seconds.
Performing the same procedure using a 4G connection would have meant a much slower latency time, therefore increasing the risk of mistakes.
Other benefits of 5G include radically improved download times, rising from around 20 Mbps to 50 Gbps – the equivalent of more than 10 high-definition films in a single second.
The most immediate applications of 5G will likely be for improved video calls and gaming, however robotic surgery holds a lot of promise for specialised surgeons to perform operations on people in need all over the world.
"5G will open up many new areas of application for which the previous mobile data transmission standard was simply not fast enough," Dr Michael Kranzfelder, a senior physician at the Rechts der Isar Hospital, said during last year's German Society of Surgery.
"For the first time, the speed and latency of 5G are now meeting the requirements of tele-presence and even tele-surgery."
Dr Kranzfelder said that in the early stages of its development, remote robotic surgery would likely be regarded with the same critical eye as other potentially life-threatneing technologies like autonomous driving.
Companies currently working on bringing 5G to market include Huawei, Nokia and Samsung.
The first wide-spread roll outs are already taking place in South Korea, China and Japan, while the UK can expect to see 5G networks up and running at scale either later this year or in 2020.
Mobile network EE announced in December that it would bring 5G to Belfast, Birmingham, Cardiff, Edinburgh, London and Manchester in 2019.
Marc Allera, CEO of BT's consumer division, said of EE's plans: "Adding 5G to the UK's number one 4G network will increase reliability, increase speeds, and keep our customers connected where they need it most."
Join our commenting forum
Join thought-provoking conversations, follow other Independent readers and see their replies