8chan returns as far-right extremists find new online home
Russian hosting service allows for new posts from person claiming to be at centre of 'QAnon' conspiracy theory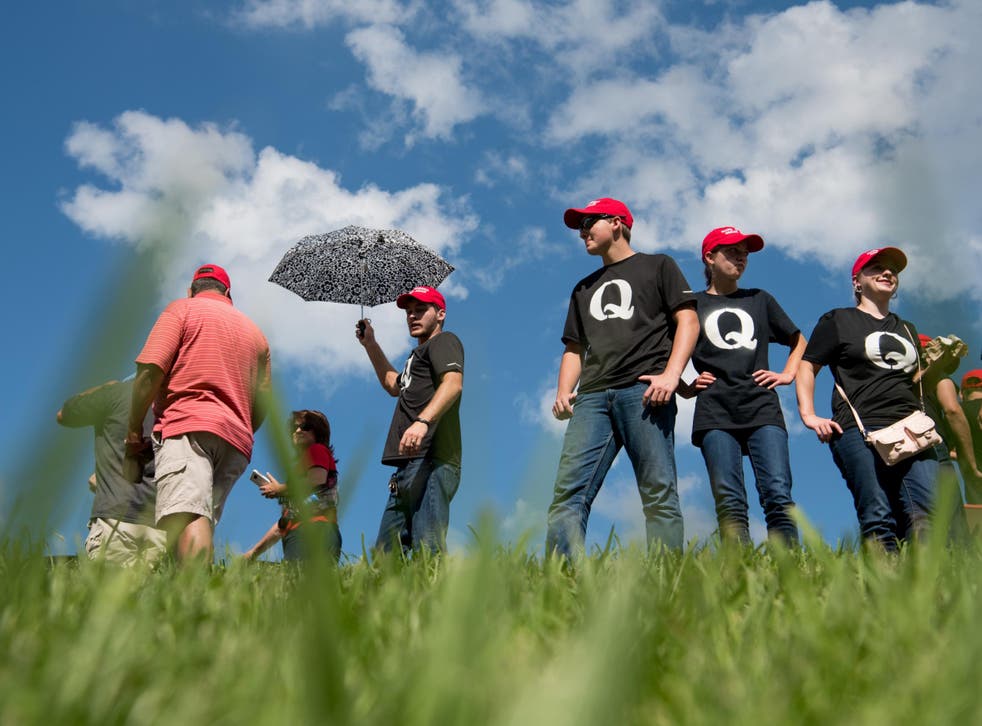 Anonymous online message board 8chan, which has provided a platform for several mass shooters over the last 12 months, has re-emerged online under a new guise.
Administrators of the original site relaunched it over the weekend using the name 8kun, in a move that was celebrated by supporters of the QAnon conspiracy theories embraced by far-right factions of Donald Trump's fanbase.
The original 8chan site was knocked offline earlier this year after web hosting firms withdrew support for the controversial forum in the wake of the El Paso mass shooting in El Paso.
In the build-up to the atrocity in Texas, a far-right and anti-immigrant manifesto written by the accused shooter appeared on one of the messaging boards. The manifesto also referenced the Christchurch mosque shootings in New Zealand earlier this year, which was also allegedly carried out by a frequenter of 8chan forums.
8chan's owner Jim Watkins claimed after the shooting that the site was a "lawful community" that offered a haven for free speech.
"We have never protected illegal speech, as it seems, that we have been accused of by some less-than-credible journalists, we have responded with both vigour and integrity every single time that a threat of violence has been posted and information on it has been requested by law enforcement," he said in a video.
Gadget and tech news: In pictures

Show all 25
The return of 8chan was made possible by services provided by Russian web hosting service Media Land LLC, which has previously been used to host dangerous malware and other illegal content.
The administrators of 8chan revealed details of the migration on Twitter, claiming that it had already received over 200 messaging board migration requests to 8kun.
8kun administrator Ron Watkins, who is the son of Jim Watkins, said in a video posted to YouTube that the new site had received heavy traffic since it launched but also faced numerous cyber attacks.
"Amazingly, it seems literally half of planet Earth trying to access our network at one time crashed it, On top of that, there have been some distributed denial of service [DDoS] attacks," he said.
"We are live however. That is where it will stay, status-wise, from now on. I will endeavour to build a network infrastructure more robust."
Since returning online, an anonymous user claiming to be QAnon made several posts that were hailed by supporters across social media as the return of the highly divisive conspiracy theorist - or theorists.
Little is known about the person or group behind QAnon, but their claims have fuelled theories about secretive paedophile rings run by some of the world's most powerful people. Despite being widely dismissed, the Pizzagate theory remains popular among QAnon supporters.
Register for free to continue reading
Registration is a free and easy way to support our truly independent journalism
By registering, you will also enjoy limited access to Premium articles, exclusive newsletters, commenting, and virtual events with our leading journalists
Already have an account? sign in
Register for free to continue reading
Registration is a free and easy way to support our truly independent journalism
By registering, you will also enjoy limited access to Premium articles, exclusive newsletters, commenting, and virtual events with our leading journalists
Already have an account? sign in
Join our new commenting forum
Join thought-provoking conversations, follow other Independent readers and see their replies