A morning with... the Xbox One
Jamie Merrill gets his mits on Microsoft's new console, taking a spin round the track on Forza 5 and getting stuck into the hack and slash action of Ryse: Son of Rome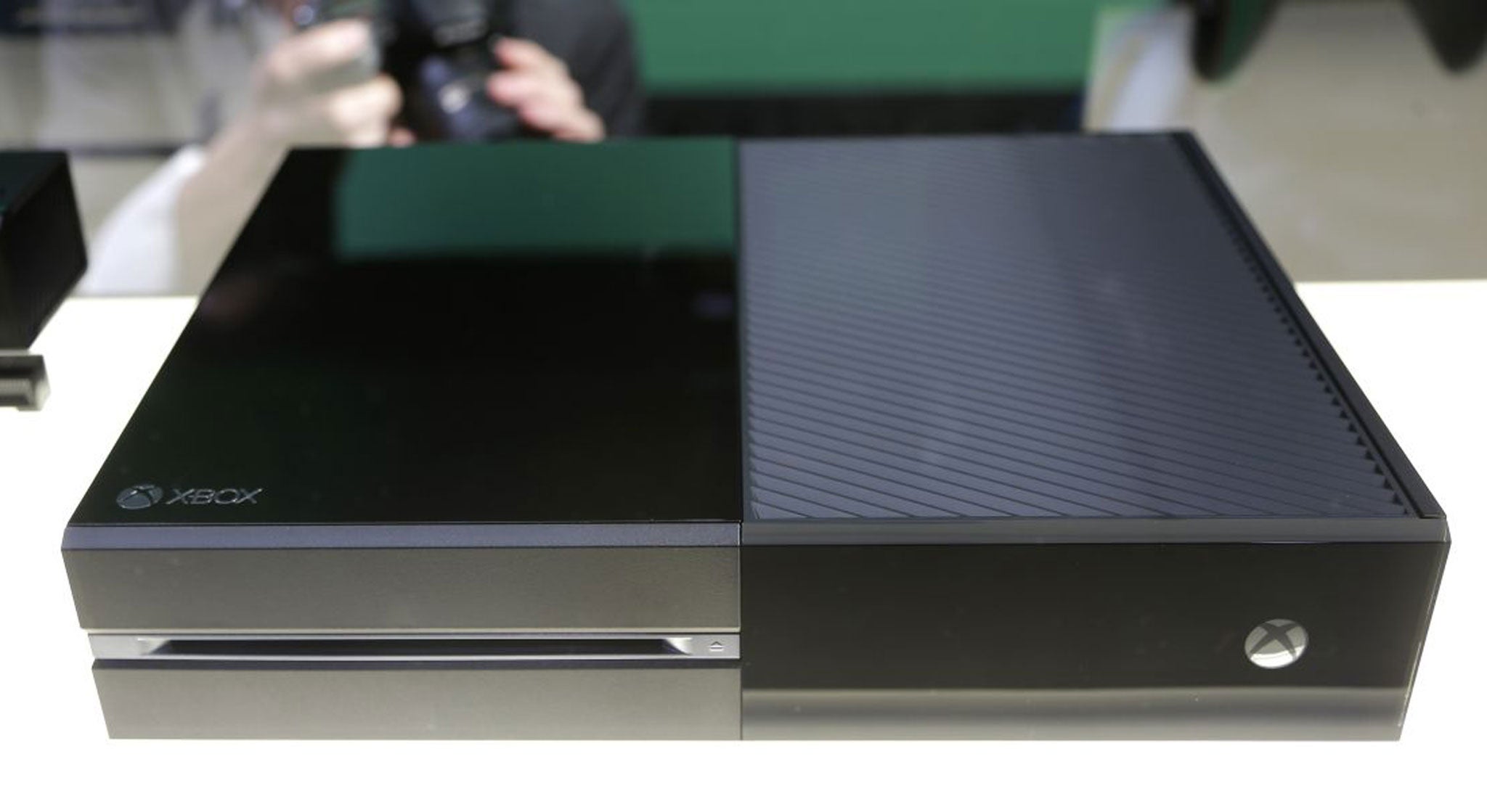 Price: £429
Includes: Blu-ray player, built-in Wi-Fi, Kinect, Xbox Wireless Controller and a free 14-day trial of Xbox Live Gold for new members
Processor: Customized AMD chip with eight-core CPU
Video: 1,080p, 60 frames per second
Memory: 8GB DDR3 RAM
Hard drive: 500GB
Release date: November (TBC)
What is it?
The long-awaited replacement for Microsoft's Xbox 360, which will be going head to head with the new PlayStation 4 in a Christmas console war later this year. It launches in November and we'll have a full review nearer the time, but I had the chance for a sneak peek at the console and a few of its launch titles earlier today.
So this isn't a proper review, then?
Not quite, but we know quite a bit about the Xbox One already and we weren't going to say no to a blitz on a new console and Forza Motorsport 5, Dead Rising 3 and Ryse: Son of Rome.
Go on, what's it like?
I don't want to get too carried away after such a short test but, well, I'm pretty excited about trying the real thing later in the year. Graphically it seems to have taken quite a big jump forward, and while most of the games I tested were still in beta, they all had flashes of brilliance that reminded me of playing its predecessor for the first time back in 2005. For example, throwing a McLaren P1 round Laguna Seca in Forza 5 really shows what developers have been able to do with the extra computing power. Load and draw times are excellent – the Xbox One is able to draw processing power from the cloud – and little details such as the wear on the car's leather steering wheel are really brought to the fore. And the battle scenes in Ryse: Son of Rome do genuinely have a cinematic quality about them not found often on the One's predecessor.
What's the controller like?
The all-black design harks back to the retro lines of the original black Xbox controller but it has been completely redesigned from the previous generation of 360 controllers. The functions and buttons will still be familiar to seasoned gamers, though, and the biggest update is the new D-pad. That was the biggest weakness in the 360 controller and now it's got plenty more definition and a much smoother feel. A nice practical touch is that you can plug it into the console via a USB cable as well as using it wirelessly – useful for when you've run out of batteries at 3am in the middle of a Call of Duty session.
What about Kinect?
I didn't get a proper chance to test the Kinect motion sensor but from a brief demo it looked far more advanced than the original 360 version. It gets a 1,080p HD camera (ideal for Skype) and can sense things such as whether you are smiling or engaged with the game (useful for voice-command control). It can even work out your heart rate from the colour of your skin and an inbuilt infrared camera. That's certainly a neat trick but I wonder how useful it will really be, and as it stands few launch titles seem to be taking advantage of the Kinect's full capabilities. That said, Microsoft hopes third-party games developers will pay more attention to it in future, especially as unlike the 360 version it is bundled in with the machine consoles. That's something to watch in the future. The firm is also making a big deal of Kinect's entertainment functions.
What about all the entertainment stuff, then?
Yes, there's a lot of that planned. It's unclear exactly which television-streaming services will work from launch but Harvey Eagle, Xbox's marketing director, says that the new machine will support the full host of television and film streaming through the HDMI Pass Through function, and more services will be added over time. He did point out a few neat ways to use Kinect and its voice-control system to navigate easily through the machine's menu system (we didn't get to see this), and this could be something to watch, too.
Should I buy one?
It's far too early to tell. It's a really expensive piece of kit – you won't get change from £600 if you want an extra controller and a few games – and we need more time with the machine to get a full feel for its capabilities and whether the new Kinect really is a step forward. It's going to be a tough battle, though, with the PlayStation 4 already bragging about one million advance orders and a more modest £349 price tag. Watch this space for a more detailed verdict later in the year.
Join our commenting forum
Join thought-provoking conversations, follow other Independent readers and see their replies