A week with: The Surface Pro 2
Microsoft comes so close in the search for a perfect hybrid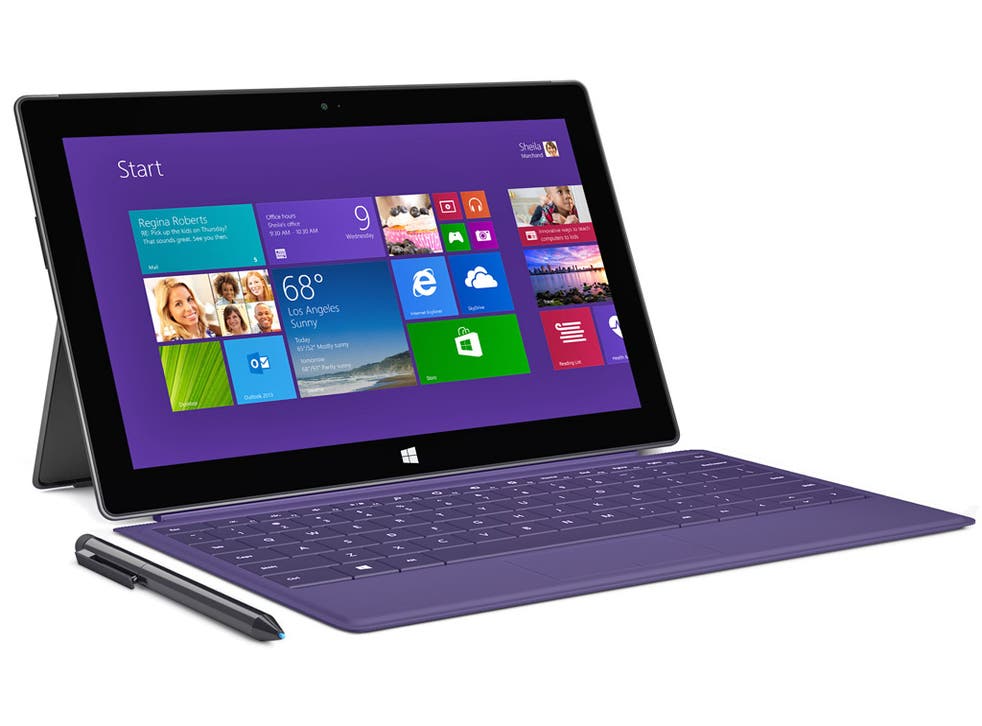 Price: from £179 Processor Haswell Intel Core i5
Screen: 10.6-inch, 1920 x 1080
Memory: 4GB-8GB
Flash storage: 128GB-512GB
Battery life: Eight hours
What is it?
Microsoft's attempt to take control of mobile computing by creating a truly hybrid device that offers the portability of a tablet with the working capability of a laptop. Unfortunately, nearly every tech company in the world is currently searching for their own solution to this lead-into-gold alchemy and none have succeeded. With the Surface Pro 2 Microsoft has come the closest yet, but the compromises still show.
Why, where does it fall down?
It's just a bit awkward as a tablet. At an inch thick and 900 grams in weight it's too bulky to hold for extended periods of time, and while Microsoft has built Windows 8.1 from the ground up for touch screen use, there are still problems when compared to rivals' offerings. There's a fairly anaemic app collection that's particularly deficient when it comes to games and sometimes simply getting around can be awkward.
Ok, so how would I use it?
Well, as a laptop it's fantastic. Firstly, Microsoft has improved the kickstand from the older models meaning you can now set the screen at an angle appropriate for an actual computer and not a picture frame; secondly, the Pro 2 has exactly the sort of hardware you'd want from an ultrabook: a sharp screen, top-of-the-line processor, and an already-sizable SSD hard drive that's boosted by the addition of 200GB of free cloud storage. Attach the Type Cover (a slim keyboard that also protects the screen) and you can happily write for the duration of the Pro 2's eight hour-plus battery life.
is it worth it?
This is a premium device in many ways and the build quality is notably fantastic. However, it's also a device that works best sitting on a flat surface with a keyboard attached, which rather kills the whole tablet angle; and if you're not thinking of doing any work beyond email and Microsoft Office all that power goes to waste.
If a Surface of any kind is what you really want, then I'd advise looking iat the non-Pro version instead – there's less power, sure, and fewer software options, but it's cheaper, lighter, comes with a free version of Office and has exactly the same build quality. The Surface is a fantastic device, sure, but not at any price.
Register for free to continue reading
Registration is a free and easy way to support our truly independent journalism
By registering, you will also enjoy limited access to Premium articles, exclusive newsletters, commenting, and virtual events with our leading journalists
Already have an account? sign in
Register for free to continue reading
Registration is a free and easy way to support our truly independent journalism
By registering, you will also enjoy limited access to Premium articles, exclusive newsletters, commenting, and virtual events with our leading journalists
Already have an account? sign in
Join our new commenting forum
Join thought-provoking conversations, follow other Independent readers and see their replies