Bacteria found on International Space Station may be alien in origin, says cosmonaut
The bacteria might have been carried up and into space from the Earth's surface – or might have come from somewhere altogether more exotic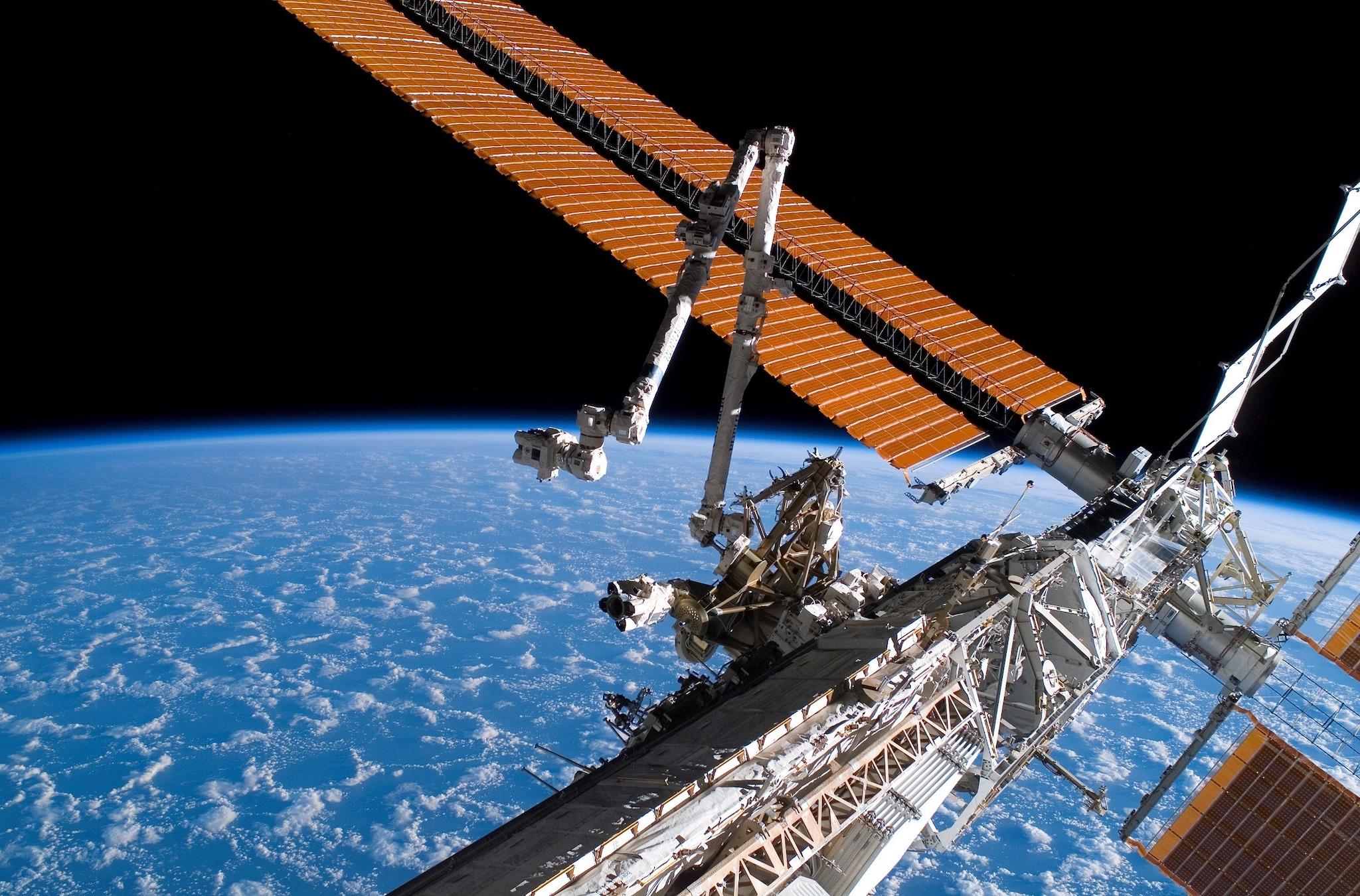 Bacteria found on the outside of the International Space station could be alien life, according to a cosmonaut who has visited the satellite.
Spacewalkers regularly take samples and materials from the outside of the station when they head outside for what are officially called "extravehicular activity". Those samples are then taken down to scientists on Earth, who study them to understand the workings of the International Space Station and possibly life in space.
Now Anton Shkaplerov, a Russian cosmonaut who has served on board the space lab, told the Russian state news agency that one of those experiments had found something interesting.
Lost interstellar asteroid enters solar system and baffles scientists
"Bacteria that had not been there during the launch of the ISS module were found on the swabs," Mr Shkaplerov told TASS. "So they have flown from somewhere in space and settled on the outside hull."
He made clear that "it seems, there is no danger​", and that scientists are doing more work to find out what they are.
He said also that similar missions had found bacteria that could survive temperatures between -150 degrees celsius and 150. That bacteria appears to have made its way from Earth – but suggests that it can survive in the harsh environments of space.
Nasa's most stunning pictures of space
Show all 30
It isn't entirely clear where the rumoured organisms are currently being stored, and what scientists know about them. Finding bacteria that came from somewhere other than Earth would be one of the biggest breakthroughs in the history of science – but much more must be done before such a claim is made.
Earlier this year, Russian scientists announced that the "Test" experiments had found a range of different organisms that had been brought up from Earth and seemed to be surviving by clinging onto the ISS's hull. They included plankton and bacteria that had been pulled up by a phenomenon that lifts micro-organisms up into the heights of the atmosphere.
"Experiments of various years have revealed fragments of Mycobacteria DNA - a marker of heterotrophic bacterial sea plankton in the Barents Sea; the DNA of extremophile bacteria of the genius Delftria; the DNA of bacteria closely related to those found in soil samples from the island of Madagascar; vegetative genomes; the DNA of certain species of Archaea and the DNA of fungus species Erythrobasidium and Cystobasidium," the Russian space agency Roscosmos said in a statement obtained by TASS that was published in May.
Join our commenting forum
Join thought-provoking conversations, follow other Independent readers and see their replies