Amazon Fire TV: Trying – and failing – to outsmart the voice-activated box
At first it felt strange, barking commands into a TV remote, especially when it bested me at every turn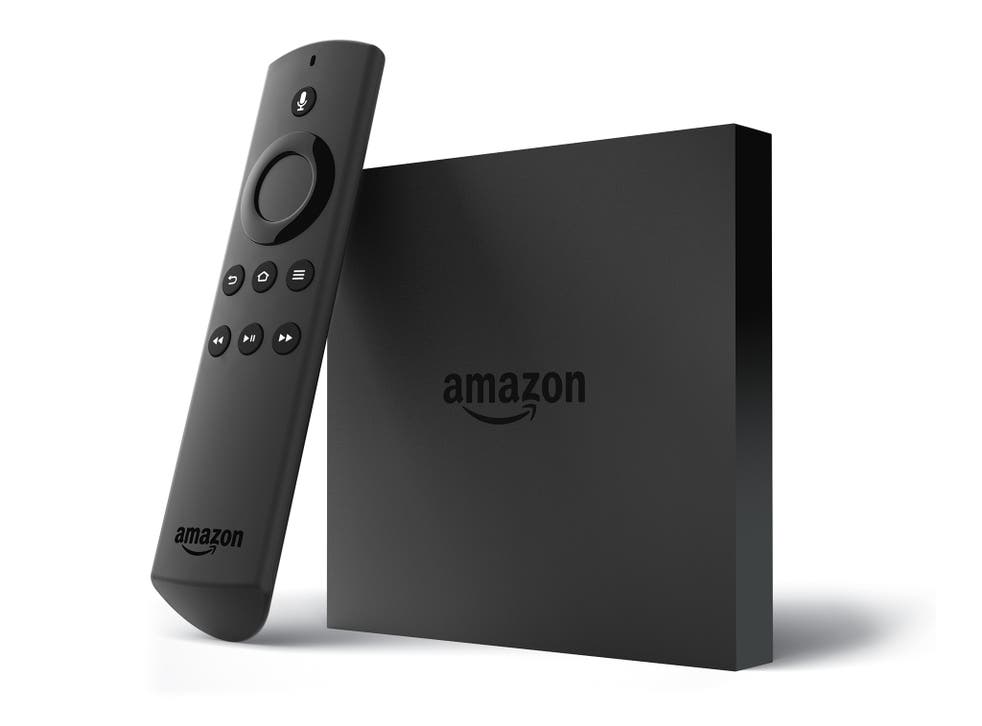 The first time I tried the voice-activated search feature on the Amazon Fire TV, my instinct was to try and outsmart it. Holding down the microphone button at the top of the remote, I dredged up a terrible Scottish accent that my Dundee-born mum would have been appalled at. "Game of Thrones," I growled.
Ding! My options arrived – and there it was, top of the list. Game of Thrones. Damn. You win this round, Skynet.
At first it felt strange, barking commands into a TV remote. Stranger still was the fact that it outsmarted me at every turn. I tried mumbling. I tried whispering. I even tried a Christopher Walken impression. Every time, it brought up exactly what I'd asked for.
Voice search is a big selling point of Amazon's most recent incarnation of the Fire TV – a neat little black box that connects to your wi-fi network and allows you to stream films, TV shows, music, and play games through your telly.
In fact, it seems to be a major selling point of a lot of new TV technologies – back in September, Apple claimed to have created "the future of television" with their latest version of the Apple TV, which also prominently features voice searching.
When you know what you're looking for, voice search on the Fire TV makes for an invitingly speedy option – especially given how unintuitive streaming service interfaces tend to be. There's a reason that people joke about mindlessly browsing Netflix's array of titles before realising you've spent your entire one-hour TV viewing window without watching much. The remarkably fast Fire TV brought up my options in a flash, and didn't hesitate when I garbled my words. In fact, it only got confused once – upon looking for some Kanye West in the music section. I was repeatedly confronted with something called Conny West. But when it worked, it felt like the future.
While voice search technology is undeniably impressive, its application on the Fire TV has yet to be refined. Understandably, the box is tied in to Amazon's Prime Video streaming service, and its own digital rental and purchasing options – meaning that when I tried to search "Battlestar Galactica Netflix" (which, to its credit, wasn't interpreted as a cry for help), it got confused. The voice search also doesn't work within the Netflix app full-stop. If Amazon can work out these niggles, it will be a phenomenal bit of kit.
Still, if you're an Amazon household with a Prime membership and a Fire tablet, the new Fire TV should slot neatly in with your fellow gadgets. And judging by how well it dealt with my array of dodgy accents, it should be able to understand you, no matter where you're from.
Register for free to continue reading
Registration is a free and easy way to support our truly independent journalism
By registering, you will also enjoy limited access to Premium articles, exclusive newsletters, commenting, and virtual events with our leading journalists
Already have an account? sign in
Register for free to continue reading
Registration is a free and easy way to support our truly independent journalism
By registering, you will also enjoy limited access to Premium articles, exclusive newsletters, commenting, and virtual events with our leading journalists
Already have an account? sign in
Join our new commenting forum
Join thought-provoking conversations, follow other Independent readers and see their replies