Amazon's first checkout-free supermarket coming to UK
'Once you're done shopping, you're on your way. No lines, no checkout,' online retail giant says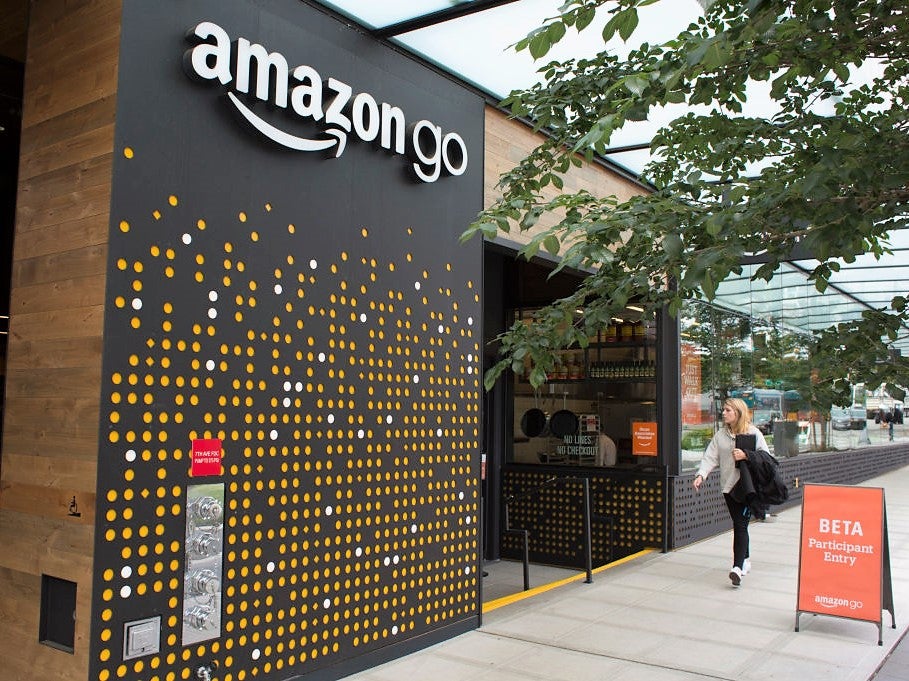 Amazon plans to open the first checkout-free supermarket in the UK this week, according to reports.
The Amazon Go store will open in Ealing in West London, with up to 30 locations across the country eventually planned.
Council documents reveal that Amazon applied for permission to put up signage in November for a shopfront that was previously used by the retailer Monsoon.
Amazon has also filed several trademark applications with the UK Intellectual Property Office, including "No Lines, No Checkout. (No, Seriously)".
The concept was first introduced in 2016 in Seattle, Washington, where Amazon's corporate headquarters are based.
The stores make use of "Just Walk Out" technology that uses cameras and sensors to track when an item is picked up from a shelf.
This means that once a customer has signed in at the store's entrance, they are able to just pick things up and leave. The items are then charged to their Amazon-linked credit or debit card.
"Our checkout-free shopping experience is made possible by the same types of technologies used in self-driving cars: computer vision, sensor fusion, and deep learning," Amazon's website states.
"When you arrive, use the app to enter the store, then feel free to put your phone away – you don't need it to shop. Then just browse and shop like you would at any other store. Once you're done shopping, you're on your way. No lines, no checkout."
The Independent has contacted the company for comment about its UK plans for Amazon Go stores.
Join our commenting forum
Join thought-provoking conversations, follow other Independent readers and see their replies