Group claims to have found an ancient, mummified alien – but it almost certainly hasn't
Videos of the mummy have been watched more than a million times – which appears to be all part of the plan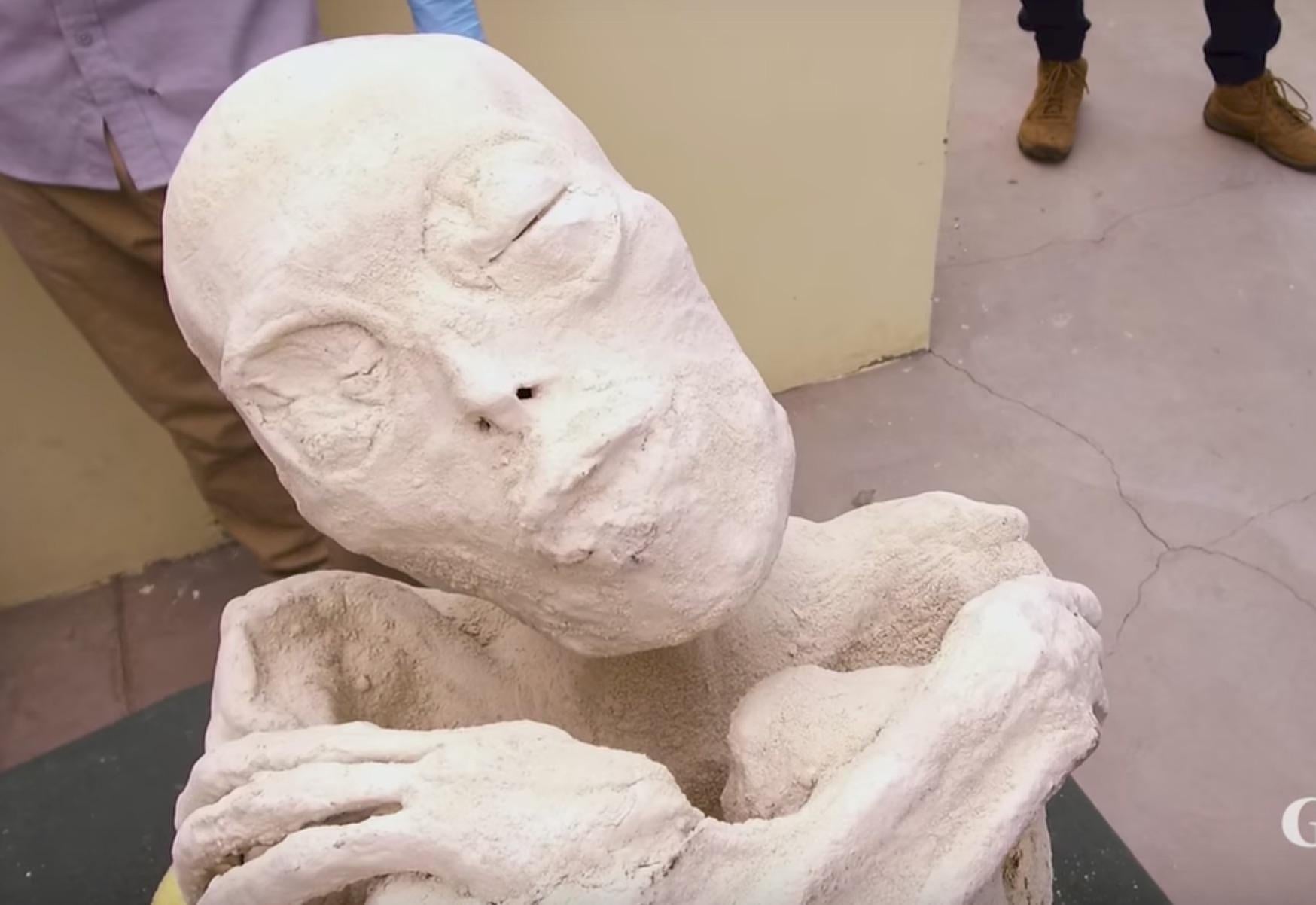 A group claims to have found an ancient, mummified alien in Peru.
Unfortunately the claim – which the group have invited people to decide on for themselves – doesn't appear to be true.
The mummy looks impressive: it has three long fingers and toes on each hand and foot, is covered in a white powder, and looks like the extraterrestrials of fiction. But unfortunately it appears to be fictional itself.
The alien was included in a video posted by the Gaia website and has since spread around the world, with videos being viewed over a million times. It shows apparent experts talking about the find and suggesting that it might be out of this world, as well as extensive looks at the alien itself.
"A new anomalous discovery has been unearthed in Peru," reads the description on the introductory video, which has been viewed more than a million times. "Join Gaia's ongoing investigation and decide for yourself if this is proof of a non-human species."
The videos are thought to have been seen many more times on Gaia's own site, which doesn't make its viewership public.
But unfortunately people have decided for themselves that it probably isn't proof of a non-human species, and in fact probably a hoax. The first clue is the look of the mummy itself – if it were truly ancient, it's hard to imagine how it could be so well preserved, and the white look of the alien appears uncannily like plastercast.
That is just the beginning of the concerns: as IFLScience points out, the video includes experts who don't actually appear to be affilaited with the institutions claimed, and who make comments about DNA that don't appear to withstand scrutiny. The experts claim they have been able to identify the alien having a missing chromosome, for instance – but if they had been able to extract its DNA, it seems clear they would be able to check that it is an alien.
Those behind the reveal of the mummy have been involved in similar stunts before. In 2015, two of them claimed to have come across a mummified alien body – but in fact it was a real, mummified, human child.
The Gaia website normally charges people to watch its content, and that appears to be the motivation behind making the video. It charges as much as $9.95 per month to get access, for which people will get "300,000 minutes" of videos in return.
Join our commenting forum
Join thought-provoking conversations, follow other Independent readers and see their replies