Anonymous vows to take down Isis: how Twitter has become a battleground for propaganda
The hacking collective claims to have taken down 1,500 Twitter accounts — but it was more likely that the social network did it for them. How can Anonymous and other internet users really help stop the spread of Isis propaganda online?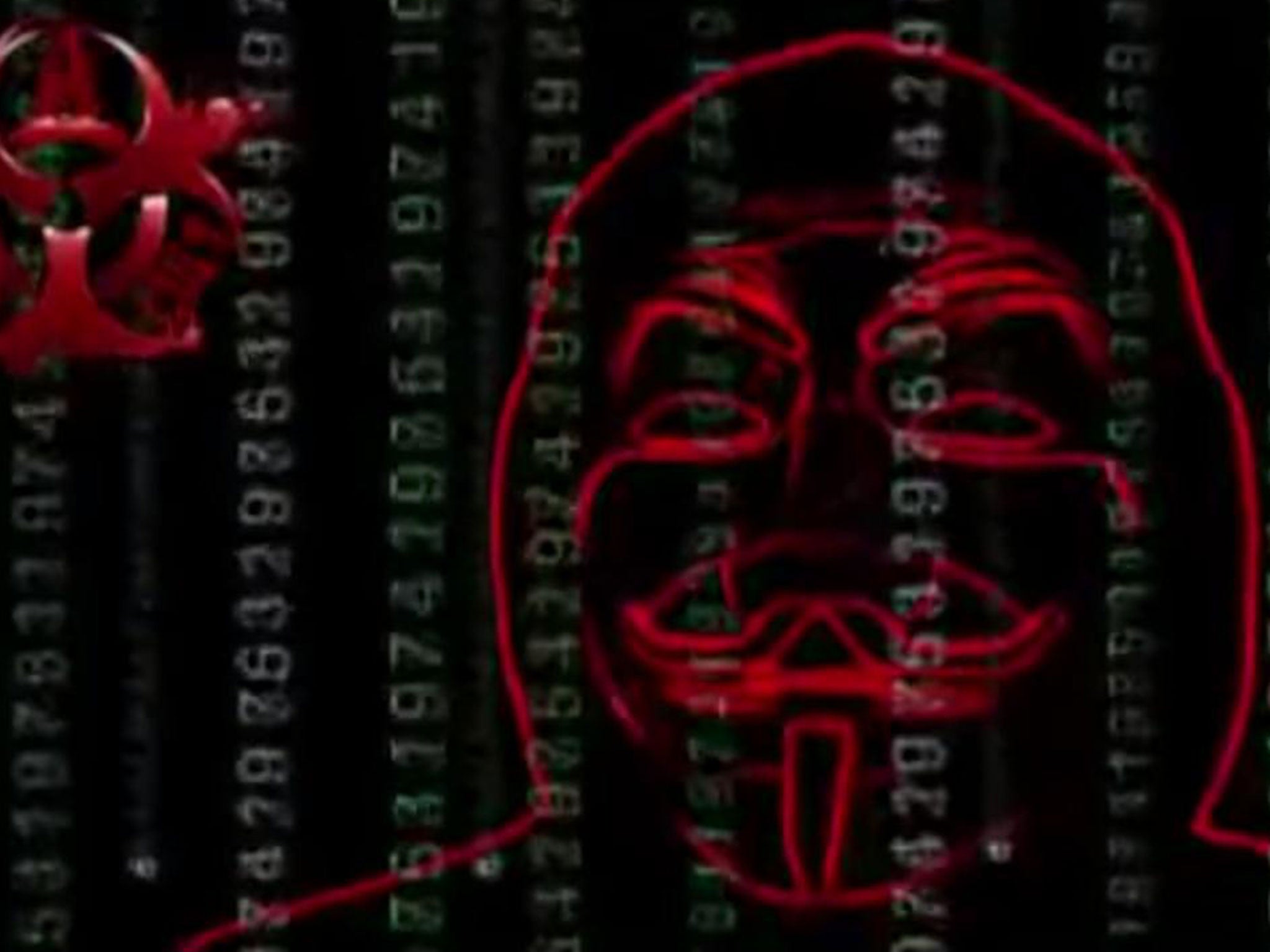 Anonymous came back into the headlines this week after it claimed to have taken down hundreds of Isis Twitter accounts. The accounts seem to be taken down by the social network, rather than by hacking, but the claim shows how Twitter accounts have become one of the central parts of the fight against Isis.
A group associated with Anonymous claimed to have taken down more than 1,500 Twitter and Facebook accounts. It announced a new list of targets over the weekend, in a long Pastebin post, alongside a video that addressed Isis and said "We will hunt you down and expose you".
But the group is simply joining an online effort, largely carried out by the social networks themselves, to take down accounts spreading Isis propaganda as they pop up. Twitter allows anyone to request accounts to be banned — and the hackers behind "#OperationISIS" are likely simply to have found accounts and reported them.
That work is necessary to keep people associated with Isis from gaining a large platform on Twitter. But it is only ever temporary — most users come back under different names within a day or so of being taken offline. Some users have had tens of accounts, restoring them under slightly different names and winning back many of their followers.
But reporting and taking down accounts is a helpful process, said Charlie Winter, a researcher at counter-extremism think tank the Quilliam Foundation. Those accounts are often the source of powerful propaganda, and help spread the videos of killings and beheadings that Isis distributes.
The process is also a relatively easy one, once the accounts are found. Twitter has stepped up its efforts to stop online abuse of all kinds — and accounts can be reported to the network in a couple of clicks.
Twitter's terms of service allow it to ban users for posting violence and threats, among other things. Users may not posts threats and abuse, including threats against a group "on the basis of race, ethnicity, national original, religion" among other things.
In pictures: Anti-Isis protests in Jordan
Show all 15
Users are allowed to post content, "including potentially inflammatory content, provided they do not violate" the Twitter rules and terms of service, Twitter says. Many of the Twitter users associated with Isis post stills from the group's videos on their account, but that does not necessarily contravene Twitter's rules.
Getting it wrong
Isis-supporting Twitter accounts tend to come in two main forms. The less effective ones are the western, English-speaking supporters who largely serve as an echo chamber to reinforce views.
But the more dangerous ones are the Arabic-language accounts — many of which have long supported Isis, from Iraq and Syria — who distribute videos as they come out and make their own propaganda. They are able to create momentum behind new videos and other content, helping get it out towards the public that Isis wants to reach.
And some of the users listed on the Pastebin post that listed the targets that Anonymous claimed to have taken down aren't actually associated with Isis, but rather with other Islamist groups.
One user, for instance, is named on the list as "target number one", but is in fact an ideologue associated with Jabhat al-Nusra, a branch of al-Qaeda.
Taking down accounts like that could be counter-productive, Winter said.
"One of the most important and effective ways of attacking Islamic State is by fostering difference between al-Qaeda and IS," he said. "Leaving people like him on contributes towards that bigger, more important objective."
The account was restored this morning, likely as a result of Twitter's feature that allows users to appeal bans.
Other tactics
While it is true that almost all of the accounts in the Anonymous list have been taken offline, some haven't. British Islamic preacher Anjem Choudary is on the list, for instance — but his Twitter account and his 28,000 followers are still intact.
Anonymous' campaigns have had similar backfires before — in the past a group took down the website of a moderate faction in Syria, apparently because the group used the word "Islam" in its name.
But as well as the headline-grabbing claims of cyberwarfare, there are other important measures that online anti-Isis activists can take to help stop the flood of Isis propaganda online. Flooding heavily-used hashtags — such as those distributing videos — helps keep the spread of images and footage over Twitter, said Winter.
Isis has used the tactic before, as a way of disseminating information and media that it wants to spread. But turning it back on the group could be a key way of stopping them from getting the dangerous videos and media out to the public.
Alongside an increasing vigilance by video hosting sites such as YouTube and DailyMotion, that could help keep the videos difficult to find and stop them from being spread more widely.
Join our commenting forum
Join thought-provoking conversations, follow other Independent readers and see their replies