Apple AirPods finally released after months of delay, at last solving the iPhone's lack of headphone jack
It'll cost you £159 for Apple's solution to its decision to drop the headphone jack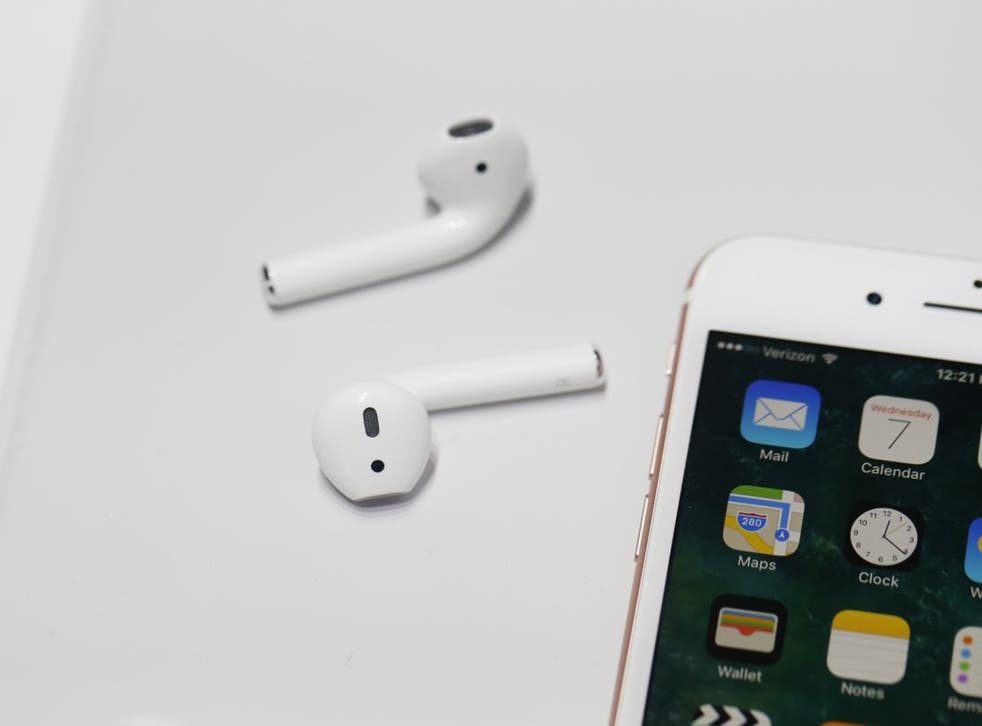 Apple has finally released the AirPods, its controversial wireless earbuds.
The little buds – which look like the company's traditional earphones but have no wires at all and sit in the ears – were unveiled along with the iPhone in September. They were pitched as Apple's fix for the fact that it had dropped the headphone jack from its phones, and the signal of a wireless future.
But the AirPods never arrived when they were expected to, leaving some to worry that something had gone seriously wrong. Some reports indicated that it was having trouble making sure that the sound syncronised properly.
Apple only said that it needed a "little more time" before it launched the earphones, to make sure that they were as good as they needed to be.
Gadget and tech news: In pictures

Show all 25
The technology giant was criticised upon announcing the AirPods in September, with many users claiming they felt forced towards using wireless headphones by the firm.
Apple does, however, include a small adapter in the box for the iPhone 7 that enables traditional headphones to be connected via the iPhone's Lightning port.
The wired EarPods that come in the iPhone 7 box as standard have also been converted to fit the Lightning connection.
Apple confirmed the AirPods would be available online from today and in their retail stores from next week. They cost £159.
The earpieces contain a microphone so users can make and receive phone calls as well as speak to virtual assistant Siri.
They also contain sensors that know when they are removed from your ears, pausing any audio at that point, while the small carry case doubles as the AirPods charger.
Opening the lid also serves as the connection trigger with a user's iPhone, and any other device signed in to their iCloud account.
Additional reporting by Press Association
Register for free to continue reading
Registration is a free and easy way to support our truly independent journalism
By registering, you will also enjoy limited access to Premium articles, exclusive newsletters, commenting, and virtual events with our leading journalists
Already have an account? sign in
Register for free to continue reading
Registration is a free and easy way to support our truly independent journalism
By registering, you will also enjoy limited access to Premium articles, exclusive newsletters, commenting, and virtual events with our leading journalists
Already have an account? sign in
Join our new commenting forum
Join thought-provoking conversations, follow other Independent readers and see their replies