The Independent's journalism is supported by our readers. When you purchase through links on our site, we may earn commission.
Apple bans 'debt slavery' as part of new commitments on supplier responsibility
Company has also moved towards not buying minerals that rely on war and other conflict, and to be more open about its efforts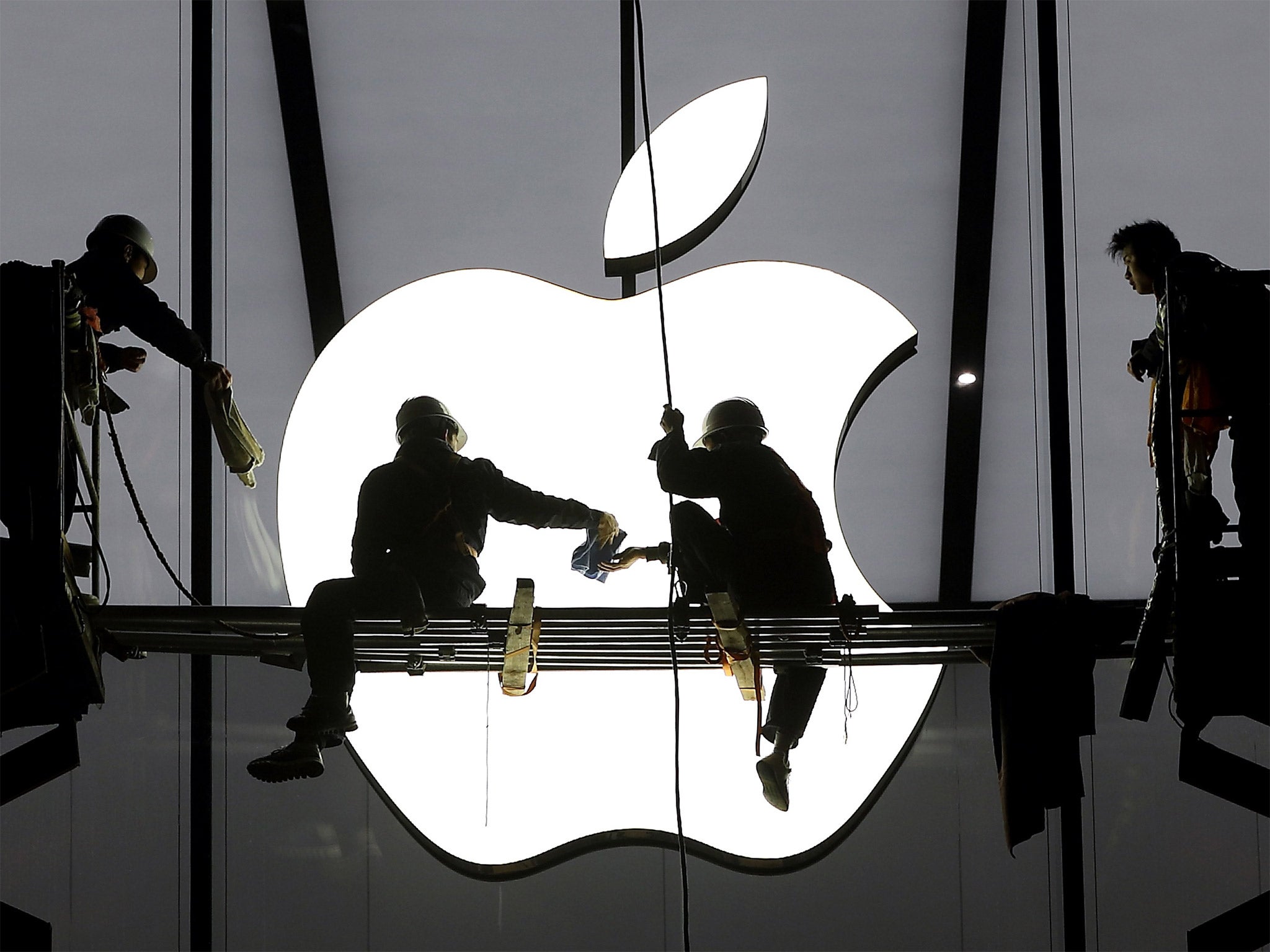 Apple has released its annual Supplier Responsibility report, vetting where its components and products come from after worries about ethical problems at suppliers.
It announced that it would ban bonded labour — the most common form of slavery today, where people are forced to work to pay off debts — from its supply chain. Doing so meant requiring suppliers to repay workers nearly $4 million in excessive recruitment fees, the company said.
It also said that it had worked to increase the amount of its minerals that are conflict free. That means cutting down the amount of suppliers that finance or help armed groups or those involved in human rights violations, such as in the Democratic Republic of the Congo.
It also laid out new ways to help children being used for underage labour, as well as other commitments to helping workers in its supply chain that were detailed in the report. It has introduced new rules to train workers and gives them courses.
The report — the ninth one that Apple has released — is partly a response to worries about problems in the supply chain of Apple and other large technology companies. Since the materials used to make their products, as well as the factories in which they are assembled, are often spread internationally and have lax regulation, companies can often be implicated in bad working conditions.
Most recently, the BBC reported that Apple sources the tin for its iPhones from mud pits in Indonesia where children work, and claimed that there were terrible conditions in the factory that makes the company's phones. Apple responded angrily to the claims, emphasising its commitment to responsibly sourcing the materials used to make its hardware.
Jeff Williams, Apple's senior vice president of operations, stressed the same concerns in a letter announcing the report.
"We care deeply about every worker in Apple's global supply chain," Williams wrote. "To improve their lives, we continue to proactively tackle issues that are part of the broader challenges facing our world today — human rights and equality, environmental protection, and education."
Join our commenting forum
Join thought-provoking conversations, follow other Independent readers and see their replies