Apple release 'Clips', a Snapchat-like app that could signal its augmented reality ambitions
Snapchat has had features taken by everyone from Facebook to Instagram in recent months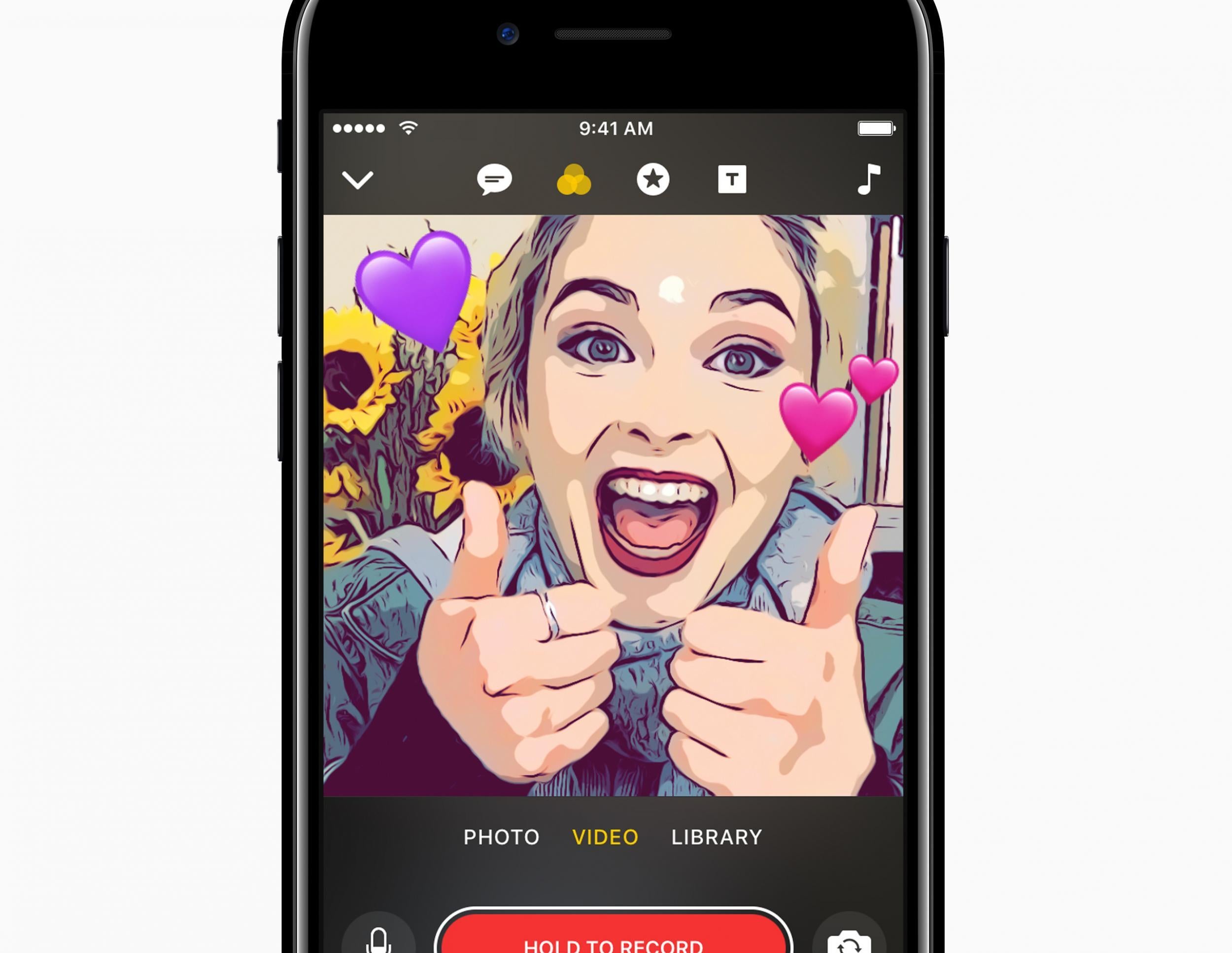 Apple has released a new app, called Clips, that might have secretly signalled its future ambitions.
The app sounds like a piece of fun, and Apple describes it as intended to make it "quick and fun for anyone to create expressive videos on iPhone and iPad". It does that by combining photos and videos into video clips, and letting people share them on Facebook, Instagram or any other social network.
But the major feature is what it calls "Live Titles", which are described as "a breakthrough feature that lets users create animated captions and titles using just their voice". "Fun effects including comic book filters, speech bubbles, shapes and full-screen animated posters help bring out the personality in videos made with Clips," a press release reads.
Gadget and tech news: In pictures
Show all 25
"Clips gives iPhone and iPad users a new way to express themselves through video, and it's incredibly easy to use," said Susan Prescott, Apple's vice president of Apps Product Marketing. "The effects, filters and amazing new Live Titles we've designed for Clips let anyone make great-looking, easily sharable videos with just a few taps."
As such, it sounds a lot like Snapchat – allowing people to add effects and objects to their photos and videos to make them more fun – and Apple joins companies like Instagram and Facebook in borrowing some of the popular app's most famous features. But it's also Apple's first major foray into augmented reality, an area that the company has repeatedly signalled its interest in, and which might be the basis of Apple's next big products.
Tim Cook has repeatedly said that he is more interested in augmented reality than virtual reality. And Apple is reported to be filling up its teams with augmented reality experts, creating software and hardware for what the company expects to be a huge growth area.
As well as Clips, some of those features are expected to appear in the next iPhone. It will have special cameras that can be used to take pictures that can be modified after the fact, for instance, and the phone will be able to tell how far away people are, according to reports.
Eventually they might appear in augmented reality products of their own, like smart glasses, according to some reports.
Clips will be available for free at the beginning of April, according to Apple. It will be compatible with all recent iPhones, iPads and iPod Touches.
It was unveiled alongside a range of new products, including a red iPhone and a vastly updated iPad Pro.
Join our commenting forum
Join thought-provoking conversations, follow other Independent readers and see their replies