The Independent's journalism is supported by our readers. When you purchase through links on our site, we may earn commission.
Apple allows people to download all the data is holds on them, as part of GDPR changes
Special 'privacy' tools are now live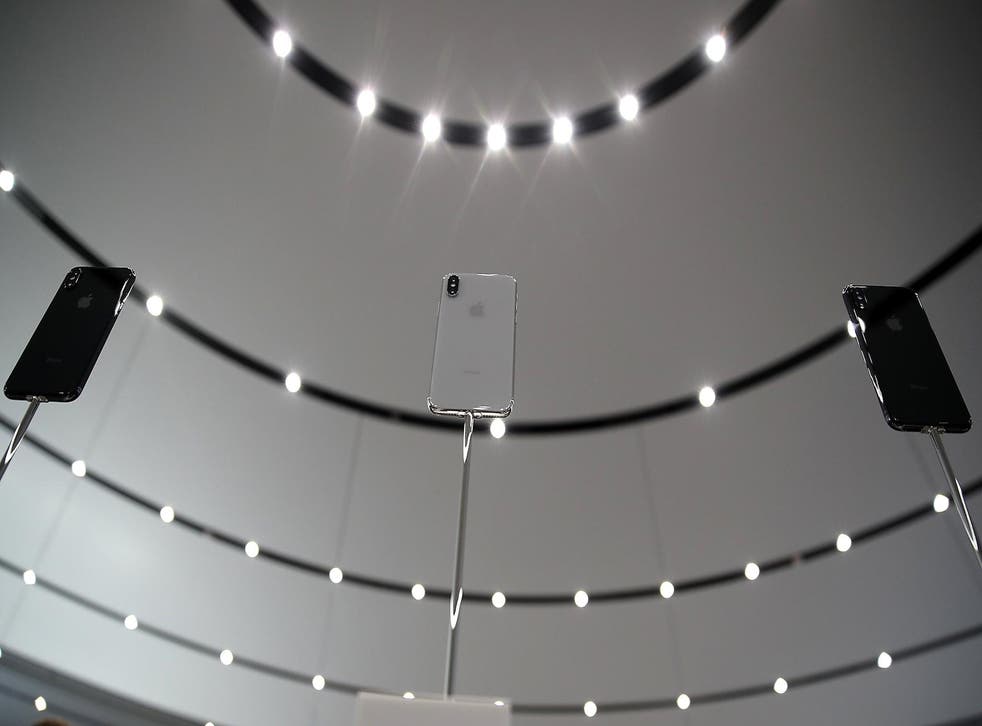 Go to apple.com/uk/privacy and you'll see a brand new page proclaiming that Apple sees privacy as a fundamental human right. This is no surprise. CEO Tim Cook has said words to this effect several times and it's also no surprise that a company known for keeping its cards close to its chest should have a high regard for secrecy.
The new section of the Apple site is a response to GDPR, though as far as Apple's concerned it's been more than compliant with the new requirements which will become law imminently.
Instead, this is Apple taking an opportunity when everyone is aware of tightened security to do something that goes further.
Gadget and tech news: In pictures

Show all 25
Of course, GDPR regulations apply to Europe, but Apple is making its privacy site consistent internationally, so Apple users from Tunis to Tallahassee will have a uniform experience.
Read down the privacy page and you'll see reassurance that data on your iPhone, for instance is secure because the Touch ID or Face ID that locks it is technology all built into the phone, not checked online in any way.
And that Apple Pay is encrypted on-device, too so that Apple doesn't track who you're paying, let alone what you're paying for, when you buy something using your iPhone, iPad, Watch or Mac.
Still, the company uses your data to improve features. As the website puts it Differential Privacy is: "where we scramble your data and combine it with the data of millions of others. So we see general patterns, rather than the specifics that could be traced back to you. These patterns help us identify things like the most popular emoji, the best QuickType suggestions and energy consumption rates in Safari."
Apple also invites you to take charge of your data. This means a set of privacy management tools on your Apple ID account page, viewable on your iOS device or Mac. When you arrive there, you'll find some highly useful tools at your disposal. These tools, by the way, are being rolled out in the EU now and will be available worldwide in due course.
At every point, Apple tells you what data it's using and what for.
There are four main parts to the tools.
First, you can choose to obtain a copy of the data Apple has for you, from your purchase history to all the photos stored on iCloud, for instance. You can download a copy of this (which may take some time) and you can be selective as to what you discover. iCloud bookmarks? Sure. Reporting an issue on Maps? I'm fine, thanks.
If you download this data you can delete it without deleting the original data held – this is just a copy. It may take time to prepare the download – up to a week, Apple says. It's then deleted after two weeks – again, just the copy not the stored data in iCloud.
Part two is Correct Your Data. If you spot something is wrong, though, you can request a correction.
The third element is the most interesting and shows phenomenal respect for data privacy. You can choose to deactivate your Apple ID account temporarily so that it's suspended, but not permanently deleted. This is a novel halfway house if, say, you're going away for a couple of months and want to be sure the data held by Apple can't fall into the wrong hands. Though that's unlikely anyway.
And bear in mind you won't be able to download iBooks you've bought from Apple while it's deactivated or use services which require your Apple ID like Messages and FaceTime. If you have a repair scheduled at an Apple Store, say, that will stay active but upcoming appointments in an Apple Store, will be.
If you pay for iCloud storage, that will continue until the next billing period after which you must review whether to keep paying or not.
Your data is not deleted but nobody, not even Apple, can access it.
With this in mind, you're sent a reactivation code. Lose it and, well, you're stuffed. All deactivations are verified, which can take up to seven days.
Section 4 is permanent deletion and sees Apple delete everything it's holding about you or on your behalf. It's not reversible, obviously.
The Privacy section is live now and provides tools which range from useful to fascinating. It's done in the fine-tooth comb detail you'd expect from Apple. Many people may never use these new features, but their existence is further proof Apple's preoccupation for privacy.
Register for free to continue reading
Registration is a free and easy way to support our truly independent journalism
By registering, you will also enjoy limited access to Premium articles, exclusive newsletters, commenting, and virtual events with our leading journalists
Already have an account? sign in
Register for free to continue reading
Registration is a free and easy way to support our truly independent journalism
By registering, you will also enjoy limited access to Premium articles, exclusive newsletters, commenting, and virtual events with our leading journalists
Already have an account? sign in
Join our new commenting forum
Join thought-provoking conversations, follow other Independent readers and see their replies