Apple banned from selling iPhone 12 in France due to 'too high radiation'
French minister warns potential recall could have 'snowball effect' for US tech giant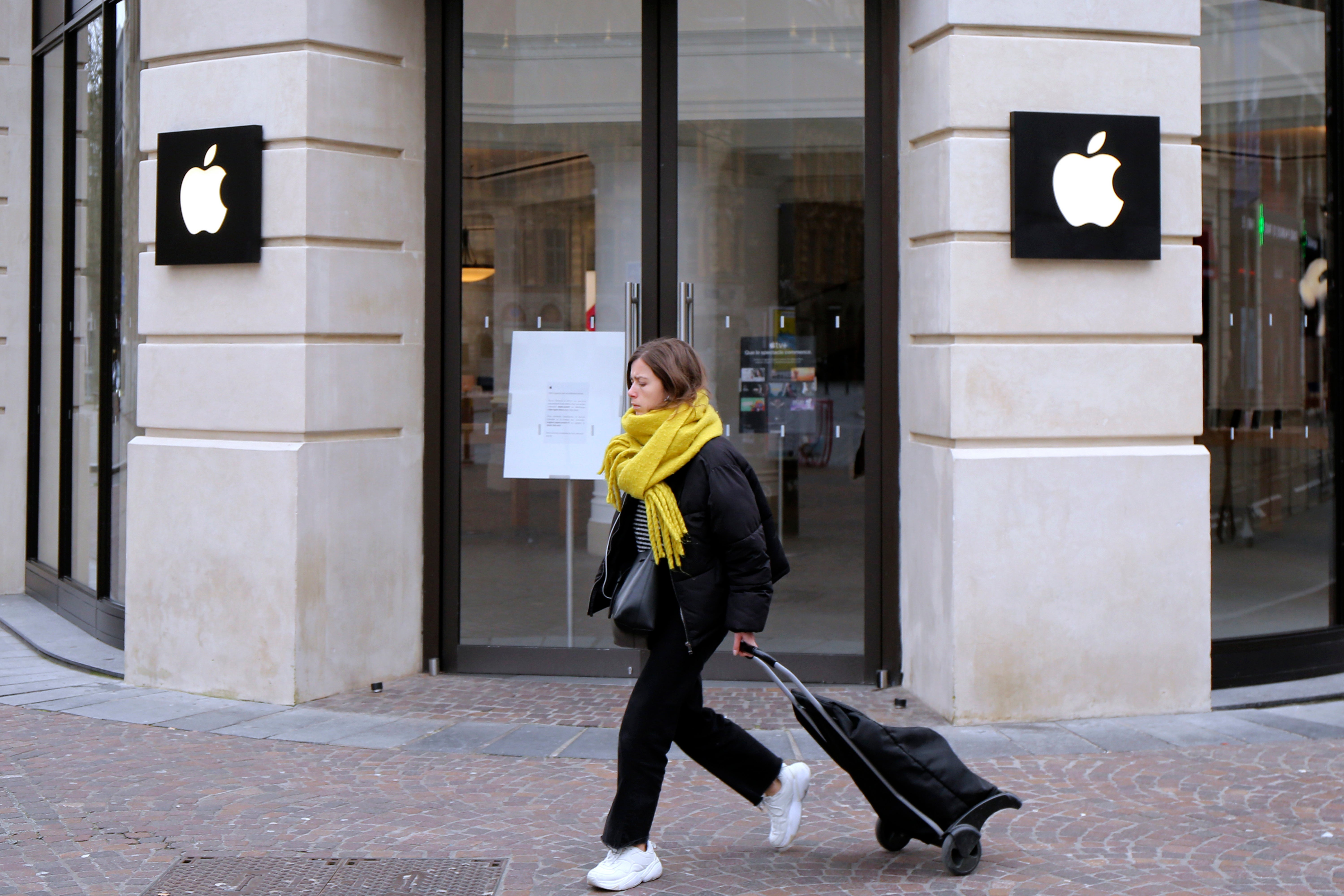 Apple has been forced to halt sales of its iPhone 12 in France after a watchdog claimed the device emits too much radiation.
The smartphone, which was first released in 2020, has a Specific Absorption Rate (SAR) that is above the legal limit, according to France's National Frequency Agency (ANFR), which oversees radio-electric frequencies as well as public exposure to electromagnetic radiation.
The agency tested 141 phones and found that the iPhone 12 was more than 40 per cent above the legal limit for SAR. The ANFR called on Apple in a statement on Tuesday to "implement all available means to rapidly fix this malfunction."
Corrective updates to the iPhone 12 will be monitored by the agency, according to the statement. If they don't work, "Apple will have to recall" phones that were already sold, it said.
The agency consistently tests devices for waves capable of being absorbed by the human body, measuring against the European Union standard of 4 watts per kilogram.
The ANFR said the iPhone 12 met the required threshold when radiation levels were assessed for a phone kept in a jacket or in a bag.
The Independent has reached out to Apple for comment.
Jean-Noel Barrot, France's junior minister for digital economy, told Le Parisien newspaper on Tuesday that the ANFR's data would be shared with other EU member states, which he warned could have a "snowball effect" on Apple.
"Apple is expected to respond within two weeks," he said.
"If they fail to do so, I am prepared to order a recall of all iPhones 12 in circulation. The rule is the same for everyone, including the digital giants."
The ANFR's announcement came on the launch day of Apple's latest iPhone 15, which saw the whole 12 series of iPhones discontinued. This means any ban is unlikely to have a significant impact on Apple's phone sales, however a recall could prove damaging depending on the scale.
Additional reporting by agencies
Join our commenting forum
Join thought-provoking conversations, follow other Independent readers and see their replies