Tim Cook says new European law would 'destroy' iPhone security
'I worry deeply about privacy and security,' Apple boss says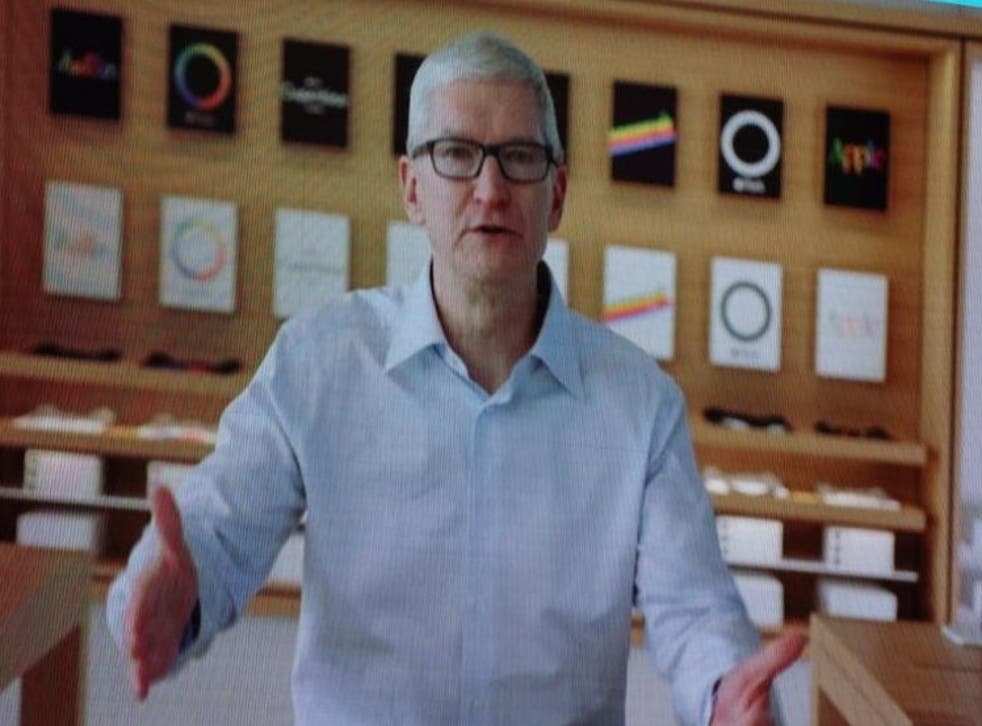 Apple CEO Tim Cook has said proposed legislation in Europe would fundamentally harm the privacy and "destroy" the security of the iPhone.
Speaking at the VivaTech 2021 conference in Paris, Mr Cook warned that the Digital Markets Act (DMA) could hinder the tech giant's flagship device and that the language used in the tech law was not in the best interest of users.
The draft regulation is aimed at preventing large companies like Apple and Google from abusing their power and monopolising the market.
Any company breaking the law, which will not come into effect until 2023, would face fines of up to 10 per cent of their global revenue.
"As I look at the tech regulation that's being discussed, I think there are good parts of it, and then I think there are parts of it that are not in the best interests of the user," Mr Cook said.
"The current DMA language that is being discussed, which forces side loading on the iPhone - and so this would be an alternate way of getting apps onto the iPhones - as we look at that, that would destroy the security of the iPhone and a lot of the privacy initiatives that we built into the app store where we have privacy labels and app tracking transparency, where it forces people to get permission to track across apps.
"These things would not exist anymore, except in people stuck in our ecosystem, and so I worry deeply about privacy and security."
Mr Cook added that Apple would "constructively take part in the debate" in the hope of finding a way to prevent this from happening.
"We have a responsibility to say when it's not in the best interest of the user," he said. "I'm optimistic about how it will go."
Register for free to continue reading
Registration is a free and easy way to support our truly independent journalism
By registering, you will also enjoy limited access to Premium articles, exclusive newsletters, commenting, and virtual events with our leading journalists
Already have an account? sign in
Register for free to continue reading
Registration is a free and easy way to support our truly independent journalism
By registering, you will also enjoy limited access to Premium articles, exclusive newsletters, commenting, and virtual events with our leading journalists
Already have an account? sign in
Join our new commenting forum
Join thought-provoking conversations, follow other Independent readers and see their replies