Apple launches CarPlay: 'the best iPhone experience on four wheels'
Re-branded initiative puts a simplified iOS experience in your dashboard - but Google are trying to do the same with Android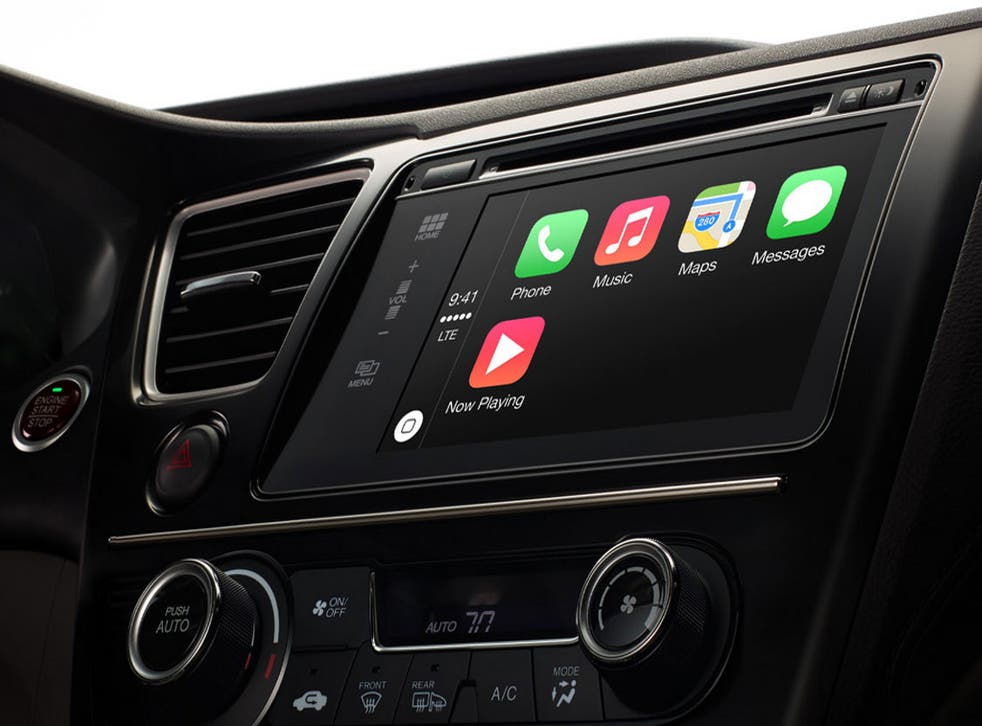 Apple has taken a significant step forward in its plan to become a regular presence in cars, rebranding its initiative for iPhone-powered dashboards as CarPlay.
Originally launched as iOS in the Car at the 2013 developers' conference, CarPlay will allow users to browse music, navigate maps and make calls using an iOS 7-like user interface.
Apple is calling it "the best iPhone experience on four wheels" and has announced that their first manufacturers to build it into their vehicles will be Volvo, Mercedes-Benz and Ferrari.
CarPlay (a name that puts the technology in line with AirPlay – Apple's media streaming software) will primarily use Siri's voice command functionality to make the software an "eye free experience".
iOS CarPlay: Apple's big idea for your car

Show all 4
Users will be able to dictate text messages or navigate their contacts using their voice, and Apple say that the software is also predictive, looking at your calendar and email to anticipate upcoming meetings and suggest directions.
Third-party apps form the likes of Spotify and IHeartRadio will also be available, although the software requires a lightning connector – meaning that only the iPhone 5, 5S and 5C are compatible. Smartphones will also provide the processing power, with the display itself simply a touch-screen.
Apple says that they have 13 more manufacturers lined up to integrate CarPlay into their vehicles, with the names covering a broad range of the market, including BMW, Ford, Kia, Nissan, Mitsubishi, Toyota and Jaguar.
The news means that Apple vs Google fight is going to spill over from smartphones and tablets onto the automotive industry. In January this year the search giant launched its own initiative, the Open Automotive Alliance, which aims to put the Android operating system in cars around the world.
Google launched the alliance with General Motors, Audi, Honda, Hyundai and chip-makers Nvidia, planning to release the first cars by the end of 2014.
Register for free to continue reading
Registration is a free and easy way to support our truly independent journalism
By registering, you will also enjoy limited access to Premium articles, exclusive newsletters, commenting, and virtual events with our leading journalists
Already have an account? sign in
Register for free to continue reading
Registration is a free and easy way to support our truly independent journalism
By registering, you will also enjoy limited access to Premium articles, exclusive newsletters, commenting, and virtual events with our leading journalists
Already have an account? sign in
Join our new commenting forum
Join thought-provoking conversations, follow other Independent readers and see their replies