Apple employees keep hurting themselves by walking into walls at its new headquarters, 911 calls reveal
The new building has been made to be the most beautiful office ever built – but one specific part of its sleek design is causing problems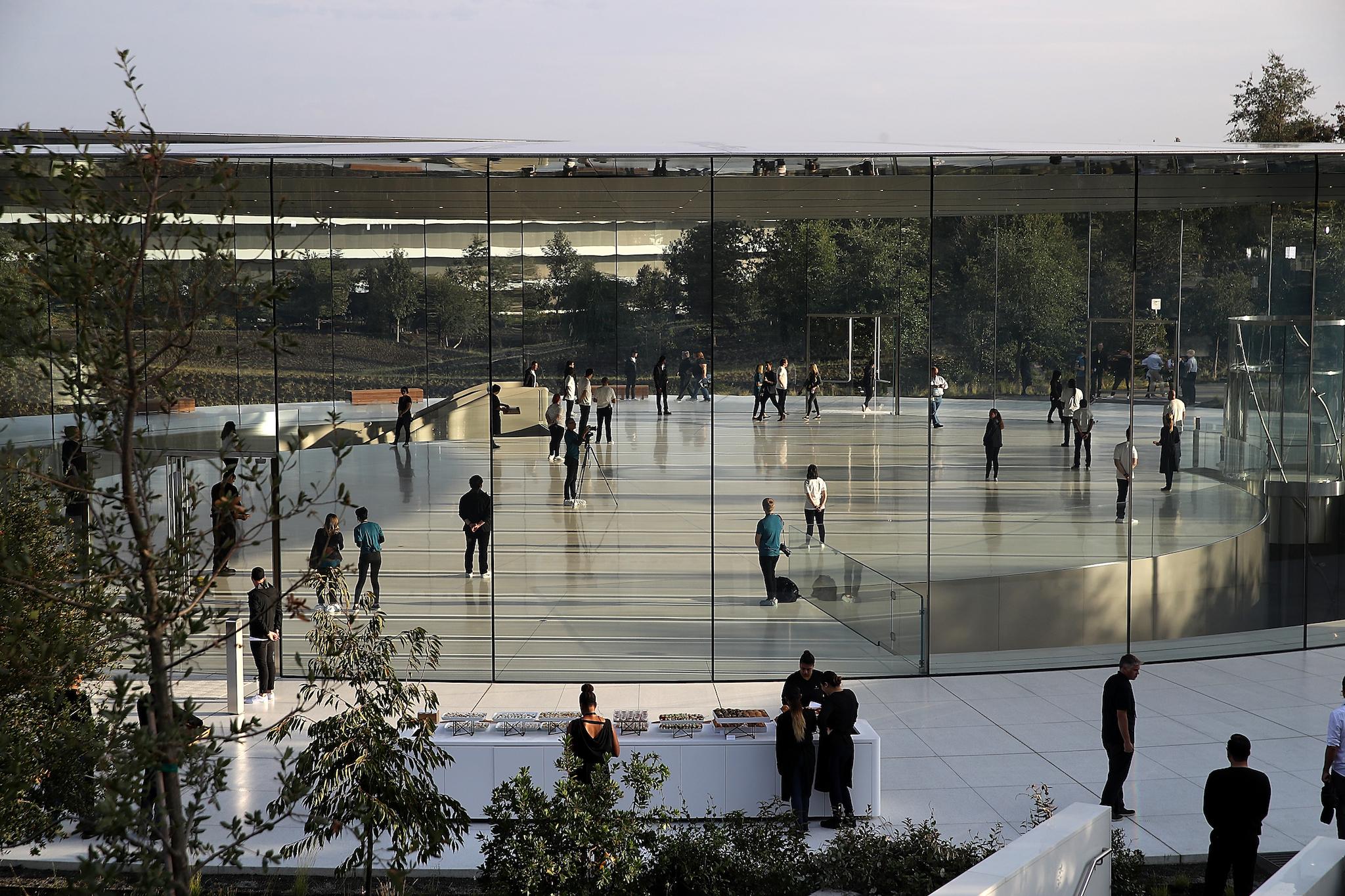 Apple employees keep walking into the walls at its new office, 911 calls reveal.
At least three of the company's staff have collided with the glass in its new buildings, with enough force to require colleagues to call the emergency services. Those calls for an ambulance have been revealed by local newspaper the San Francisco Chronicle, and which describe one employee smashing into the glass so hard that he was expected to need stitches.
The new Apple campus in Cupertino was built to be "the best office building in the world", according to Steve Jobs, who championed the building as one of his last acts as Apple's boss. He heralded how the office would be a picture of modern perfection, full of sweeping glass – including panes that are among the biggest pieces of glass ever used in such a building.
Gadget and tech news: In pictures
Show all 25
But that glass is so clean and perfectly designed that many people don't realise that it is glass at all. As such, they are colliding with the windows as they move around the office, colliding with the panes.
Much of the new Apple campus is arranged in "pods", walled with lots of glass, that serve as working spaces. Because many of Apple's staff spend a lot of time looking at the iPhones they help build as they walk around, they find themselves not noticing where those pods end and find themselves smashing into them, according to a Bloomberg report.
The problems have led some staff to even put post-it notes on the windows to ensure that people see them. But some of those have been taking down for making the office seem messy, according to reports.
Now the Chronicle reported that it had found at least three incidents where the collisions had been so bad that colleagues called the emergency services.
Apple reportedly had few problems with birds colliding with the glass on the outside of the problem. But the issues had been found now that employees are moving into the building, according to reports.
"Now the humans on the inside, that's a different story," Dan Whisenhunt, Apple's vice president of real estate and development, reportedly said. "We've had people bump into the glass. That's a problem we are working on right now."
Join our commenting forum
Join thought-provoking conversations, follow other Independent readers and see their replies