Apple patent suggests ad-supported OS on the way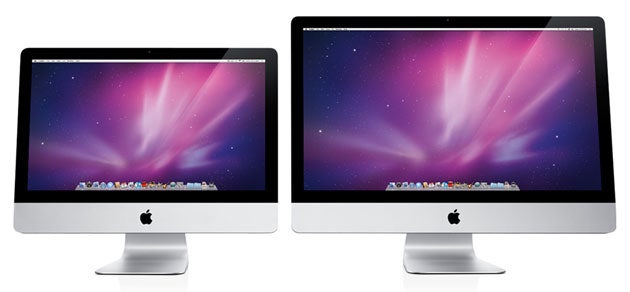 Apple fans are calling it the cyber equivalent of the holiday time share sales pitch: attend a seminar for a few hours on our wonderful holiday village and we'll give you a weekend there absolutely free.
The Apple brand has never been keen to indulge in cost cutting and fans have always been willing to cough up extra cash for the company's shiny, premium priced products. But a new patent suggests that the San Francisco-based company may consider selling their famous iPods and iMacs at discounted prices, as long as consumers are willing to listen to compulsory advertising.
A new patent application filed by Apple in the United States has revealed that technology giant is in the middle of copyrighting software technology which will force consumers to watch or listen to adverts on their products.
Described in the application as "enforcement routine" software, consumers will be unable to skip the adverts and may even be asked questions by the device to ensure that the user has fully understood the advert properly. Those listening to adverts on their iPods, for instance, may be asked to press a series of button combinations to tell the device that they have been paying attention during the advert.
A wrong answer or failure to respond could result in the device being locked down for a temporary amount of time. On the plus side, however, the application suggests that believes advertising revenues generated by the devices would enable Apple to sell their products at cheaper prices to customers.
The revelation of the patent, which was released to the public by the US Patent and Trademark Office earlier this month but only filtered out online yesterday, has begun to cause waves of discomfort within the blogging community. One commentator described the application as "the most invasive, demeaning, anti-utopian and downright horrible piece of cross-platform software technology that anybody's ever thought of."
Like any successful technology company, Apple regularly files experimental patent applications, many of which never make it off the drawing board. But fans are concerned that this particular piece of software has backing which goes right to the top of the company.
Apple's CEO Steve Jobs, who has been battling ill health in recent years, is the first of five people named on the patent application, something which has only happened four times in the past 30 applications on which he has been a co-inventor since March 2008.
A spokesperson for Apple declined to comment on the patent. But with the internet becoming an increasingly lucrative place to advertise, it is little wonder some of the world's top technology giants are keen to cash in. According to the Internet Advertising Bureau, spending on internet advertising grew 4.6 per cent in the first half of 2009, overtaking television advertising for the first time.
If Apple's patent is fully developed it would mark a profound shift in its sales policy, which largely relies on making money through hardware sales (iPods and iMacs etc) and through its online music store iTunes which sells individual tracks or albums.
But recent competition from new software upstarts such as Spotify may be forcing the California giant to think outside the box. Developed by Swedish entrepreneurs, Spotify has directly challenged the supremacy of iTunes by offering thousands of music tracks for free as long as subscribers agree to listen to periodic adverts, in a similar way to how commercial radio operates. Subscribers who pay a monthly rate to Spotify can access the same music but without the adverts.
Microsoft has also begun a foray into the world of offering cheaper products that are accompanied by compulsory advertising. Apple's rival is planning to include a downgraded version of its Microsoft Office software on all new PCs which will be free to use but will include an undeletable advert box. Users who want the full version of Office without the adverts will have to pay a premium price.
Peter Fyfe, head of emerging platforms at online advertising agency Mediacom, said that if the patent went ahead, Apple would have to be careful about how they advertise.
"The trick is to create targeted advertising that the consumer will not find obtrusive," he said. "Apple's brand very much revolves around creating a positive user experience – that you take their products out of the box, plug them in and off you go. So I very much doubt they would take a sledgehammer approach to advertising and bombard users. More likely they will carefully tailor make the adverts to suit the user."
Free market: The ad exchange
* In October 2007, a little-known Finnish company called Blyk became the UK's first free mobile-phone operator. It bought up spare minutes from mainstream network operators and gave them to its customers for free. In return, Blyk's customers agreed to be sent a limited number of adverts each month. Initially the scheme seemed to work and was particularly popular among 16- to 24- year-olds. But as the global recession took hold, advertising revenues dried up. In August, Blyk shut down its UK business although it still operates in Europe and could return to the UK if the market improves.
* Some areas of the Apple experience already use adverts embedded within software. Many of the third-party "apps" for the highly successful iPhone can be downloaded for free if users agree to receive adverts, or customers can make a one-off payment for an app that has no adverts.
* Spotify, an online music library, is causing excitement within the music industry as a potential answer to the problem of online piracy. Unlike Apple's iTunes, where customers have to pay for each track they download, subscribers to Spotify can access thousands of music tracks for free if they agree to listen to adverts. You can also pay a monthly charge and avoid the adverts
Join our commenting forum
Join thought-provoking conversations, follow other Independent readers and see their replies