The Independent's journalism is supported by our readers. When you purchase through links on our site, we may earn commission.
Apple confirms Beats purchase for $3bn
Acquisition of headphone manufacturer and streaming music provider is Apple's largest ever, but has puzzled many in the tech industry
James Vincent
Thursday 29 May 2014 16:26 Comments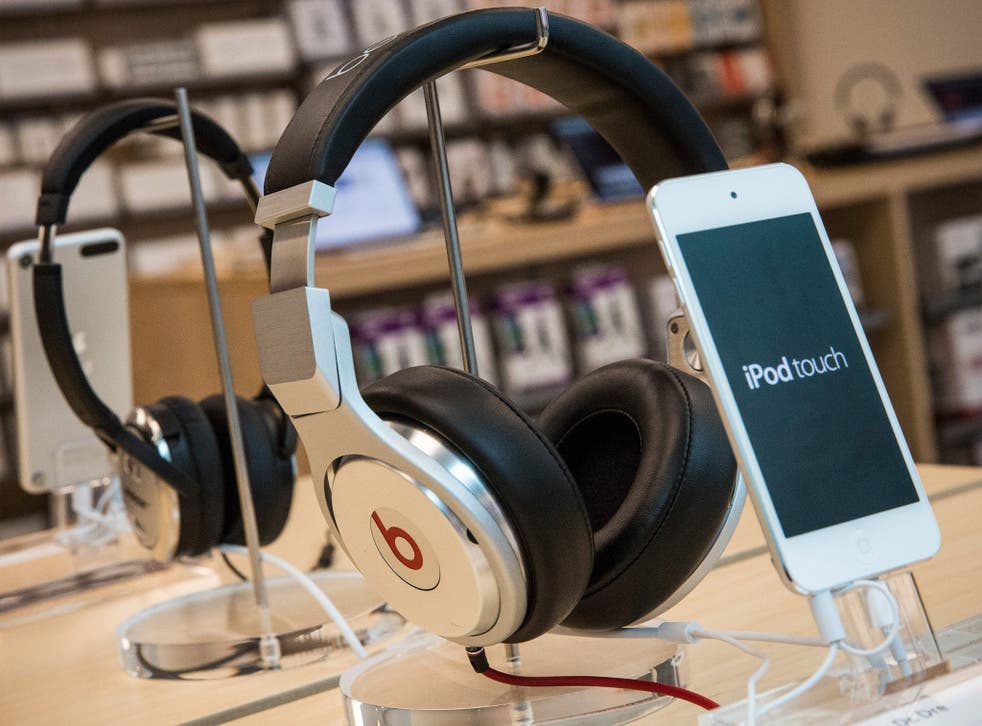 Apple has confirmed that it is buying Beats, the headphone-manufacturer and streaming music provider co-founded by Dr Dre and Jimmy Iovine, for $3bn (£1.8bn).
The deal will keep the Beats brand separate from Apple's, although CEO Tim Cook said that he would be bringing together the two "extraordinary teams" to "create the most innovative music products and services in the world."
The deal is Apple's largest ever by a large margin and yet the $2.6bn it will be paying in cash for the company (the remaining $400 million will be paid in stock) represents only a sliver of the iPhone maker's $150bn war chest.
Although Beats is best known for its range of headphones that Apple describes as "the brand of choice in the music and sports worlds," it's thought that Apple is most interested in the company's fledgling music streaming service.
"We think it's the first one that really got it right," Mr Cook told the Wall Street Journal. Beats Music launched in January this year, but has so far failed to attract a significant portion of the market, with only 250,000 paying subscribers compared to Spotify's 10 million.
Although it's far from too late for Beats to catch up, some analysts have questioned the perceived weakness of Apple in needing to buy, rather than create, its own answer to its streaming rivals.
Speaking to the New York Times, Mr Cook defended the move saying, "Could [we] have built a subscription service? Of course. We could've built those 27 other things ourselves, too. You don't build everything yourself. It's not one thing that excites us here. It's the people. It's the service."
Other reports have also picked up on the attraction of bringing Beats' co-founders on board, with Cook describing the pair as "unique" and able to invent "products you haven't thought of yet".
Mr Iovine, a longtime friend of deceased Apple founder Steve Jobs, could be particularly valuable, having forged myriad partnerships and connections among the US music industry as part of his career as a producer and executive.
Others have said that Beats' formidable power as a brand and its attractiveness among the younger demographics might also benefit Apple.
Jeremy Silver, advisor to the UK government's Technology Strategy Board, suggested that the acquisition "signals a new interest in fashion - the influence of Apple head of Retail (ex-Burberry chief) Angela Ahrendts, is showing here."
Despite this, some commentators are still uneasy at the acquisition. Benedict Evans, a technology analyst and partner and venture capital firm Andreessen Horowitz tweeted "If you think Apple's lost it, Beats deal is confirmation. If you don't, it's… perplexing."
Register for free to continue reading
Registration is a free and easy way to support our truly independent journalism
By registering, you will also enjoy limited access to Premium articles, exclusive newsletters, commenting, and virtual events with our leading journalists
Already have an account? sign in
Register for free to continue reading
Registration is a free and easy way to support our truly independent journalism
By registering, you will also enjoy limited access to Premium articles, exclusive newsletters, commenting, and virtual events with our leading journalists
Already have an account? sign in
Join our new commenting forum
Join thought-provoking conversations, follow other Independent readers and see their replies