Apple updates stores to include Today at Apple sessions 'to help communities be more creative'
Apple wants its stores to be more like community spaces, where people would want to come in without a purchase in mind. 
David Phelan
Thursday 31 January 2019 19:04 Comments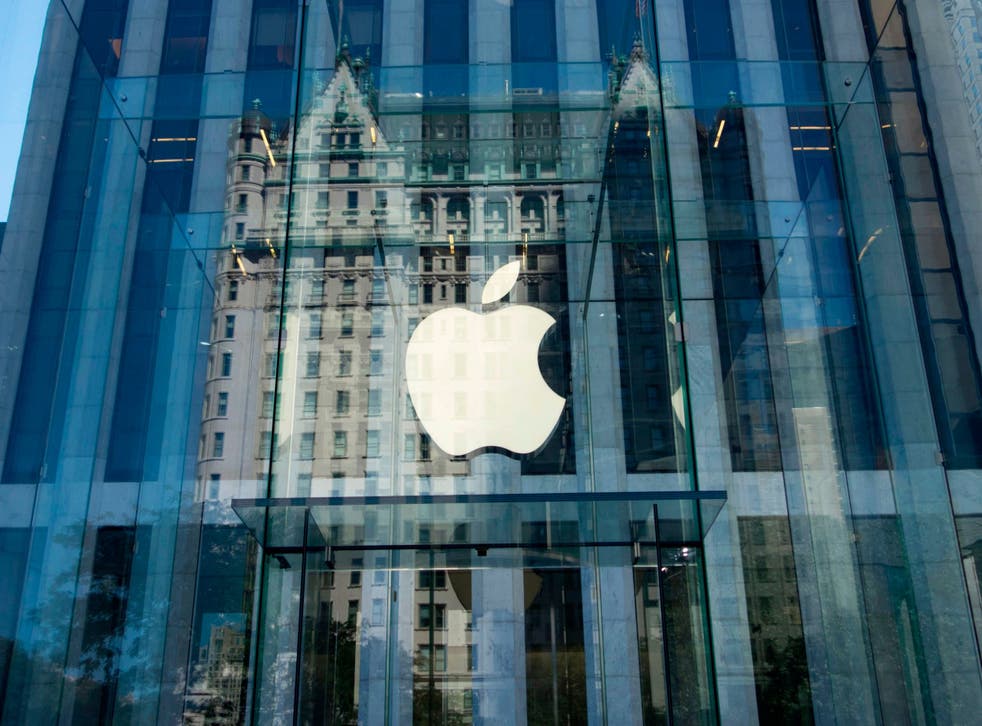 In the 506 Apple Stores around the world, there is a varied schedule of free events. From today, these are changing significantly, in the biggest development since they were first introduced.
Apple Stores have always had areas like the Genius Bar where you can take an Apple gadget that needs a new screen, for instance, and a dedicated set-up area means you're given help with a new iPhone, say, before you leave the store.
But it's the live sessions which are changing, the ones which fall into the category called Today at Apple.
I visited the company's remarkable Apple Park campus in Cupertino, to try the new events first hand and talk to Angela Ahrendts, Apple's head of retail and Karl Heiselman, senior director of retail.
Back in October, Ahrendts slightly stole the show at the company's event to reveal the new MacBook Air and iPad Pro. Walking onstage to a roof-raising reception from the New York crowd, she talked about the importance of Apple Stores being more like community spaces, town squares as she called them.
That's why the stores are being redesigned with large video walls, avenues with real trees and inviting open spaces, so that people would want to come in without a purchase in mind.
Gadget and tech news: In pictures

Show all 25
Now, the events have been updated to match this greater sense of inclusivity. Ahrendts said, "I always say that the stores are Apple's biggest product. I think that the architecture of the stores, that's our hardware and what we do inside is the software. This is an updated software release of the in-store experience. We have over 50 new sessions. Altogether there are 18,000 sessions a week worldwide."
She went on to say that when the Apple Stores were created by Steve Jobs, that the staff were not there to sell. "You know, Steve built Apple Retail. And he told the teams when he hired them that they're not allowed to sell. He said they have no commission, no quotas. He told them, 'Your job is to enrich their lives and you have to do it through the lens of education.' He also said that Apple is the crossroads between liberal arts and technology. Well, we were brilliant in the stores at technology. But how do we unlock that liberal arts piece?"
"Being a creative all my life, it's kind of a dream job for me to help communities be more creative," Karl Heiselman, a former CEO of brand consultants Wolff Olins, explained. Apple employs staffers in its stores called Creative Pros, who are as heavily trained as the people in the Genius Bars. "We have 3,400 Creative Pros organised by passion or theme – so photography, music, art and design, coding and app development. They go deep on each one of those, and these people are amazing. Some of them are Emmy winners, celebrated artists and musicians."
Ahrendts added: "If you're a photographer and that's your passion, we'll help make you a better photographer, we'll demo a lens for you. That whole experience of what you do with your iPhone, we want to give you a rich physical experience as well." The Creative Pros were key to developing the new sessions.
Heiselman also made clear that these people are not there just to talk at you. "The thing that defines Today at Apple is it's not just sharing your story, everyone gets a hands-on. That participatory piece is very important. Because we always say you don't want to create a session which is like something you can do on the Internet. So maybe an illustrator might share their story and their work and then we hand out iPads and say it's your turn. We try to, as much as we can, have the audience give it a go."
So, give it a go I did, at previews of the new schedule.
There are three kinds of sessions in Today at Apple: Skills, Walks and Labs – though the basic sessions introducing customers to Apple products and the ones aimed at explaining accessibility features will continue as before.
Skills are the sessions which focus on a particular feature, such as the one I attended on GarageBand, Apple's deceptively complex music creation app: it looks simple from the outside but is extensive and feature-rich.
I've used it but hadn't been aware of the seemingly endless range of drums available in it. As with all Today at Apple events, you don't need to bring your own Apple product, or even own one. They're supplied when you get there, including – to the relief of the other customers in the Apple Store – Beats headphones to keep my attempts at music private. The purpose of the session was pretty specific, to create a beat using the beat sequencer.
There are three sections to each event, inspiration, participation and celebration. This means introducing the topic in enough detail to get people wanting to try it and then let them loose on doing it. The final section involved participants sharing their newly created beats. Of course, sharing what you've done is voluntary.
The Walks events begin inside an Apple Store and then move outdoors. Photography walks have been a staple of Today at Apple for a while, often showing locals parts of their towns they've never really seen before. I went to an Art Walk using the amazingly detailed digital illustration app, Procreate. Armed with an iPad Pro, we strolled the area around the store taking photos of colours that took our eye, from a pale green leaf to an eye-searingly bright yellow fire hydrant. These colours were incorporated into the app's palette and from there we were encouraged to create our own art. My effort, which a psychiatrist might call a cry for help, is below.
Walks are the most popular type of session, Heiselman said.
And then there are the Labs. These are the most indepth of the events, lasting up to 90 minutes. I tried out 'Video Lab: Small Screen Magic, co-created with Zach King', which concentrated on how to use a jump-cut technique in Apple's short video app, Clips. The huge video wall was the focus here, where a specially recorded video introduction from King, a YouTube star known for his "digital sleight of hand" was screened.
This screen, by the way, has become so central to these stores that the staff jokingly refer to them as being powered by "Wall OS". And it's a magnet: once the session started, scores of people who happened to be in the store stopped to hover and watch.
The participation section here was particularly fun and the Apple Store was momentarily taken over by the simulation of vanishing and reappearing chairs while attendees performed precipitous prat falls. When edited together, the final cut movies were shown on the wall.
All these sessions are free, with materials provided and no selling involved, though the Creative Pros are knowledgeable about the company's products as well, so can advise you if you're interested.
And those Pros are pretty remarkable. Ahrendts said they'd been training for months, and it shows. They are professional, unflappable and relaxed performers, eager to share their knowledge and their passion.
When Apple's iPhone sales have dipped, as revealed in the latest figures, it's interesting to see a company make a considerable investment in staffing sessions like this.
But it's a cool way to tempt people through its doors.
Register for free to continue reading
Registration is a free and easy way to support our truly independent journalism
By registering, you will also enjoy limited access to Premium articles, exclusive newsletters, commenting, and virtual events with our leading journalists
Already have an account? sign in
Join our new commenting forum
Join thought-provoking conversations, follow other Independent readers and see their replies