Apple sues Samsung for $2bn, with Google now dragged into the patent wars
Ongoing patent wars suggest that Apple's complaints are about more than just money
James Vincent
Monday 31 March 2014 10:17 Comments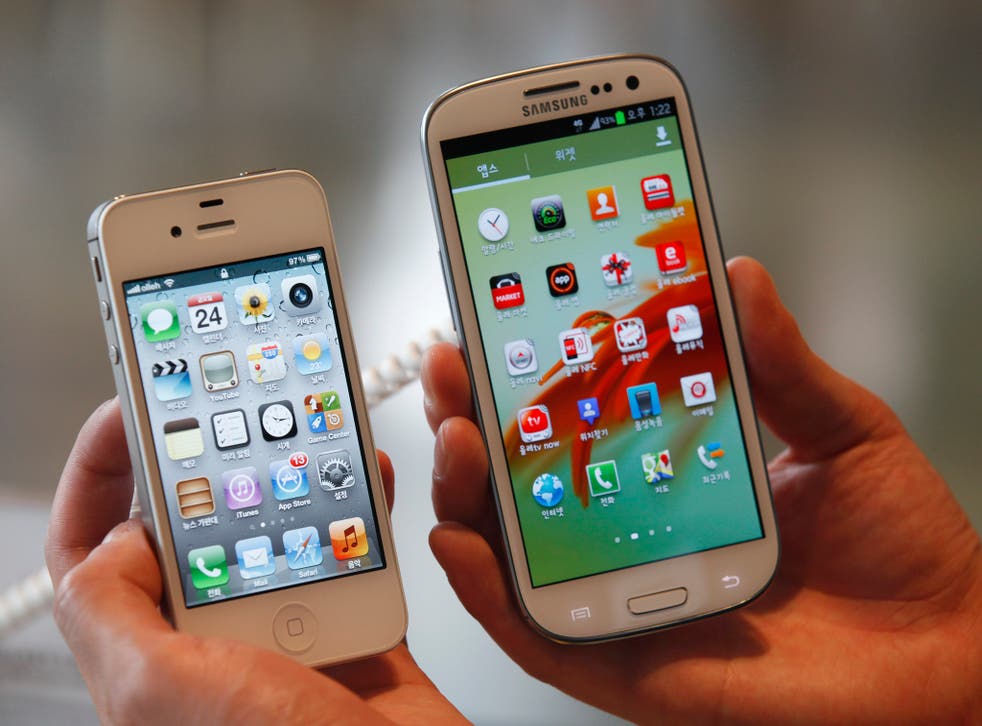 The ongoing patent wars between Apple and Samsung over alleged copying of the iPhone is returning to courts this week, with the American company demanding that Samsung pay a massive $40 royalty for each allegedly infringing device.
This sum is more than five times the amount sought in previous trials and could mean costs for Samsung of up to $2 billion. However, the trial has also drawn Google into the mix, with Samsung's defence claiming that the features named by Apple in the lawsuit actually originated in the Android OS.
Apple's animosity against Google's massively successful mobile operating system is well established, with Steve Jobs, Apple's founder and former chief executive who died in 2011, telling his biographer that he wanted to "destroy Android, because it's a stolen product."
The features that are contested by Apple include the ability to tap a mobile number within a text to call it, to search across data stored online and on the phone at the same time, as well as the ubiquitous "slide-to-unlock" design.
"Apple revolutionised the market in personal computing devices," claims Apple in court documents. "Samsung, in contrast, has systematically copied Apple's innovative technology and products, features and designs, and has deluged markets with infringing devices."
Samsung has countered by suing Apple for infringing two of its own patents (including the organization of photo albums and video compression), saying "Samsung has been a pioneer in the mobile device business sector since the inception of the mobile device industry. Apple has copied many of Samsung's innovations in its Apple iPhone, iPod, and iPad products."
The South Korean company lost the last round of court battles and was ordered to pay $930m in damages, although it is currently appealing the decision and has been allowed to continue selling the infringing devices.
For both companies it seems that the lawsuits are about more than just money, with Apple perhaps using its patents simply to make like difficult for Google, perhaps forcing it to change features in an operating system that was shipped in just under 80 per cent of all smartphones in 2013.
Register for free to continue reading
Registration is a free and easy way to support our truly independent journalism
By registering, you will also enjoy limited access to Premium articles, exclusive newsletters, commenting, and virtual events with our leading journalists
Already have an account? sign in
Join our new commenting forum
Join thought-provoking conversations, follow other Independent readers and see their replies