The Independent's journalism is supported by our readers. When you purchase through links on our site, we may earn commission.
Apple TV will not be announced at WWDC, say reports, crushing hopes of apps and new streaming service
The new hardware had been expected to take a central role, but it isn't ready to meet the world yet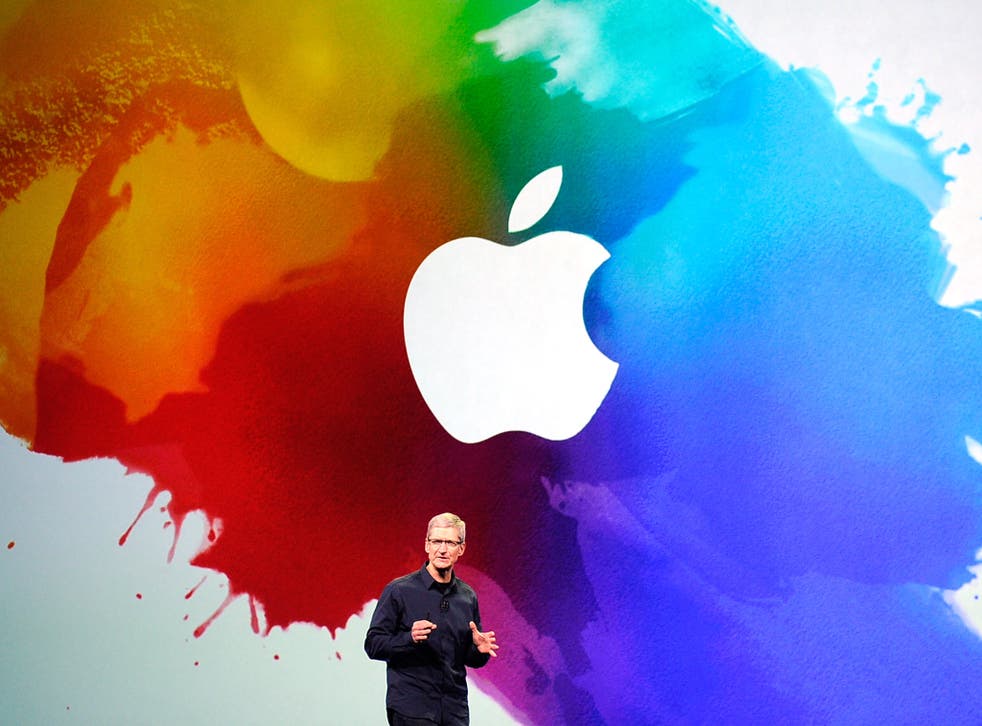 Apple's major announcement for WWDC isn't ready yet, according to reports, so the Apple TV that was expected to take centre stage won't be announced during next week's event.
The company has many more launches lined up — a new streaming music service, smarter apps for the Apple Watch and updates to iOS and Mac OS — for its event next week. But some had expected those would be secondary to the big reveal of a new Apple TV, which would take centre stage in Apple's plans to revolutionise people's living rooms.
The company had been planning until weeks ago to use the event to spotlight the new hardware, which would come with a special remote control and software to let developers make apps for the device, reports the New York Times. But the product still isn't ready and so won't be announced at the event on Monday, according to the NYT.
The new product had been hinted at in the announcement of the event, which still features a square with the same rounded edges as the Apple TV and a message saying "The epicentre of change". Developers had hoped that it would mean that Apple was about to launch the ability to make apps for the service, as well as it potentially becoming a hub for Apple's plans for connected home devices.
The TV updates could also serve as a home for Apple's new TV streaming service. The company hopes to launch options for both video and music content — the latter, based on its purchase of Beats last year, is still expected to launch next week.
Recode reported earlier this week that the launch Apple's rumoured TV streaming service, which would take on Netflix, had been delayed amid problems with getting the required content. But the hardware and software are not thought necessarily to be related, with the Apple TV box performing a number of other features as well as being a host for Apple's TV service.
Register for free to continue reading
Registration is a free and easy way to support our truly independent journalism
By registering, you will also enjoy limited access to Premium articles, exclusive newsletters, commenting, and virtual events with our leading journalists
Already have an account? sign in
Register for free to continue reading
Registration is a free and easy way to support our truly independent journalism
By registering, you will also enjoy limited access to Premium articles, exclusive newsletters, commenting, and virtual events with our leading journalists
Already have an account? sign in
Join our new commenting forum
Join thought-provoking conversations, follow other Independent readers and see their replies