Apple VR headset: Leaks and rumours about upcoming release ahead of unveiling
Headset appears all but confirm – and now new details have been reported with just days to go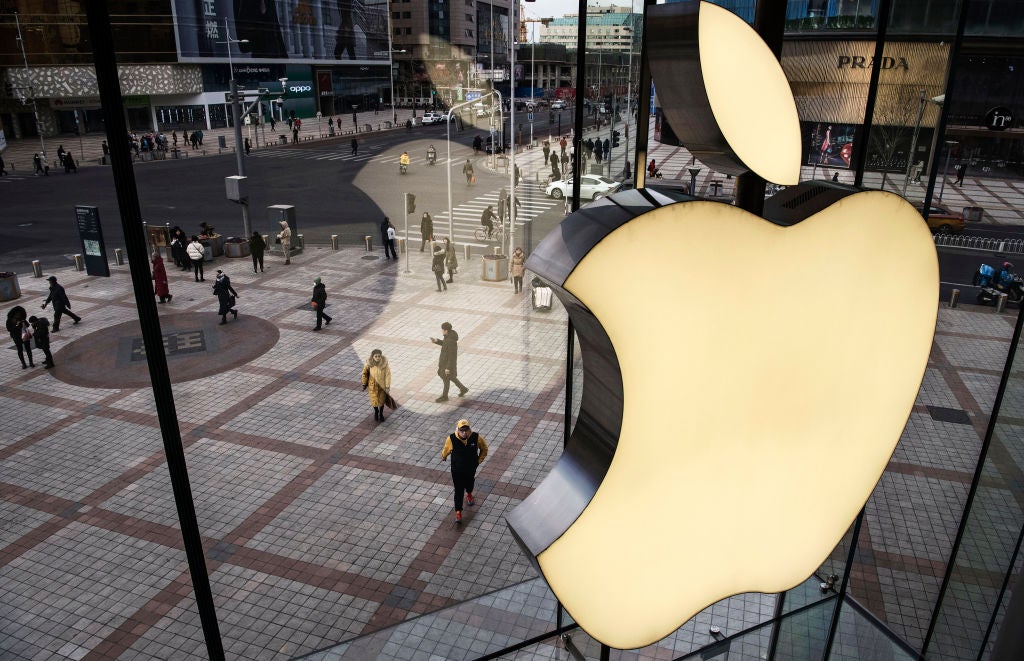 Apple looks set to reveal its long-awaited virtual reality headset in the coming days – and new reports have revealed more details on what it could actually look like.
The company has been rumoured to be working on a virtual reality headset for years. But it now looks set to reveal that to the world, according to numerous reports.
In recent days, Apple has sent out invitations to its unveiling event to virtual reality publications, and some have speculated that the media invitations included hints that the headset was due to be released.
While Apple does not comment on unreleased products, there has been no indication from inside the company or in any reports that the excitement over the imminent unveiling of the headset is mistaken.
Now new reports have indicated how exactly the headset might work.
Display analyst Ross Young, who has a track record of revealing unreleased Apple products, said the upcoming headset has two displays inside, each of which measure 1.41 inches diagonally across.
Those displays can show more than 5,000 nits of peak brightness, he indicated. That is vastly brighter than other virtual reality competitors, such as the PSVR or Meta Quest, whose brightness figures are in the low hundreds.
Bright displays are one of the difficulties facing those companies who want to develop convincing displays. Real life is vastly more bright than any head-mounted screen is capable of showing, which means that they can be unconvincing and dark when worn.
Meta, for instance, has revealed that it has been working on a prototype technology named Starburst, which can show up to 20,000 nits. But that prototype is impractical and far from a released product – and for now it has been left with various headsets, each of which match the various capabilities that Meta would eventually like to add to one headset.
The screen will also have 4,000 pixels per inch, the same report from Ross Young indicated. That would also make it much more capable than even the high-end offerings from other companies such as Meta.
Away from the hardware itself, the software that will run on the headset still remains largely mysterious. While reports have suggested that Apple is working on new virtual reality and augmented reality versions of its existing apps, and the developers of the game No Man's Sky have suggested that they could be involved in the unveiling, there have been no meaningful reports about how the software might actually appear inside the headset.
Join our commenting forum
Join thought-provoking conversations, follow other Independent readers and see their replies