Apple wins latest court battle with Samsung over 'copied' iPhone features
US court awards iPhone giant £71million for patent infringements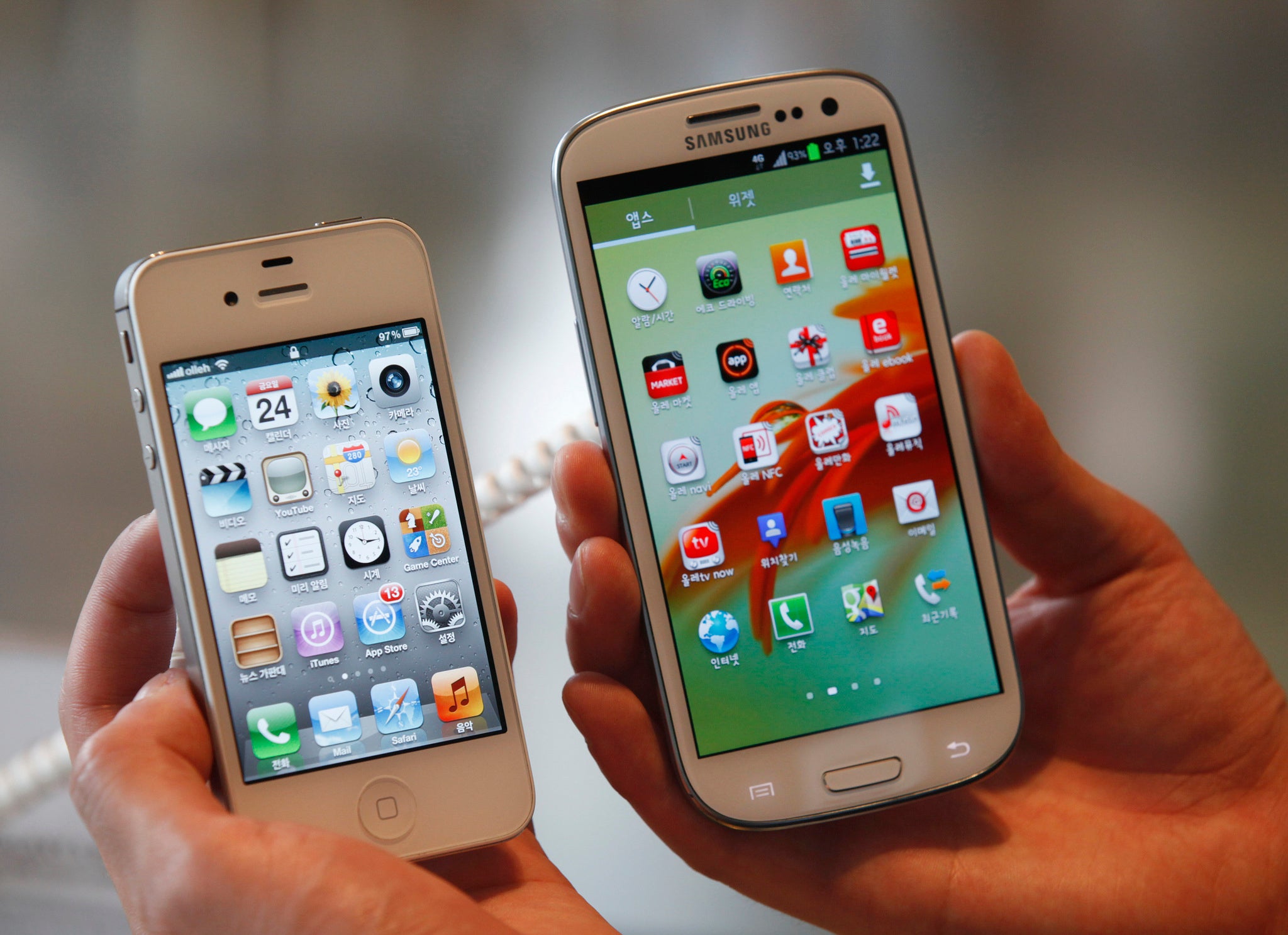 Apple has won millions of pounds in compensation from Samsung as the legal battle between the two technology giants continues.
A jury in California found that Samsung's smartphones had used features for contacts and unlocking devices patented by Apple on Friday.
It was not a clean sweep for the iPhone manufacturer, which was awarded $119million (£71million) but ordered to pay its rival $158,400 (£93,530) for infringing on patents itself.
The court heard three models of the iPhone and two of the iPod Touch used Samsung photo and video gallery features.
Both sides argued for far higher pay-outs – Apple wanted $2.2 billion (£1.3 billion) and Samsung thought it deserved $6 million (£3.5 million) – and jurors will return on Monday to continue discussions that could result in more money for Apple.
Brian Love, a law professor at Santa Clara University, said: "Though this verdict is large by normal standards, it is hard to view this outcome as much of a victory for Apple.
"This amount is less than 10 per cent of the amount Apple requested and probably doesn't surpass by too much the amount Apple spent litigating this case."
Kristin Huguet, a spokesman for Steve Jobs' firm, said the verdict showed Samsung "wilfully stole" ideas and copied products.
She added: "We are fighting to defend the hard work that goes into beloved products like the iPhone, which our employees devote their lives to designing and delivering for our customers."
During the month-long trial, Apple argued that it had invented many of the key functions and vital features of Samsung phones but its rival countered that its devices operate on Google's Android software system and that any legal complaint is with the search giant.
A spokesman for Samsung declined to comment because of the ongoing deliberations.
The fight for supremacy in the lucrative smartphone market has become increasingly bitter between the two companies, who have sued each other numerous times around the world.
Samsung, known for its Galaxy range of phones, has become the leader of the sector with a 31 per cent share, up on just 5 per cent in 2007.
Apple, meanwhile, has seen its market share slip to about 15 per cent from a high of 27 per cent three years ago.
The late Mr Jobs, who co-founded Apple, was said to be infuriated by Google's entry into the smartphone market.
Lawyers representing Samsung at the trial produced an email he sent to executives in 2010 urging them to wage a "holy war" against Android in 2011.
Additional reporting by AP
Join our commenting forum
Join thought-provoking conversations, follow other Independent readers and see their replies