Apple WWDC 2014: Health apps and home automation but the key word is continuity
Apple's developers' conference revealed a lot of new software tools for iOS and OS X, but the key features were what brought these platforms together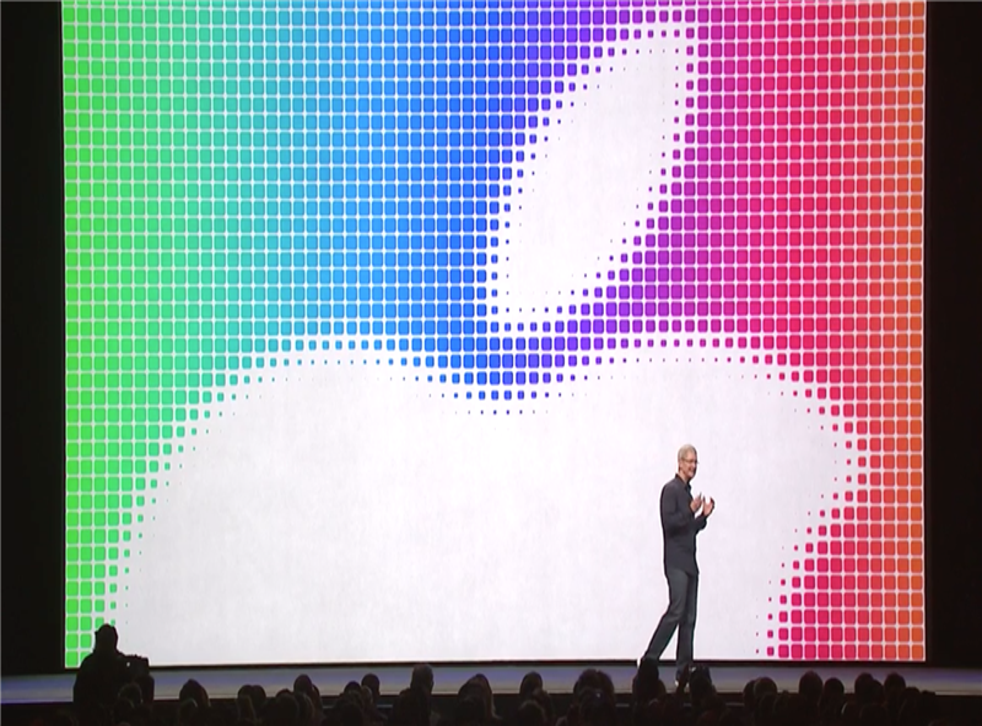 If there's a key word for Apple's latest developer conference, it's continuity. Apple exec Craig Federighi and CEO Tim Cook both mentioned it when running through the big innovations. First, a Mac and iPhone or iPad can talk to each other like never before.
AirDrop, Apple's home brewed system for sending files wirelessly and without a wi-fi network between Macs or between iOS devices will now do it between the two different platforms.
And if you're writing an email on your iPad and it turns out to be more detailed than you'd imagined, you can put down the tablet and switch seamlessly to the Mac to type on a more conducive piece of kit (aka a keyboard). We'll have to see how this plays out in use but the idea is tremendous.
Apple also did a lot of catching up. For instance typing on an iPhone, though good, was no match for the likes of Swiftkey, the impressive UK software company that has made text entry a doddle by predicting words before you type a single letter. The iPhone now has this – and it promises to be superbly implemented, suggesting different vocabulary depending on who you're talking to. It knows you use different words when talking to your boss than to your lover. Well, let's hope you do, anyway.
Apple offered stuff similar to Dropbox with its iCloud Drive which will let you store lots of photos in the cloud for a low-ish monthly fee. And even Snapchat has been honoured by imitation: you can add speech and video messages in what was previously a text message app and these will be default self-destruct.
As ever with Apple, it's not having the idea first that counts, but implementing it simply and seamlessly as well as making things look good in the process – there was much talk of screens that refreshed so smoothly they offered "buttery scrolling". Is it hyperbole? Well, yes, but we still like the end product.
And at last, at last, Apple offered third-party support for keyboards. This may not sound much but Apple has always controlled the keyboard utterly. Now other companies can create better ways to type. Since the new swipeable keyboard on Windows Phone is sensational, having something similar on Apple is great news.
Opening up access to home automation apps and health apps is also a big deal because of Apple's strong security concerns. If you have the right home automation hardware, then just speaking the words "Night, night, house" into your phone can lock the door, turn off the lights and more. Cool, huh?
Touch ID – the fingerprint sensor on the iPhone 5s – is also opening up, so that it'll do more than just open the phone and pay for iTunes stuff. This could be a game changer as companies allow you to settle a bill with one tap.
WWDC doesn't announce the next iPhone and iPad hardware but the software reveals the future: Apple is describing the blank canvas on which the apps will work and the next generation of hardware will exploit.
This year's detailed announcements on features like a new programming language may not mean a great deal to most of us, but – judging by the whoops coming from the rows behind me – will dramatically change what the iPhone and iPad can do when the hardware arrives. Since much of the joy of Apple gadgetry is driven by the ingenuity of app developers, this is potentially the most exciting development in Apple software for years.
Register for free to continue reading
Registration is a free and easy way to support our truly independent journalism
By registering, you will also enjoy limited access to Premium articles, exclusive newsletters, commenting, and virtual events with our leading journalists
Already have an account? sign in
Register for free to continue reading
Registration is a free and easy way to support our truly independent journalism
By registering, you will also enjoy limited access to Premium articles, exclusive newsletters, commenting, and virtual events with our leading journalists
Already have an account? sign in
Join our new commenting forum
Join thought-provoking conversations, follow other Independent readers and see their replies