Apple WWDC 2015 keynote: what we don't see will matter as much as what we do
There'll be no iPhones, iPads, Watches or cars — but we'll learn an awful lot about those absent products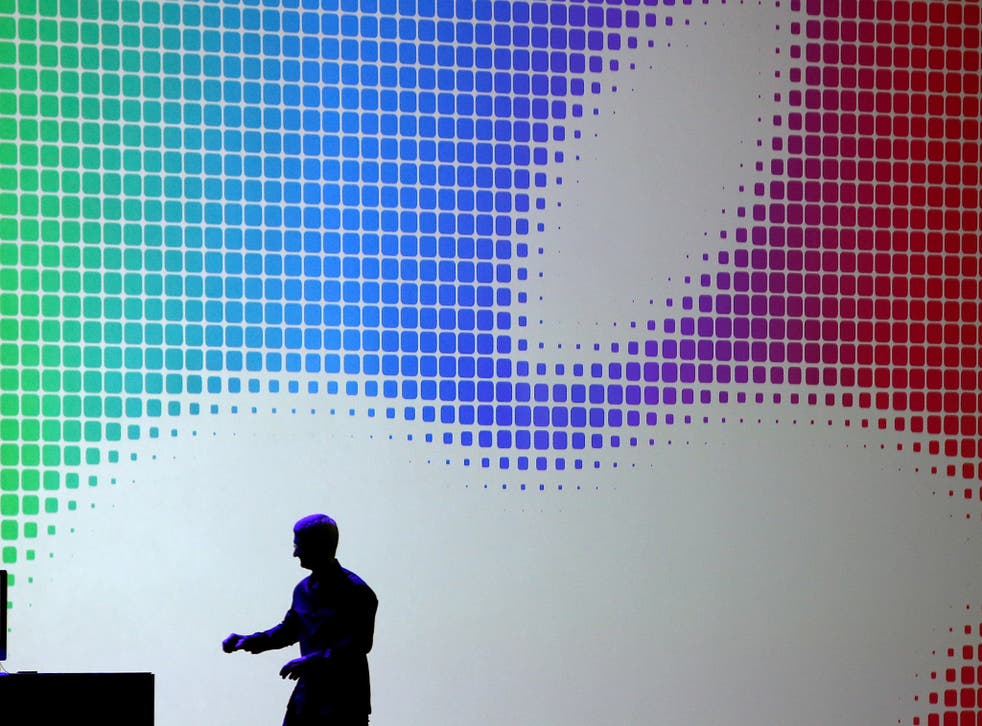 Apple is set to hold its Worldwide Developers Conference keynote, launching new software updates for all of its devices, as well as a streaming music service. But just as important as what will be shown off is what isn't — and what it tells us about the future of the company.
A lot will be missing. But many of those things will be conspicuous, and telling, by their absence.
Apple Car
This could be the ultimate surprise — we might see Tim Cook roll onto the stage in a Jony Ive-designed electric, self-driving car. But we probably won't just yet.
Apple has been widely rumoured to be designing such a vehicle, but if they are it probably won't exist for a good few years.
But
Even if they're not ready to release their own one, Apple does have lots of plans to get in the car with you.
They'll be improving their maps offering substantially, according to reports. That might include augmented reality features, transit directions and improved visuals.
We might also see updates to CarPlay, Apple's special software for making the iPhone's features available on screens in cars.
New Apple TVs, or a new Apple TV streaming service
The Apple TV was expected to be the standout star of WWDC, in addition to Apple Music and the new operating systems. But Apple has been gradually walking back that excitement, all but confirming that neither new hardware nor its promised Netflix competitor will be announced this evening.
Those are set to be big announcements when they finally arrive — the new hardware could become the centre of Apple's plan to revolutionise your living room, and the video shake-up could do for the TV and film industry what iTunes did for music. But neither seems to be ready yet.
But
This has been such a big part of the build-up that Apple might opt to address it. We might see some early sketches of what's been licensed, or a smaller update.
New iPhones and iPads
Apple's two most talked-about products each get their own keynotes, so we're not going to see any updates here. Both usually come in Autumn: the iPad sometime in October and the iPhone a month or so before.
The only possible surprise is if Apple finally gets around to launching its expanded and upgraded iPad Pro — but that too will probably merit its own event.
But
We might get a peek at what those new devices will look like. The new versions of iOS will probably feature software updates to make the new improvements run.
Force Touch, for instance, is widely rumoured to be making its way to the iPhone 7 (or iPhone 6S), but will have to be enabled in the operating system to work properly and to allow developers to learn how to use it. And any features for the iPad Pro — like being able to use two apps side-by-side or multi-user support — will also need to be enabled at the software level.
Apple will probably take steps either to hide those features or to cut them out of the early versions of the software entirely. But they usually get found, eventually.
New computers
Laptops and Macs have tended to be announced at WWDC, especially when they're not necessarily big enough upgrades to warrant a whole event. The new Mac Pro was announced in 2013, for instance, and in 2012 the new MacBook Pro with Retina Display was launched. But last year, Apple didn't reveal any new hardware, instead showing off big software announcements.
This year, Apple has already revealed the made-over new computers that it could have saved for WWDC. In mid-May, Apple updated the top-end iMac and MacBook Pro with Retina Display, so it looks like they were aiming to get those hardware announcements out of the way.
But
There will be a new Mac OS, so that'll help your computer feel like new even if it isn't. And some upgrades can't be ruled out entirely — Apple might just have been getting some of the upgrades out of the way so that we can concentrate on some bigger ones.
New Apple Watch
We only got to see the first one a couple of months ago, and it's not even made it to actual shops yet.
We probably won't even get the customary bragging about the number of sales, because Apple has already said that it won't say how many Watches people bought. But there'll almost certainly be some time devoted to the Watch going on sale, because it's the first big event since the Apple Watch was launched at a keynote in March.
But
The Apple Watch's software will be getting a huge number of improvements. Apple has confirmed that it's going to launch the software development kit at the event, meaning that people will finally be able to make apps that run solely on the Watch, rather than showing information from the phone.
The improvements to the operating system (now confirmed to be known as watchOS) could be as important as the new phone, meaning that we might sort of get a new Apple Watch without even taking the old one off our wrists.
Apple watch: will we wear it?

Show all 6
We might not see them at WWDC, since it has traditionally centred either on big new software or services, rather than smaller upgrades — but they might get a quick mention.
Register for free to continue reading
Registration is a free and easy way to support our truly independent journalism
By registering, you will also enjoy limited access to Premium articles, exclusive newsletters, commenting, and virtual events with our leading journalists
Already have an account? sign in
Register for free to continue reading
Registration is a free and easy way to support our truly independent journalism
By registering, you will also enjoy limited access to Premium articles, exclusive newsletters, commenting, and virtual events with our leading journalists
Already have an account? sign in
Join our new commenting forum
Join thought-provoking conversations, follow other Independent readers and see their replies