Human brain cells on microchips aim to 'push boundaries of AI'
'Our aim is to harness the unrivalled computing power of the human brain to dramatically increase the ability of computers,' professor says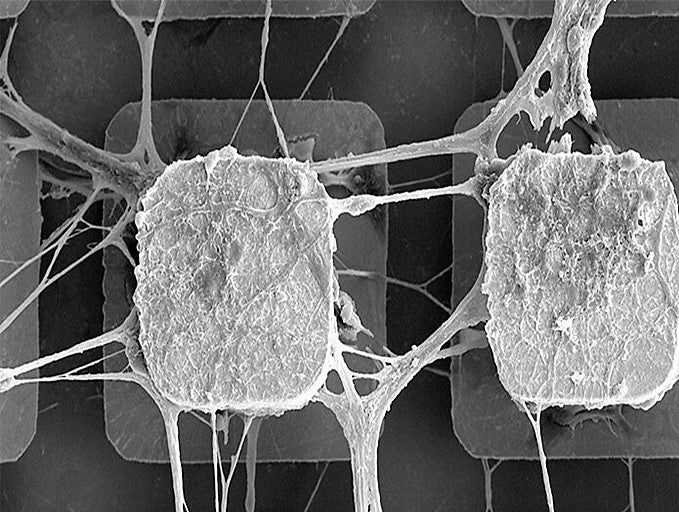 A pioneering new project has been unveiled that will use human brain stem cells on microchips in an effort to "push the boundaries of artificial intelligence".
An international team led by scientists at Aston University hope that combining the power and adaptability of the human brain with traditional electronics will bring about a revolution in computing and produce supercharged AI.
"Our aim is to harness the unrivalled computing power of the human brain to dramatically increase the ability of computers to help us solve complex problems," said David Saad, professor of mathematics at Aston University.
"We believe this project has the potential to break through current limitations of processing power and energy consumption to bring about a paradigm shift in machine learning technology."
The Neu-ChiP project has been awarded €3.5 million (£3.06m) in funding from the European Commission in order to explore the potential of the human brain within AI technology.
It is the latest venture in an emerging field known as neuromorphic computing which uses models inspired by the workings of the human brain.
Compared to electronic hardware, the human brain offers ultra-efficient information processing capabilities that do not require elaborate cooling systems or huge energy demands in order to function.
Neuromorphic research mostly focus on simply mimicking the brain's design, rather than making use of its actual biological components. This is where the Neu-ChiP project fundamentally differs in its ambition.
"In Neu-ChiP, we will not only model a system made of many extraordinarily complex components – human neural cells – but we will try to go far beyond," said Rémi Monasson, director of research at the Centre National de la Recherche Scientifique in France, who is involved in the project.
"Our aim is to drive the neural system to a state in which it will be able to carry out nontrivial computations."
Join our commenting forum
Join thought-provoking conversations, follow other Independent readers and see their replies