Aung San Suu Kyi may become target as hackers launch Burma campaign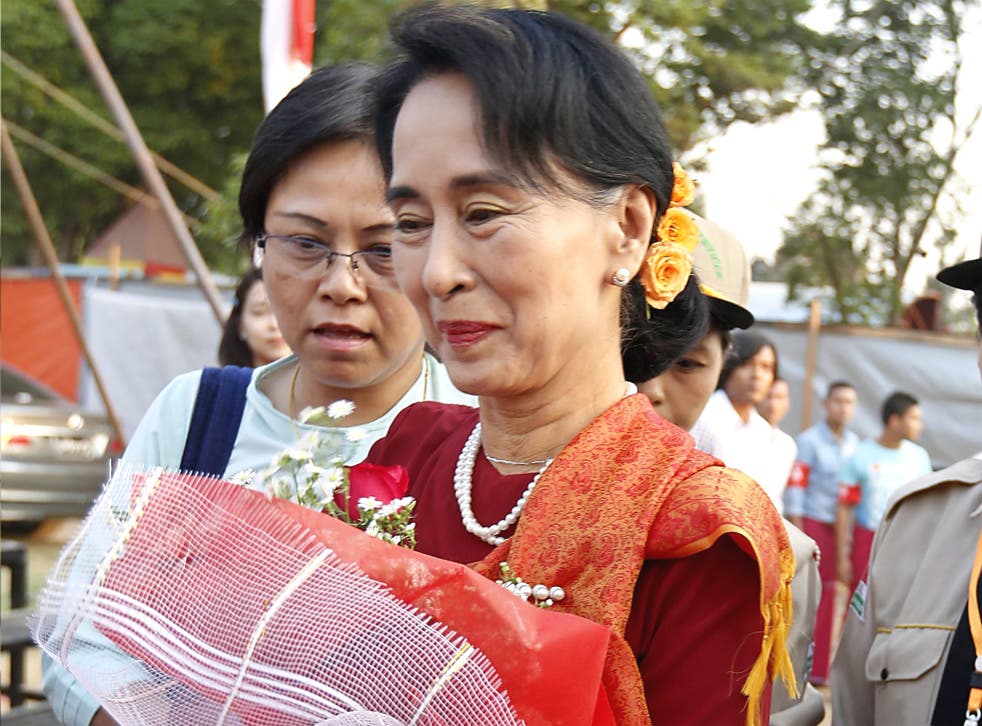 The "hacktivist" group Anonymous has said its next internet campaign is aimed at protecting Burma's Muslim community, which has faced mounting attacks and the threat of ethnic cleansing over the past year.
The group said it was "very possible" that the pro-democracy leader Aung San Suu Kyi would be a target.
A member of the Anonymous collective told The Independent that the Burma protest will start on June 1 with a "paperstorm" protest outside the CNN building in Los Angeles, demanding more coverage of the issue. There are also expected to be hacking attacks on Burmese government sites.
The campaign is partly directed at "the UN, who should be supplying peacekeepers," said the Anonymous-aligned Twitter account @CassandraRules.
Democracy icon Aung San Suu Kyi may also face pressure from the group over her refusal to directly condemn the attacks.
Targeting Suu Kyi "is debatable. I cannot speak for my fellow Anons on the matter. Let's just say … it's very possible," another Anonymous member told GlobalPost.
Members of Ms Suu Kyi's National League for Democracy admitted to The Independent in April that electoral concerns made it difficult for her to openly support Muslims in the overwhelmingly Buddhist country.
"It is true she does not say enough about the problems faced by minorities," said one party member. "But we have to worry about what the Burmese people will think."
Burma's Muslims have faced increasing persecution over the past year. Rohingya Muslims near the border with Bangladesh bore the brunt of two waves of communal rioting in June and October that left at least 180 dead and 125,000 displaced. A report by Human Rights Watch last month accused the government of crimes against humanity for its role in their persecution.
The Rohingya are an ethnic group that is denied citizenship, considered illegal immigrants by locals and trapped in miserable refugee camps.
Register for free to continue reading
Registration is a free and easy way to support our truly independent journalism
By registering, you will also enjoy limited access to Premium articles, exclusive newsletters, commenting, and virtual events with our leading journalists
Already have an account? sign in
Register for free to continue reading
Registration is a free and easy way to support our truly independent journalism
By registering, you will also enjoy limited access to Premium articles, exclusive newsletters, commenting, and virtual events with our leading journalists
Already have an account? sign in
Join our new commenting forum
Join thought-provoking conversations, follow other Independent readers and see their replies