Autumnal Equinox: Google Doodle marks the start of fall in the northern hemisphere
Temperatures will finally cool in most parts of the northern hemisphere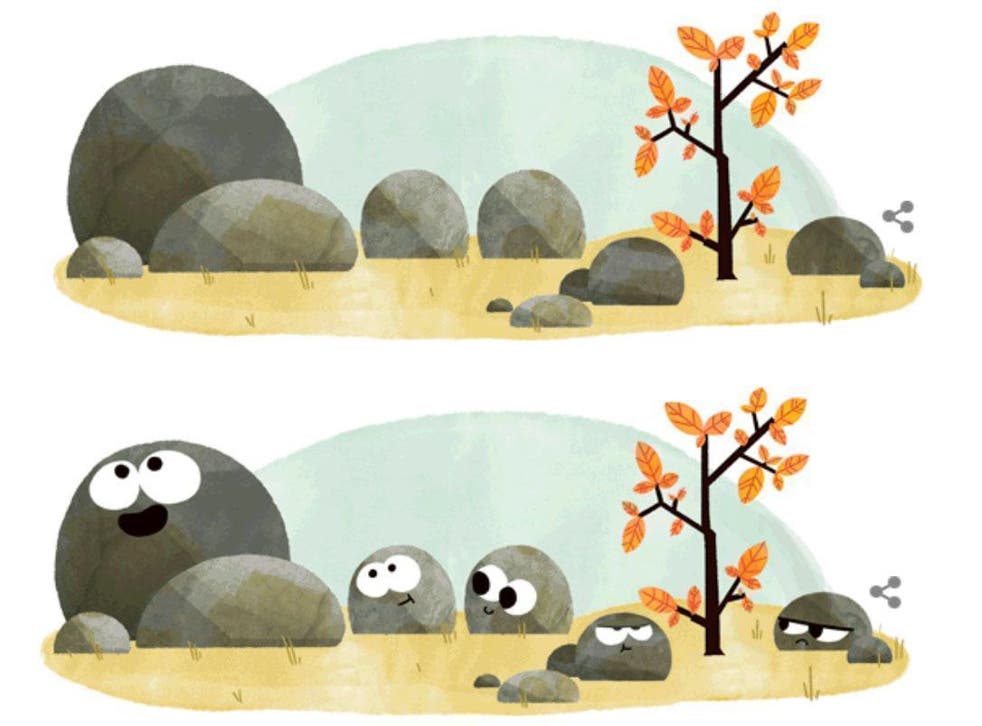 Google is commemorating the changing of seasons with a new doodle signifying the autumnal equinox.
The temperature will soon cool and leaves will change in the Northern Hemisphere beginning 22 September – when the length of both day and night are equal, Google notes.
Google illustrates its search page with a familiar family of rocks, who welcomed the Vernal Equinox in March. The rocks watch orange leaves blow in the wind in the new doodle.
The previous equinox found the characters watching the same tree as it blossomed.
Clicking the doodle leads to the search page for "Autumnal Equinox".
During the equinox – which comes from a Latin term that means "equal day" – the sun is aligned above the Earth's equator, giving both hemispheres and equal amount of sunlight on that day, only twice per year.
Some countries in the Southern Hemisphere – Argentina, Chile, Peru, Uruguay, Australia, and New Zealand – will see the same doodle used for the Vernal Equinox, as today marks the first day of spring in those areas.
Google Doodle most recently honoured the independence days of multiple countries, including Armenia, Chile, and Mexico, while also commemorating Teachers' Days across the globe, and the Paralympics.
Register for free to continue reading
Registration is a free and easy way to support our truly independent journalism
By registering, you will also enjoy limited access to Premium articles, exclusive newsletters, commenting, and virtual events with our leading journalists
Already have an account? sign in