Bitcoin birthday predictions: 10th anniversary of world's first cryptocurrency prompts forecasts for its future
Analysts and experts explain to The Independent how cryptocurrencies might break into the mainstream in their second decade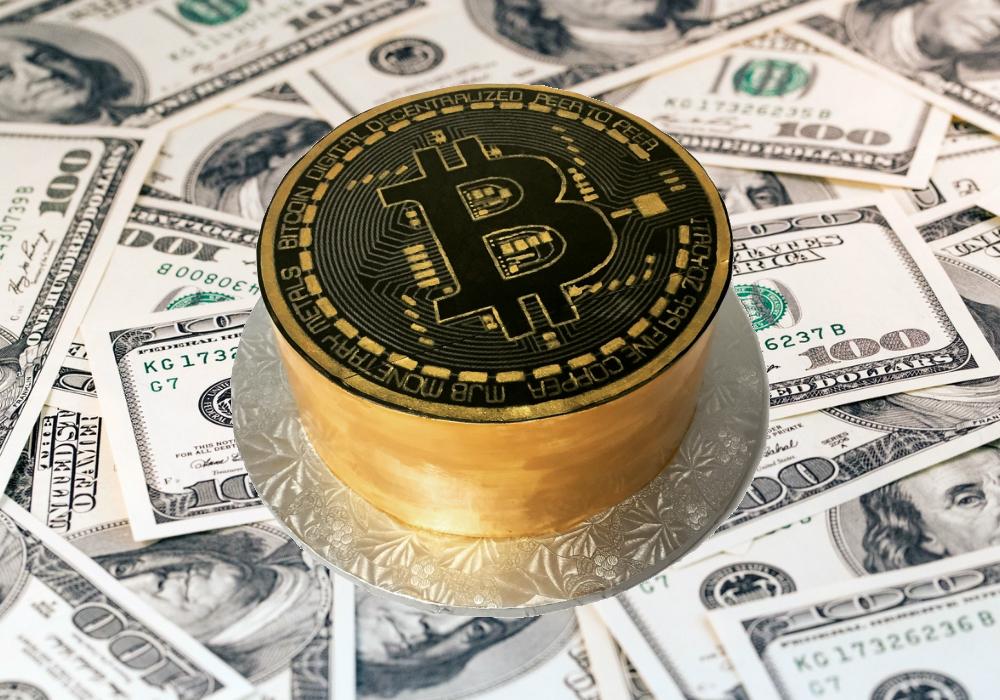 On 31 October, 2008, in the midst of one of the worst financial crises the world had ever seen, a person – or group – by the name of Satoshi Nakamoto published a paper that claimed to offer an alternative to the traditional banking system.
The paper, titled 'Bitcoin: A Peer-toPeer Electronic Cash System', was posted to an obscure mailing list viewed by a handful of so-called 'cypherpunks' who believed cryptography and computer science could provide a meaningful route to social, economic and political change.
Just over two months later, on 3 January, 2009, the first ever cryptocurrency was officially launched in the form of the bitcoin network. Within a few years, it would be worth more than $10 billion and would eventually peak above $300 billion – surpassing the market cap of the payments giant Visa.
Yet despite this success, bitcoin and the thousands of cryptocurrencies that have since appeared are still largely a fringe technology, unable to truly break into the mainstream. On its 10th anniversary, The Independent spoke to a number of crypto experts who explain why this is and suggest how this might be about to change.
Bitcoin's volatile history in pictures
Show all 10
"While bitcoin has taken off and is seen as the leader of the cryptocurrency market, it's been adopted by the few not the many," said Chakib Bouda, chief technology officer at US-based payments firm Rambus.
"Confusion amongst users has played a part, but arguably the biggest failings for bitcoin and other cryptocurrencies over the past years lies with security, in the first six months of 2018 alone over $761 million bitcoin was stolen, with experts predicting that the amount stolen from exchanges will top $1.5 billion by the end of the year."
The key to overcoming this issues, Bouda suggested, is keeping the private keys needed to access and use cryptocurrency funds both secure and easy-to-use. One way of doing this would be adopting technology used within the traditional financial sector to bring cryptocurrencies up to the levels of security and usability that people expect of a modern currency.
"Once this secure ecosystem is in place, it's going to transform how many sceptics view bitcoin transactions," Bouda said. "So whilst cryptocurrencies like bitcoin have been described as the 'Wild West' by the UK treasury, we expect in 10 years' time, bitcoin will become mainstream and have a remarkably different reputation."
Support free-thinking journalism and attend Independent events
If bitcoin is able to transform its reputation in this way, bitcoin could find its way into everyone's pockets through mobile wallets –achieving mainstream adoption in time for bitcoin's next birthday.
It's a view shared by Iqbal Gandham, the UK managing director of the online trading platform eToro. "The next decade could see bitcoin being accepted as the norm when it comes to money transfer and payments," he said. "As with any startup idea, early days are always risky, but I feel these are now few and far between."
Alternatively, if another cryptocurrency is able to become a safe and convenient payment method before bitcoin developers implement the necessary technology, bitcoin's place as the world's most popular cryptocurrency could be usurped.
This is the view of Nigel Green, founder and CEO of the deVere Group, a financial consultancy firm based in London. Mr Green suggested that bitcoin's influence will "drastically reduce" in the cryptocurrency sector, however the overall crypto market will expand by "at least" 5,000 per cent.
"Bitcoin is what kickstarted the crypto revolution and it has changed the way the world handles money, makes transactions, does business, and manages assets, amongst other things, forever. It all began with bitcoin," Mr Green said.
"However, whilst I don't wish to rain on anyone's parade, I believe that bitcoin's influence and dominance of the cryptocurrency sector will drastically reduce in its second decade. This is because as mass adoption of cryptocurrency grows, more and more digital assets will be launched – by organisations in both the private and the public sectors. This will increase competition for bitcoin and dent its market share."
He continued: "In addition, it is likely that bitcoin will be hit by the superior technology, features, and problem-solutions, offered by existing and yet-to-be-released cryptocurrencies."
If the deVere CEO's forecast is correct, the boost from major institutional and retail investors will see the cryptocurrency market rocket towards the $20 trillion mark by 2028.
"Financial institutions and regulators, amongst others, understand that cryptocurrencies are the future of money," he concluded.
"As such, the market will have grown beyond recognition when bitcoin celebrates its 20th anniversary."
Join our commenting forum
Join thought-provoking conversations, follow other Independent readers and see their replies