Atari is launching a cryptocurrency casino based on its old games
Crypto casino will see 'nostalgia-inducing games brought back with a twist'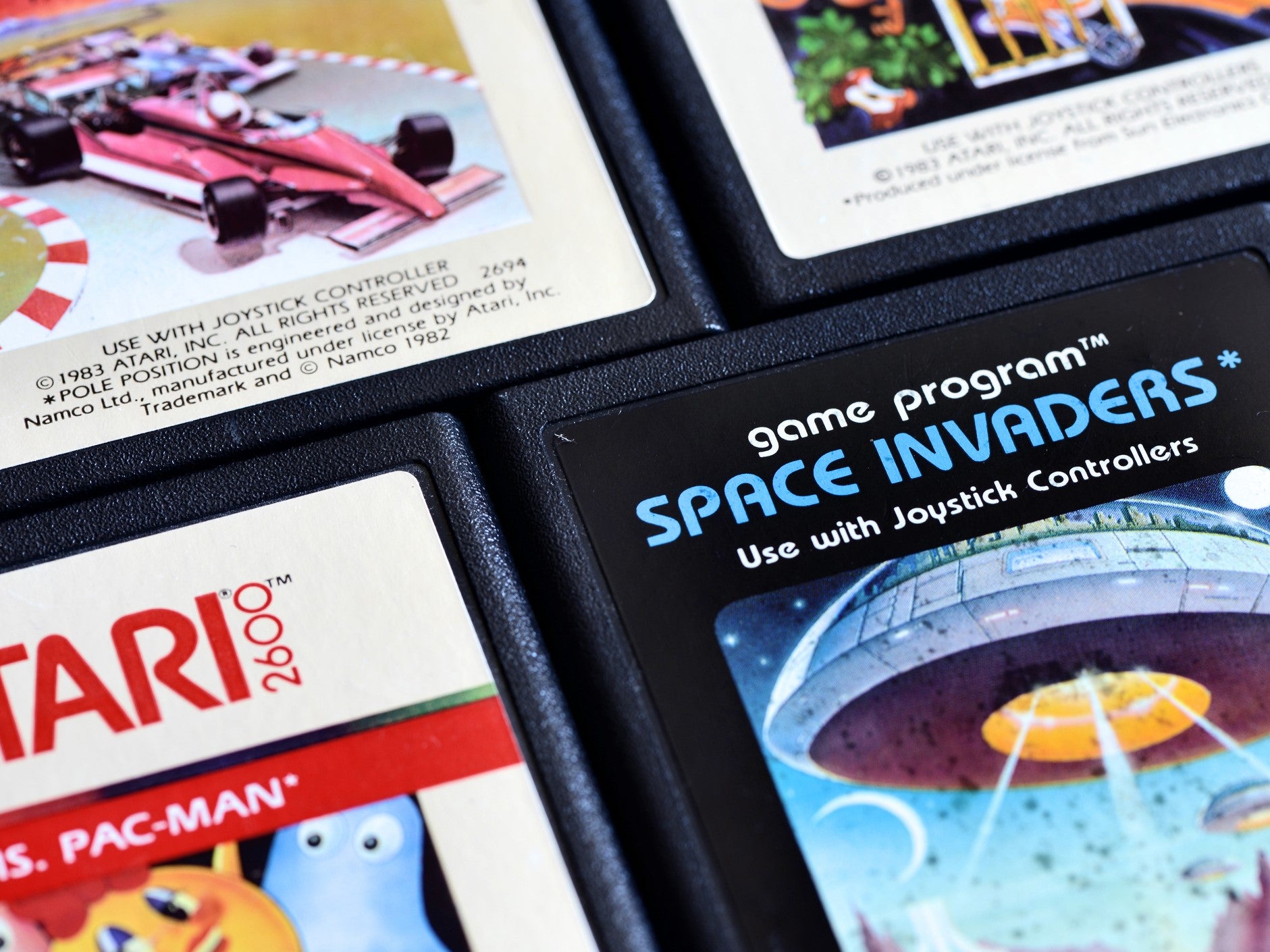 Pioneering video game firm Atari has announced plans to launch a cryptocurrency casino where customers can gamble bitcoin while playing classic games like Pac-Man and Space Invaders.
Atari Casino will be built in "Vegas City" within a virtual world developed by Decentral Games, where players will use an avatar to interact with different games and users.
"By combining our expertise in building crypto casinos with Atari's decades of experience in developing video games, we are excited for our community to immerse themselves in an innovative and new gaming experience," stated a press release from Decentral Games.
"Look forward to Atari-themed games, where nostalgia-inducing games are brought back with a twist. There will be games of luck, and games combining skill and luck. There will also be an 'Atari special' game where you can win by skill instead of pure luck."
The virtual casino will launch next month, with the company expecting to see up to $400 million in bets made in its first two years, according to Bloomberg.
It is not Atari's first venture into cryptocurrency, having previously launched its own crypto asset based on the ethereum protocol.
The Atari Token is currently priced at around $0.03, with an overall market cap of over $120 million.
People will be able to use the cryptocurrency to gamble at the Atari Casino when it opens, while longer term plans involve rolling it out as a form of payment in the future.
"Its primary objective is to be a means of payment within the interactive entertainment industry, but we believe the token will be beneficial for other industries as well," the Atari Token website states.
"Eventually, we envision the Atari Token being available worldwide as a means of payment."
Join our commenting forum
Join thought-provoking conversations, follow other Independent readers and see their replies