Bitcoin could replace gold as store of value, Bank of Singapore says
Cryptocurrency outperformed combined gains of gold and the Dow Jones stock market by a factor of 10 in 2020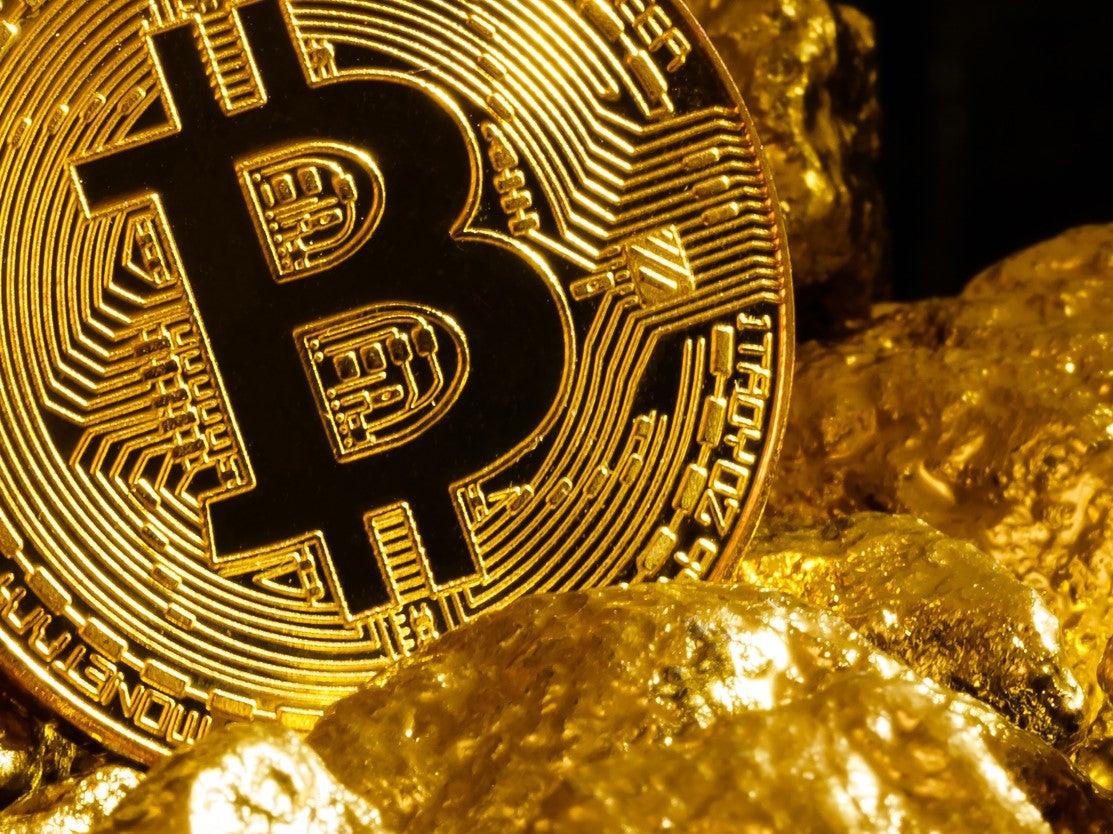 Leer en Español
Bitcoin and other digital cryptocurrencies could replace traditional safe haven assets like gold, according to the Bank of Singapore.
Mansoor Mohi-uddin, the bank's chief economist, wrote in a research note that the finite supply of bitcoin meant investors are increasingly looking towards it to bolster their portfolios, though a number of regulatory and reputational challenges remain.
"First, investors need trustworthy institutions to be able to hold digital currencies securely. Second, liquidity needs to improve significantly to reduce volatility to manageable levels," Mr Mohi-uddin said.
"Bitcoin is highly volatile as its rally over the past year from $4,000 to more than $40,000 and then back towards $30,000 shows. Bitcoin is also correlated with stocks and other risk assets rather than trading as a counter-cyclical safe-haven. In a financial crisis, cryptocurrencies are more likely to be dumped by investors during a market meltdown, as occurred at the start of the pandemic in March 2020."
The flight from bitcoin at the start of the pandemic was only temporary and the cryptocurrency bounced back to be one of the best performing assets of 2020.
A price rise of close to 300 per cent saw bitcoin outperform the combined gains of gold and the Dow Jones stock market by a factor of 10, which appeared to confirm the emerging view among market analysts that the cryptocurrency is increasingly being viewed as a form of "digital gold" among investors.
2020 saw a huge surge in interest in bitcoin from institutional investors, as well casual investors attracted by the ease of purchasing and storing cryptocurrencies compared to precious metals.
Such sentiment was demonstrated by a recent study compiled by SimpleMoneyLife, which found that 67 per cent of millennials prefer holding bitcoin to gold.
Despite the interest from investors, bitcoin remains a long way off fulfilling its potential as a "peer-to-peer electronic cash" system, for which it was originally created.
The Bank of Singapore note, first reported by The National News, dismissed bitcoin as a viable option to displace traditional fiat currencies like the US dollar due to its volatility and the resistance of governments towards challenges to their monetary sovereignty.
"Governments are very wary of any technology that could potentially displace national currencies," Mr Mohi-uddin said.
"This would reduce the ability of policymakers to print money during economic crises."
By contrast, the fact that bitcoin is not subject to inflationary measures like quantitative easing makes it a highly suitable candidate to function as a store of value.
Join our commenting forum
Join thought-provoking conversations, follow other Independent readers and see their replies