Bitcoin price: Did a power cut in China cause crypto collapse?
Cryptocurrency market saw $300 billion wiped from its overall value in the space of a few hours
Anthony Cuthbertson
Tuesday 20 April 2021 16:33 Comments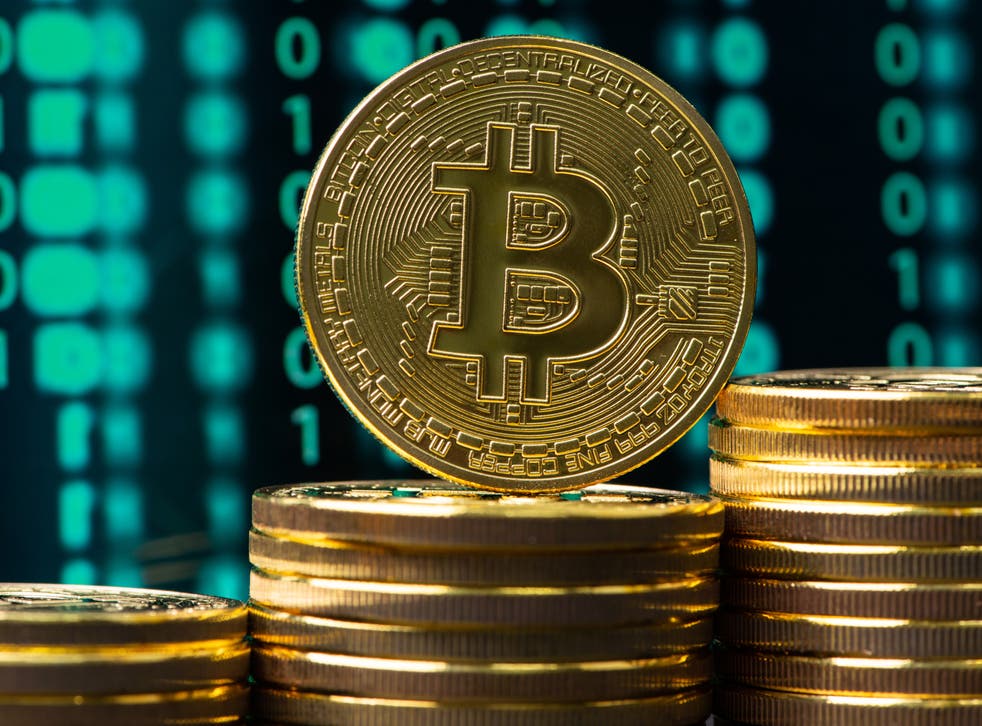 Leer en Español
Bitcoin's sudden and dramatic drop from its record price high last week could have been caused by a major power cut in China, according to some market analysts.
The price crash coincided with the largest daily drop in bitcoin's hash rate in nearly four years, which could be attributed to power outages in the Chinese region of Xinjiang. The hash rate signifies how many blocks of new bitcoins are being mined at any one time, with some claiming there is a correlation between the network's hash rate and bitcoin's price.
Data collected by the Cambridge Bitcoin Energy Consumption Index shows that nearly a quarter of bitcoin's global hash rate is powered by cryptocurrency miners in Xinjiang.
The price of bitcoin dropped from close to its all-time high above $64,000, to below $54,000 over the weekend. It has since recovered slightly, with bitcoin trading above $56,000 at the time of writing.
"We just saw the single largest one day drop in mining hash rate since November 2017," said cryptocurrency analyst and forecaster Willy Woo.
"The hash rate on the network essentially halved, causing mayhem in bitcoin's price as it crashed."
The wider cryptocurrency market also took a hit, seeing its total market capitalisation fall by more than $300 billion in the space of just a few hours.
Bitcoin's retreat has also been attributed to a price correction following the remarkable surge brought about by positive sentiment surrounding Coinbase's initial public offering (IPO) last week.
"Bitcoin couldn't hold its upward momentum post the Coinbase listing," Pankaj Balani, CEO of Delta Exchange, told The Independent.
"Several factors exacerbated liquidations of leveraged long positions and lower hash rate due to a power outage in China led to a 15 per cent correction."
Crypto expert Simon Peters, who works as a market analyst for the online trading platform eToro, also noted that power outages in China were being cited as "a potential reason for the big pullback".
Others have dismissed this conclusion, claiming that correlation does not signify causation.
Cryptocurrency analyst Adam Cochran pointed out the flaw in this kind of thinking in a series of tweets aimed at debunking the power cut theory.
"The idea that a power outage last night in a mining region in China led to the dip in bitcoin is utter nonsense," he said, though did concede that there may have been at least some connection between the hash rate and bitcoin's price.
"Now that isn't to say that in very brief moments, some sub portion of individuals made a choice that because the price dropped they should turn off their mining units. But it does mean that FAR more often than not hashrate and mining price are not related."
Register for free to continue reading
Registration is a free and easy way to support our truly independent journalism
By registering, you will also enjoy limited access to Premium articles, exclusive newsletters, commenting, and virtual events with our leading journalists
Already have an account? sign in
Join our new commenting forum
Join thought-provoking conversations, follow other Independent readers and see their replies