Bitcoin price hits 2020 record as investors turn to cryptocurrency during pandemic
Value triples since March towards prices not seen since 2017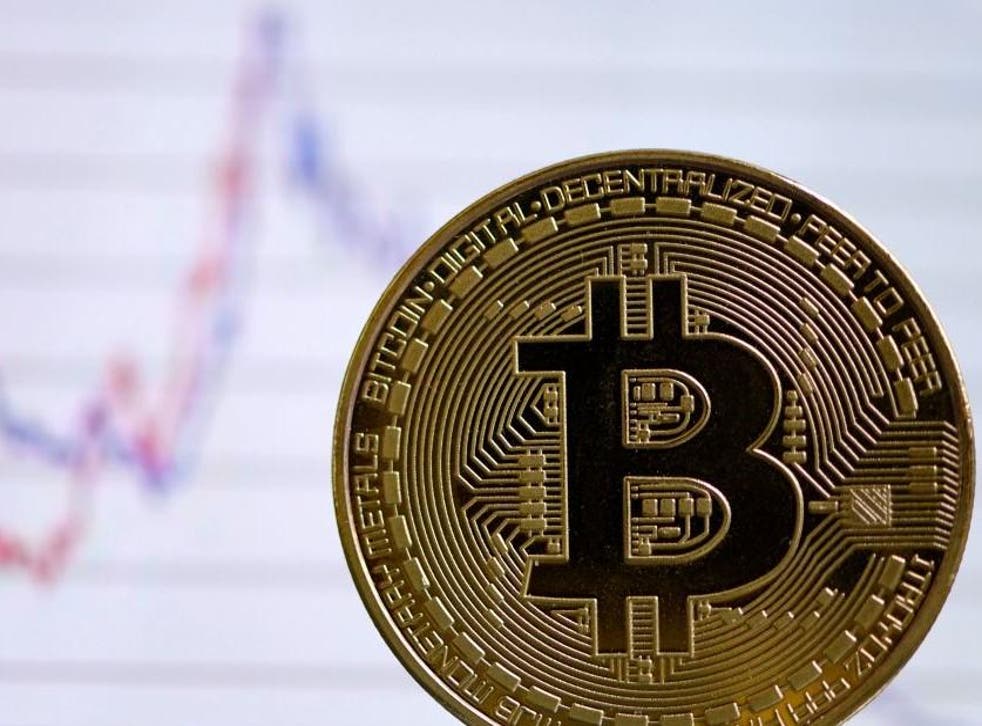 Bitcoin's value has risen by 3 per cent over the last 24 hours, taking the cryptocurrency above $12,000 for the first time in over a year.
The latest gains mean the price of bitcoin has nearly trebled since March, despite a global economic slowdown caused by the coronavirus pandemic.
Other cryptocurrencies have mirrored bitcoin's fortunes, with ether (ethereum) rising from just above $100 in March to today's price of $430.
Bitcoin remains a long way off its record high of $20,000, which it reached in late 2017, but the recovery is a sign that cryptocurrency is increasingly being viewed as a safe haven asset.
During times of economic uncertainty, investors tend to turn to assets with a fixed supply, such as gold, as they are not subject to inflationary measures like quantitative easing.
The finite supply of bitcoin – there will only ever be 21 million bitcoins in circulation – means it shares similar properties and is sometimes referred to as "digital gold".
Earlier this month, business analytics firm MicroStrategy announced that it had become the first Nasdaq-listed company to adopt bitcoin as a primary treasury reserve asset - using as much as $250 million of its cash pile to invest in bitcoin.
"This investment reflects our belief that bitcoin, as the world's most widely adopted cryptocurrency, is a dependable store of value and an attractive investment asset with more long-term appreciation potential than holding cash," MicroStrategy CEO Michael Saylor said in a statement.
MicroStrategy's stock has since surged over 20 per cent following the announcement.
Bitcoin's volatile history in pictures

Show all 10
Such investment may have contributed to the recent gains but could ultimately cause the price to stall, market analysts have warned.
"As bitcoin's steady push higher continues, it is worth bearing in mind that a high bitcoin price can sometimes create a psychological barrier for the retail investor," Simon Peters, from the online investment platform eToro, told The Independent.
"Just like investors can get fractional shares, cryptocurrency investors can hold fractions of bitcoins. Yet the fact remains that many retail investors will want whole bitcoins and the price of attaining them is moving further out of reach."
Register for free to continue reading
Registration is a free and easy way to support our truly independent journalism
By registering, you will also enjoy limited access to Premium articles, exclusive newsletters, commenting, and virtual events with our leading journalists
Already have an account? sign in
Register for free to continue reading
Registration is a free and easy way to support our truly independent journalism
By registering, you will also enjoy limited access to Premium articles, exclusive newsletters, commenting, and virtual events with our leading journalists
Already have an account? sign in
Join our new commenting forum
Join thought-provoking conversations, follow other Independent readers and see their replies