Bitcoin price hits new all-time high, taking market cap value above Facebook and Tesla
Similar gains for dogecoin, ethereum and litecoin saw combined crypto market hit $1.4 trillion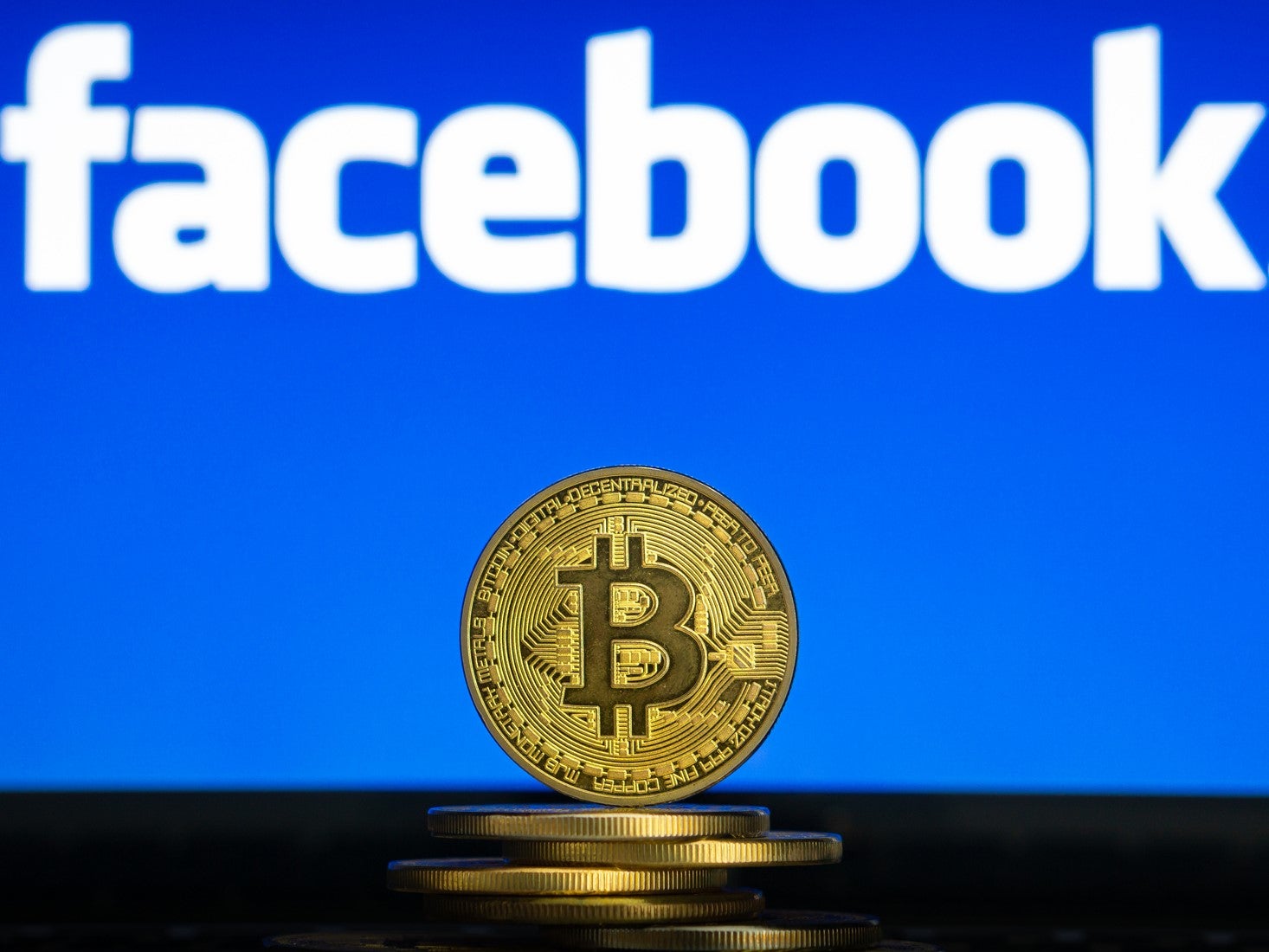 Bitcoin has overtaken Facebook and Tesla to become the ninth most valuable asset in the world.
The price of the cryptocurrency hit new all-time highs on Tuesday morning, taking it above $47,000 (£34,000) for the first time in its history.
The gains pushed its market capitalisation close to $900 billion, causing bitcoin to leapfrog both tech giants in terms of overall market value.
Bitcoin price LIVE – follow all the latest cryptocurrency updates
Other major cryptocurrencies have also experienced a significant surge in value in recent days, including bitcoin cash, dogecoin, ethereum and litecoin. The combined market cap of all cryptocurrencies is now $1.4 trillion, putting it on par with Alphabet (Google).
Bitcoin's price was boosted by Tesla's announcement that it had invested $1.5 billion in the cryptocurrency and would begin accepting it as payment for its electric vehicles in the future.
"This moment will likely be looked upon in years to come as a genuine tipping point; Elon Musk and Tesla's support legitimises cryptocurrency and opens up bitcoin to a whole new class of retail and institutional investors," said Dermot O'Riordan, a partner of venture capital firm Eden Block.
"It's exciting times for bitcoin, as well as ethereum, and the emerging global decentralised financial ecosystem. Now it seems all of Wall Street is in bed with this industry – if they weren't paying attention before, they are now."
Bitcoin's volatile history in pictures
Show all 10
Bitcoin rose from below $40,000 to close to $44,000 in the space of just a few minutes following Tesla's announcement, highlighting the volatile nature of the market.
The announcement also led some cryptocurrency analysts to predict that bitcoin could continue to rise in the short-term, potentially even hitting $50,000 this week.
Longer-term predictions have been increasingly bold and positive over the last few months, encouraged by bitcoin's rise from below $5,000 last March to today's new record.
Last May, prominent bitcoin advocate Tim Draper claimed it could reach $250,000 by 2023, while other predictions from that same month ranged from $100,000 to $1 million.
Join our commenting forum
Join thought-provoking conversations, follow other Independent readers and see their replies