Bitcoin price to rise another 4.6-times to $146,000, JPMorgan strategists predict
'A crowding out of gold as an alternative currency implies big upside for bitcoin over the long term,' analysts say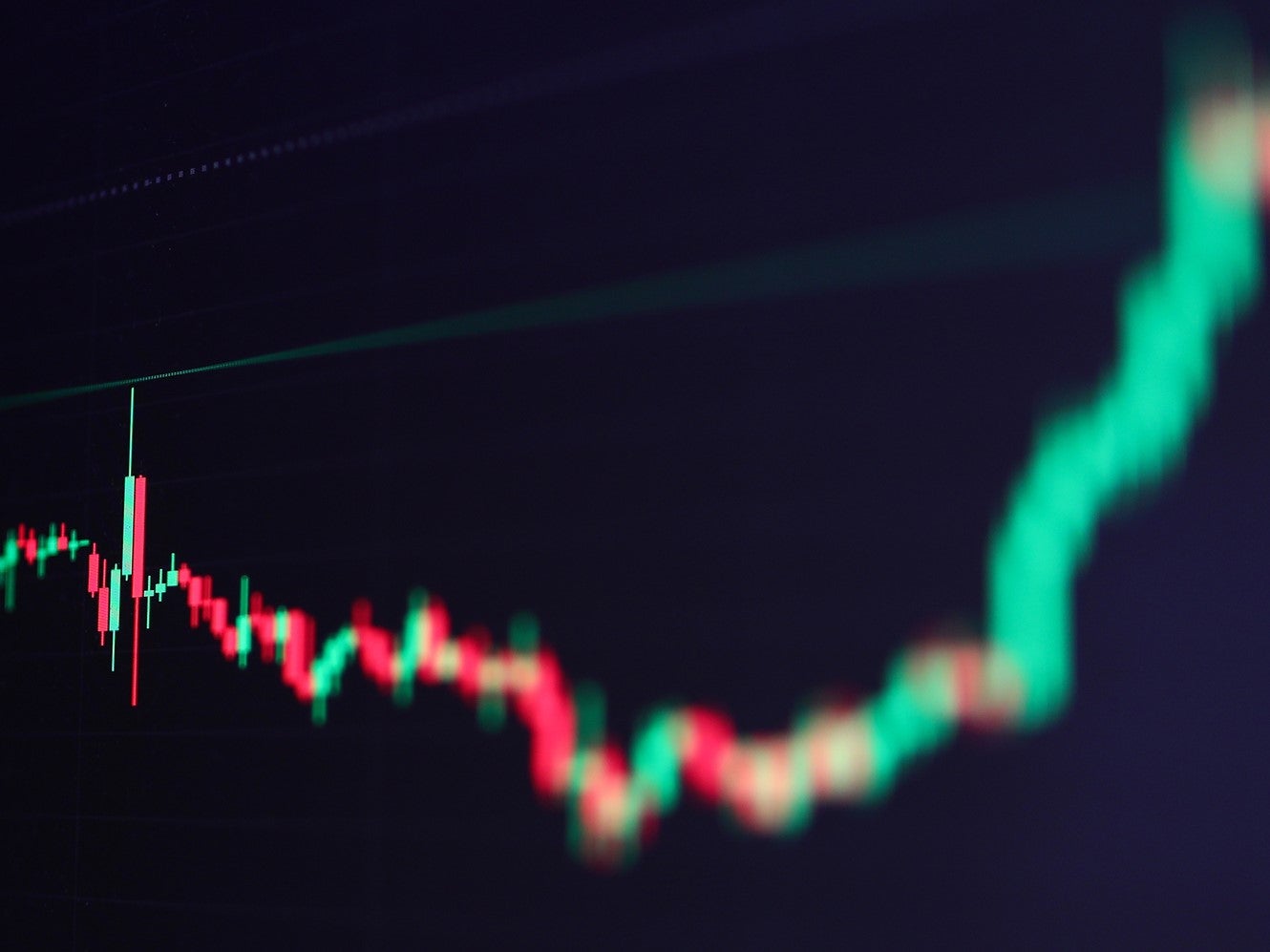 Bitcoin's nine-month market surge may be just the start of a far greater price rally, according to investment banking giant JPMorgan Chase & Co.
The cryptocurrency is currently trading at around $31,000, having hit a new all-time high on Sunday of $34,000. This is up by more than 500 per cent since March, when it was trading below $5,000, but JPMorgan strategists predict it could rise a further 4.6 times to $146,000.
A team led by strategist Nikolaos Panigirtzoglou wrote in a note on Monday that competing with gold for investment flows would see bitcoin's market capitalisation rise to more than $2.5 trillion over the long term.
"A crowding out of gold as an 'alternative' currency implies big upside for bitcoin over the long term," the note stated, according to Bloomberg.
However, the strategists warned that such gains were unlikely to be seen in 2021.
"A convergence in volatilities between bitcoin and gold is unlikely to happen quickly and is in our mind a multiyear process. This implies that the above-$146,000 theoretical bitcoin price target should be considered as a long-term target, and thus an unsustainable price target for this year," the note stated.
The prediction follows similarly bullish forecasts by market analysts, with a leaked report from Citibank in November projecting bitcoin could reach as high as $300,000 in 2021.
The report, titled 'Bitcoin: 21st Century Gold', warned that a bull run of this scale would likely end in a major price crash, similar to the dips that followed the two major rallies in 2013 and 2017.
"The whole existence of bitcoin has been characterised by unthinkable rallies followed by painful corrections (the type of pattern that sustains a long term trend)," the report stated.
"This move could potentially peak in December 2021… Suggesting a move as high as $318,000."
Bitcoin's volatile history in pictures
Show all 10
The market run has been boosted by a huge influx of institutional investment into cryptocurrencies in 2020amid the global economic instability created by the coronavirus pandemic.
Other major cryptocurrencies have mirrored bitcoin's recent fortunes, with ethereum (ether), litecoin and bitcoin cash all rising by between 20 and 45 per cent over the last seven days.
The combined market cap of all cryptocurrencies is now above $855 billion, according to CoinMarketCap, with bitcoin alone worth close to $600bn.
Join our commenting forum
Join thought-provoking conversations, follow other Independent readers and see their replies