Bitcoin price heading to all-time high amid hopes of stimulus package boost
Anyone who invested their $1,200 stimulus cheque into bitcoin last April would now have more than $10,000 worth of the cryptocurrency
Anthony Cuthbertson
Wednesday 10 March 2021 18:14 Comments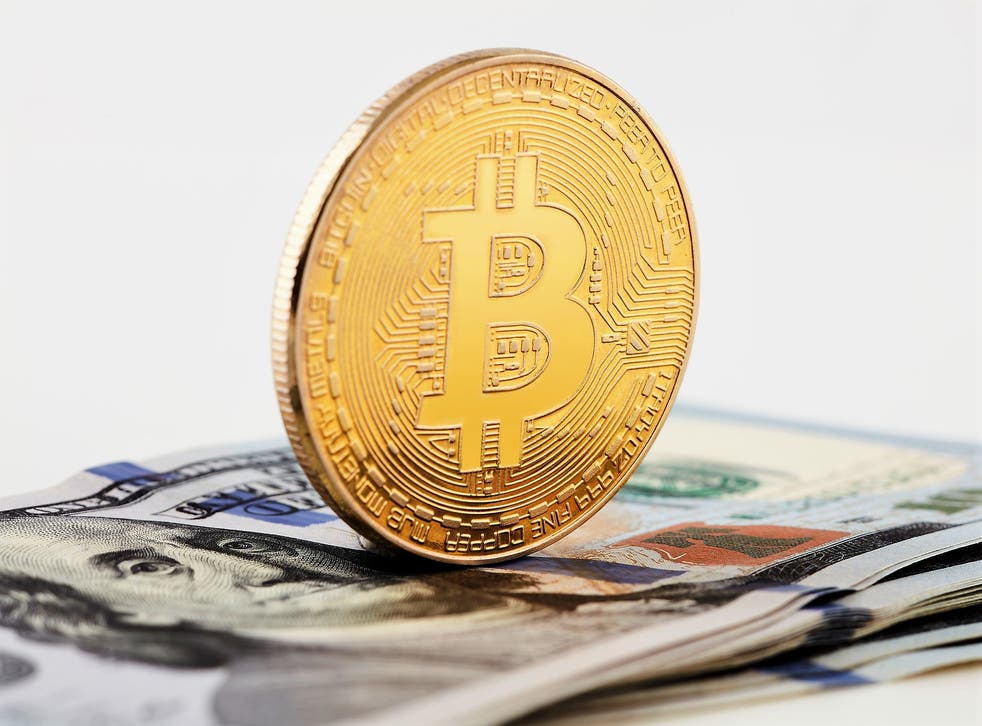 Leer en Español
A major market rally has pushed bitcoin's price up by 20 per cent since the start of the week, taking it to within less than $2,000 of its all-time high on Wednesday.
Bitcoin was trading above $56,000 at the time of writing, having risen from around $47,00 since the weekend. Other popular cryptocurrencies have mirrored bitcoin's market movements, including ethereum (ether), litecoin and dogecoin. All three have risen in value by between 5 and 15 per cent over the last week.
Bitcoin's latest surge in value is part of a much broader trend that has seen its price rise more than 10-fold over the last 12 months.
Some market analysts have attributed bitcoin's astonishing growth to various factors relating to the coronavirus pandemic, including a growing perception that it functions as a form of "digital gold" for investors during times of economic uncertainty.
A third Covid-19 relied package set to be signed by US President Joe Biden could also boost bitcoin's price in the short term, according to some analysts, who point to similar market movements following previous packages.
The first $1,200 stimulus cheque saw a significant uptick in cryptocurrency investment, with Coinbase CEO Brian Armstrong revealing that buys on his exchange of that exact amount spiked around the time people received their cheques.
Anyone who did invest all of their $1,200 stimulus cheque into bitcoin in April last year would now have more than $10,000 worth of the cryptocurrency.
The $1.9 trillion Covid-19 relief package that passed through the Senate on Saturday will see any American earning less than $75,000 per year receive a cheque for $1,400.
The flood of money into the economy is also likely to lead to inflation for the US dollar, which would see bitcoin's price rise against it in the long-term.
"Bitcoin's creation was in part due to fears that increased fiscal stimulus is devaluing currencies globally," Simon Peters, an analyst at online trading platform eToro, told The Independent ahead of a stimulus relief package in the US last year, when bitcoin's price was around $15,000.
"As a result, when central banks announce extensive plans to pump money into economies, many investors in the crypto community take this as a major bitcoin buy signal."
A number of high-profile buyers have made significant investments in recent months, including Elon Musk's Tesla and Twitter founder Jack Dorsey's payments firm Square.
But while institutional interest continues to increase, retail demand appears to be dropping due to the high price, according to recent analysis.
"In general, market participants do not seem to be interested in bitcoin at the current price level as the number of new daily addresses being created continues plummeting," said Greg Waisman, co-founder of global payment network Mercuryo.
"Roughly 531,000 new addresses joined the network today, representing a 7 per cent decline in the past week. The network's ongoing contraction can be considered a pessimistic signal as it shows a decrease in user adoption over time."
Those that do have bitcoin appear to be holding onto it, analysis from blockchain data firm Glassnode suggests. Large amounts of cryptocurrency are being removed from exchanges like Coinbase and placed into cold storage, with bitcoin's liquid supply now estimated at just 4 million.
In its latest newsletter, Glassnode analysts revealed that the amount of bitcoin in constant circulation has fallen nearly every single month since last April.
"This has never happened before for such an extended period of time, and could lead to a massive supply squeeze soon," the analysis stated.
"It's trivial to understand that the net effect in a large supply reduction with increasing demand, results in a price increase... This sets the stage for another leg up in bitcoin price in the next weeks."
Register for free to continue reading
Registration is a free and easy way to support our truly independent journalism
By registering, you will also enjoy limited access to Premium articles, exclusive newsletters, commenting, and virtual events with our leading journalists
Already have an account? sign in
Join our new commenting forum
Join thought-provoking conversations, follow other Independent readers and see their replies