The Independent's journalism is supported by our readers. When you purchase through links on our site, we may earn commission.
Black Friday weirdest deals: iPad potties, twerking robots and DNA sequencing
Apple doesn't make potty trainers, but if it did then it might look something like the iPotty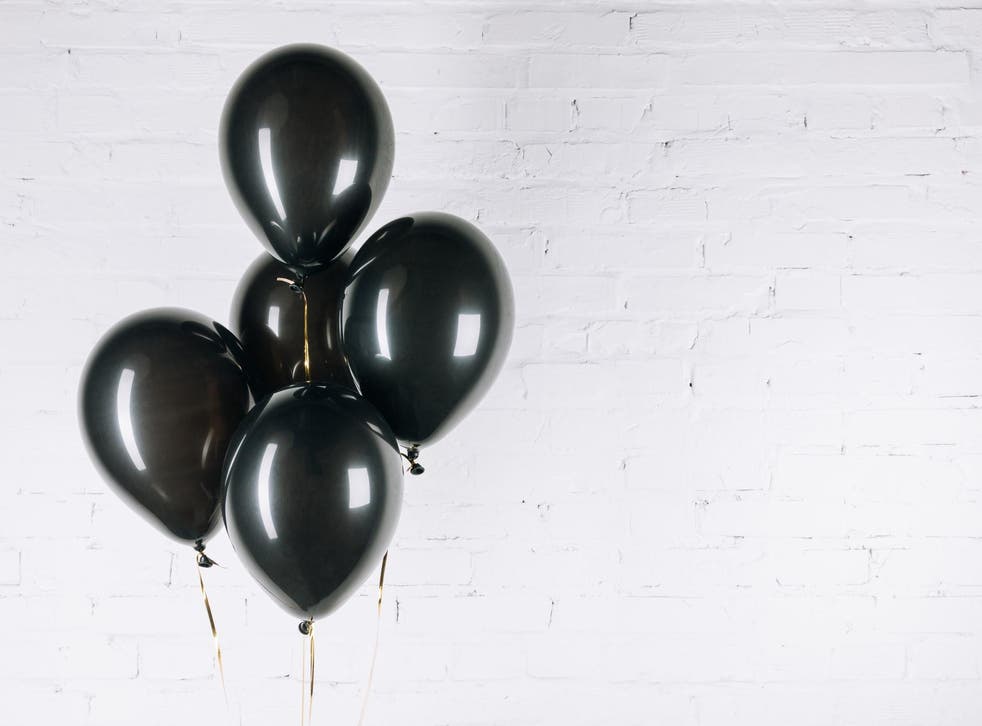 On the fourth Friday of November each year, retailers scramble to come up with the best deals to entice shoppers in search of a bargain. This year, some stores have also sought to offer some of the strangest deals for Black Friday 2018.
Anyone seeking a weird and wonderful bargain for themselves or a loved one need look no further than our roundup of bizarre Black Friday deals.
Flying Christmas egg selfie drone
That's not a combination of words that you see every day and it immediately raises a lot of questions. Most importantly, why an egg? Surely eggs are more of an Easter thing?
But if you can look beyond seasonal stereotypes, and into taking odd selfies, then the $47.99 JJRC H66 X-mas Egg 720P WiFi FPV Selfie Drone with Gravity Sensor Altitude Hold Mode RC Quadcopter may be just the thing you've been looking for.
"The built-in LED lights enable to egg drone to glow like shiny stars at night," the items product page states, while also boasting of a "headless mode".
Whole genome sequencing
Genome sequencing may seem like a strange thing to put on sale for Black Friday, but it shows just how far science and technology has come in recent years.
It cost around $3 billion the first time a full genome was sequenced in 2003, but now you can have your own done for less than $200.
This bargain price is the cheapest consumer testing service in history, according to Dante Labs.
"Whole Genome Sequencing (WGS) has not only emerged as a method to better understand individual health, but also a more complete way to understand chances for risk across disease, lifestyles and hereditary traits in addition to potential treatments and prevention," the firm said in a press release promoting the $199 Black Friday offer.
"Owning the data of your genome is a life investment and Dante Labs is excited to provide a whole new doorway for access."
A twerking robot
Robots can do all sorts of things these days, from mowing the lawn to performing parkour. But what about twerking?
The Twerkbot 9,000 is designed to do exactly that, though for what reason we're not quite sure.
"You may be asking yourself if science has gone too far with this one. We assure you that your mind will be at ease once you see it in action," the product's page states.
"See the new crowning achievement of robot technology – the Twerkbot9000. This DIY kit comes with 212 laser cut pieces so you can build your own robot that shakes what its robo mama gave it."
Potty trainer with a built-in iPad holder
Apple doesn't make potty trainers, but if it did then it might look something like the iPotty.
The $20 plastic potty – down from $40 – claims to be both comfortable and easy to clean, though unfortunately the iPad is not included.
"Potty training can be a challenge for even the most patient parents and one of the biggest hurdles is gaining the child's interest and then keeping their attention long enough to properly potty train," the iPotty makers write.
"That's where the iPotty comes in with its unique holder for the iPad. Many young children already love playing with their parents' iPad, and now they can safely do so with the iPotty."
With over 300 customer reviews on Amazon, it seems hundreds of kids are already enjoying it. All we need now is an iToilet.
Register for free to continue reading
Registration is a free and easy way to support our truly independent journalism
By registering, you will also enjoy limited access to Premium articles, exclusive newsletters, commenting, and virtual events with our leading journalists
Already have an account? sign in
Register for free to continue reading
Registration is a free and easy way to support our truly independent journalism
By registering, you will also enjoy limited access to Premium articles, exclusive newsletters, commenting, and virtual events with our leading journalists
Already have an account? sign in
Join our new commenting forum
Join thought-provoking conversations, follow other Independent readers and see their replies