Blackberry confirms plan to offer BBM app on rival platforms Android and Apple's iOS operating system
BBM to be available as a free download in the Apple App Store and Google Play store
Jennifer Cockerell
Wednesday 15 May 2013 10:18 Comments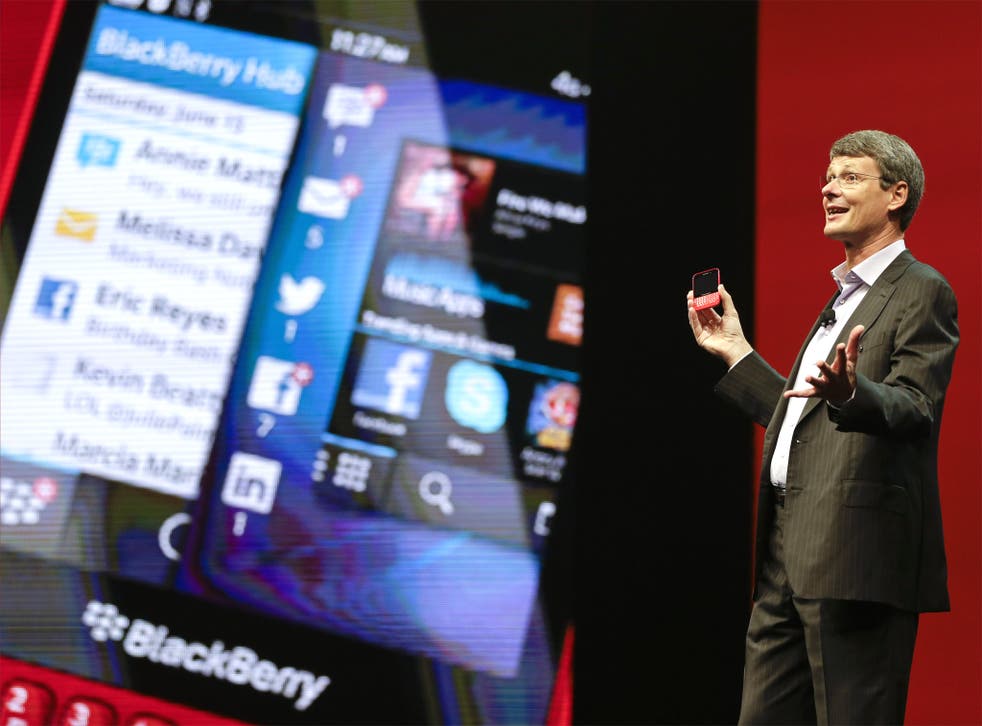 Mobile phone giant BlackBerry has announced plans to make its instant messaging service available to those with iPhones or Androids.
BlackBerry Messenger, better known as BBM, was previously only able to be used by those with BlackBerry handsets, but will be working on other smartphones by the summer.
The facility, which allows users to send free real-time messages to any of their contacts via a pin code, has more than 60 million monthly active customers, according to BlackBerry.
More than 51 million people use BBM for an average of 90 minutes per day, it said, while BBM users collectively send and receive more than 10 billion messages each day, nearly twice as many messages per user per day than other mobile messaging apps.
If approved by Apple and Google, BBM will be available as a free download in the Apple App Store and Google Play store.
BlackBerry also announced BBM Channels, a new social engagement platform within BBM that will allow customers to connect with businesses, brands, celebrities and groups, which it said would also be available to iPhone and Android users later this year subject to approval by the Apple App Store and Google Play.
Andrew Bocking, executive vice president, software product management and ecosystem at BlackBerry, said: "For BlackBerry, messaging and collaboration are inseparable from the mobile experience, and the time is definitely right for BBM to become a multi-platform mobile service.
"BBM has always been one of the most engaging services for BlackBerry customers, enabling them to easily connect while maintaining a valued level of personal privacy.
"We're excited to offer iOS and Android users the possibility to join the BBM community."
PA
Register for free to continue reading
Registration is a free and easy way to support our truly independent journalism
By registering, you will also enjoy limited access to Premium articles, exclusive newsletters, commenting, and virtual events with our leading journalists
Already have an account? sign in
Join our new commenting forum
Join thought-provoking conversations, follow other Independent readers and see their replies