House bricks can be used to store energy like a battery after major breakthrough, researchers reveal
'Smart brick' method works with regular building materials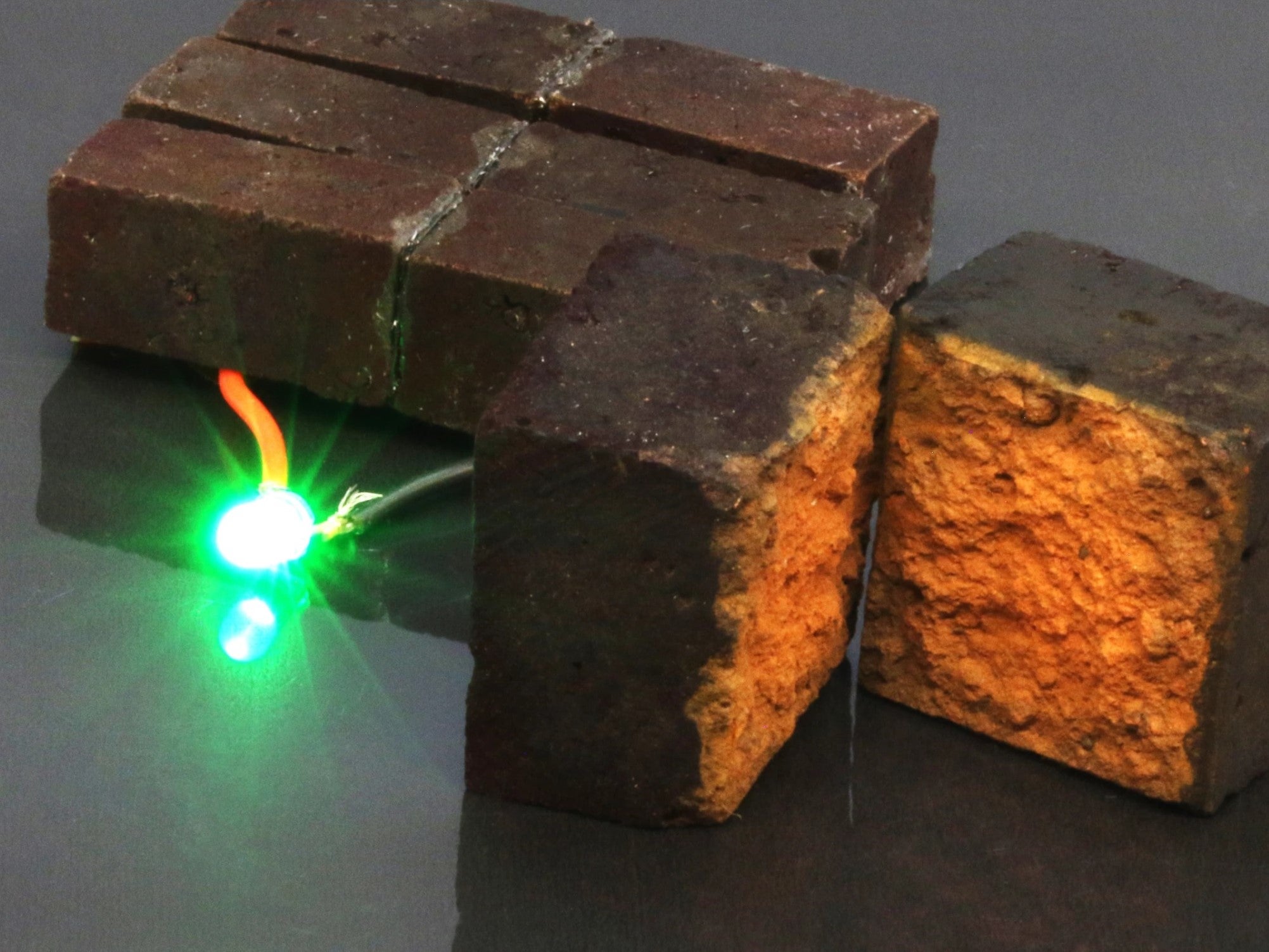 Regular house bricks could be used to power electronics after a major breakthrough in energy storage technology.
Researchers at Washington University in St Louis, Missouri, discovered that the cheap and ubiquitous material could be converted into energy storage units to hold electricity, potentially transforming houses into giant super capacitors.
"Our method works with regular bricks or recycled bricks, and we can make our own bricks as well," said Julio D'Arcy, assistant professor of chemistry at Washington University.
"As a matter of fact, the work that we have published... stems from bricks that we bought at Home Depot right here in Brentwood (Missouri). Each brick was 65 cents."
The researchers achieved the feat by making use of the material that creates the red pigment in bricks: iron oxide, or rust.
In order to tap the energy-storage potential, the scientists developed a coating made from a polymer called Pedot, which is made up of nanofibres capable of penetrating the porous bricks.
Applying the coating to the bricks turned them into super capacitors, which they then used to power an LED light. A study detailing this proof-of-concept was published in the journal Nature Communications on Tuesday.
"Pedot-coated bricks are ideal building blocks that can provide power to emergency lighting. We envision that this could be a reality when you connect our bricks with solar cells – This could take 50 bricks in close proximity to the load," said Dr D'Arcy.
"These 50 bricks would enable powering emergency lighting for five hours. Advantageously, if a brick wall serving as a super capacitor can be recharged hundreds of thousands of times within an hour."
There is still a long way to go before the technology can be commercialised, according to some energy experts.
"From a materials science perspective the work is intriguing and report some interesting features of this particular form of super capacitor," said Prof Richard McMahon, professor of Power Electronics at the University of Warwick, who was not involved in the research.
"On the other hand I think it's fair to say that although this work is an interesting demonstration of a possibility it is a long way from practical application."
Join our commenting forum
Join thought-provoking conversations, follow other Independent readers and see their replies