Broadband bills will rise to cover cost of storing everyone's data under new spying bill, internet companies warn MPs
'The indiscriminate collection of mass data is going to have a massive cost,' warned one boss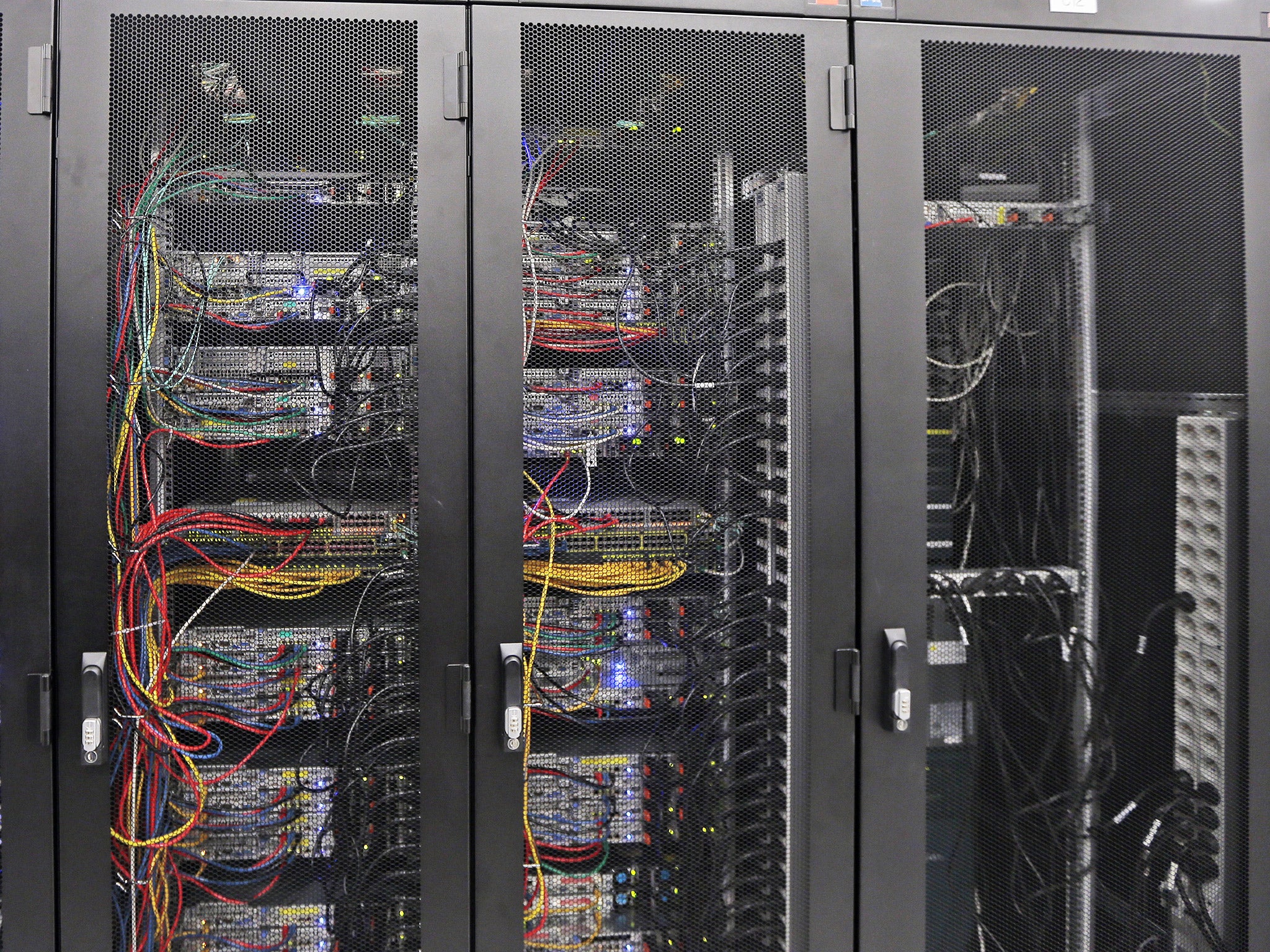 Broadband prices will go up if the Government's spying rules are passed, to pay for the huge costs of collecting all of British citizens' data, MPs have been told.
Internet companies have warned MPs that the cost of the enforcing the legislation will be passed onto users.
The investigatory powers bill, introduced by Theresa May last week, proposes that internet companies should have to keep complete records on everything their customers look at. But the cost of holding all of that data will be much larger than the amount that is being budgeted, according to internet companies.
The Government has set aside £175 million to pay for the cost of keeping all of that data, which would have to be held onto for 12 months. But that price is way below the cost of actually implementing the bill, according to bosses.
"On a typical 1 gigabit connection we see over 15TB of data per year passing over that connection," said Matthew Hare, the boss of internet company Gigaclear. "If you say that a proportion of that is going to be the communications data, it's going to be the most massive amount of data that you'd be expected to keep in the future," he told the science and technology committee during a hearing on the bill.
"The indiscriminate collection of mass data is going to have a massive cost."
Internet companies would have to do an unprecedented amount of work to look after the internet connection records of all of its users for up to 12 months. That data would include every website that a person connects to and every app that they use — a huge trove of data that many experts have already worried would be likely to be stolen in a hack.
Join our commenting forum
Join thought-provoking conversations, follow other Independent readers and see their replies